4 Uncommon Website Design & Marketing Tips
Website design has changed in the last 2 years, the web has shifted from static in nature to dynamic, it's now all about the "end user" and how they interact with you online. This article will give you insight on some unconventional design elements and tactics to use in web marketing and visitor engagement. The new web is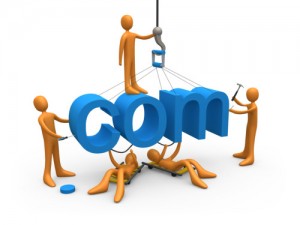 training users to interact with content, to express themselves online while raising their expectations of what's possible. Now they visit your website…what will you offer them?
Uncommon Design & Marketing tip #1
Watch Social Media , its transforming the user experience
It is a phenomenon, the amount of people engaged in using social media are enormous and this evolution has just begun to change the way we approach web design. So whether you use it or not you need to pay attention to whats happening in this space. Create a Facebook Page, join Twitter, tap into Tumblr and open your mind.
Marketing Opportunity:
build a community around your product or the service you offer
answer questions your visitors or clients have online through a commenting widget
become an online expert and share your knowledge through content creation (how-to article)
Uncommon Design & Marketing tip#2
Add video to set your website apart.
Video is becoming a major player in web engagement and site credibility. This element can be used for a service business, real estate, or church website. There are so many opportunities to push video  forward in the business realm, you may need to start slow and find your niche but when planning a design project don't forget to make this an integral part and not just an after thought. Check out video at Youtube, Vimeo, or Kaltura
Marketing Opportunity:
explain your service interview style
introduce your clients firsthand to that thing that sets your business apart from competition
video client testimonials
online demonstrations for your product or service
Uncommon Design & Marketing Tip #3
Search Engine Friendly web pages are a design must.
This is a design element often overlooked by design shops in the past. It has nothing to do with colors, pictures, flash widgets or any of the sexy design elements that are often put at the forefront of a project. Instead it addresses the basics of your website and if they are designed to be friendly to search. Search engines care about your content (keywords, headlines tags, meta, load time…etc) and that it is structured correctly, users care about the interface and interactive components. Both are important, just make sure not to overlook the basics. Check out these great resources…Google Keyword Tool , Headline Writing , Meta Data Explained
Marketing Opportunity:
create written content that establishes you as an industry expert – more entry points
utilize SEO experts to create links back to your friendly web pages
identify keywords and headlines that are important to your industry
Uncommon Design & Marketing Tip #4
Take time to plan and wireframe.
This is crucial. You have a message to deliver and you don't just want to just vomit all of your information onto your front page, you want to gently lead your visitors to take the desired actions. Proper planning will give you sound direction and help you understand the tactics to get there. Everything should work in unison, placement of your message, desired action steps, accessible content, integration of pictures and video. There are several SaaS wireframe (here's one I like Go Mockingbird) models on the web that can help with this process but for me nothing beats a pencil and paper, low tech I know! Here are a couple important factors to keep in mind:
where the calls to action should be placed
the use of forms to collect client info
integration of icons
location of widgets
Marketing Opportunity:
Use Forms – Give away valuable information and collect visitor data
Call to Action – Don't forget, the top right hand corner is prime real estate
Clear the Path – "plan" to not stand in the way of someone making a buying decision
These are the uncommon design elements use everyday to help clients get the most from their website. What's one tip you have used that is helping people interact and engage with your website?