Seven Essential Elements for Effective Use of the Internet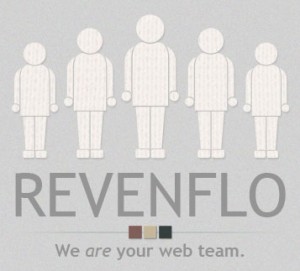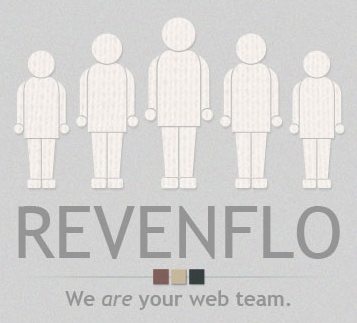 #1: ROI
Ultimately, you invest for the return. You are investing in using the Internet for the Return that such a decision stands to bring you. So, what are reasonable expectations for strategic, well-executed activity put towards using the Internet in a Meaningful Way?
Your return will be unique to you – your organization, your needs, your budget, and more. But there are some commonalities to be aware of. There are essentially two kinds of return from Internet Communications.
One "kind" of return is commonly called conversions. These are measurable actions that you have defined as valuable to your organization. For example, when someone makes a purchase on a website, that is a conversion. When someone downloads a document, or requests more information, or "Likes" a page, or what have you – these are conversions. The point is that there is a measurable action by your stakeholders that you have determined is worth paying for.
The Second "kind" of return is based on presence, awareness, and relationships. The more you are present when it's appropriate for you to be so, the more your stakeholder community interacts with you and your organization in meaningful ways. For example, seeing your organization in search results around a certain search or idea is impactful for my awareness and knowledge of your organization and its purpose – even if I don't click on the listing. I may come back later or see your location or meet someone from your organization or 411 you, who knows. It's brand building, essentially.
#2: Team
People do everything. Your success relies, more than anything else, on your web team. Understanding this reality may be the most important step to success. Whereas we use to think, "I need a website." We now understand, "I need a team." It is the team that will design, build, manage, maintain, and market a website. It is the team that will define any objective, and it is a team that will execute the activity that achieves that objective.
When evaluating a team, you'll need to consider experience, skill sets, management, workflow, and positive relationships.
#3: Strategy
Do you need a Better Website or a Search Engine Optimization Campaign, or both? Are you developing an App? Are you interested in Social Media, or are you looking to utilize a list of email addresses? What are you gonna do and why? You may feel you need to know the answer to these before you approach a team, but that is not necessarily the case. It is more important that you are thinking through the larger needs, opportunities, and pains that you have in your organization. Your team can help you define the Internet-based Solution for addressing your larger need. Defining objectives is a critical part of what a good team brings to the table.
Your strategy, like your return, will be unique, but will have a certain amount of best practice or standardization to it. For example, if you are trying to increase traffic to a website, we will start through the list of options – Organic SEO, PPC, etc. There are certain tried and true practices and common objectives. Though, even core best practices evolve. Having the right team is key.
#4: Technology
It is good, common wisdom not to let the tail wag the dog. In other words, choice of technology is determined by strategy – not the other way around. BUT… strategy needs to be agile and opportunistic, and it is always the case that innovative technologies present strategic opportunities, if you pay attention and are willing to experiment.
One place to make sure you have an aware web team is in the world of Open Source technologies. There is rampant innovation in this world, and thus endless opportunity.
#5: Methodology
Methodologies are tactics. For example, if it is strategically important to be on the first page of search results for a particular search term, then the methodologies are the activities and processes we will conduct to achieve that objective, such as code and content optimization, link building, content publishing, social activity, and more.
There exist evolving best practices as well as opportunities to innovate at every turn. Especially at the methodololgies (or tactical) level.
#6: Accountability
Roles and accountability are critical to running any organization effectively. Understanding what your Web Team is suppose to do for you, understanding how well the team is executing, and exploring the results of such work – these are critical elements of success. Start with the question, "Are we achieving the stated objectives?" If not, then question the methodology and the team. If yes, then ask, "Is meeting these objectives having the result that I expected?" If not, then question the strategy and the expectations.
You can't affect what you don't measure (as the saying goes), so measure and adjust and consider roles and performance on a regular basis. Success is a by-product of growth.
#7: Macro-Development
If your organization does not grow through larger self-assessment and a commitment to work and learning, then eventually your investment will turn into nothing more than a cost. At that point, it won't be just your Web Team that is not working for you. Nothing will be working for you.
It's important to see any investment in Internet Marketing and Communications an investment in your future growth, part of the bigger strategy to your success. Ultimately, you are creating a larger reality with your resources and efforts. Is your investment in the Web working to that end?