Burkett Burkett & Burkett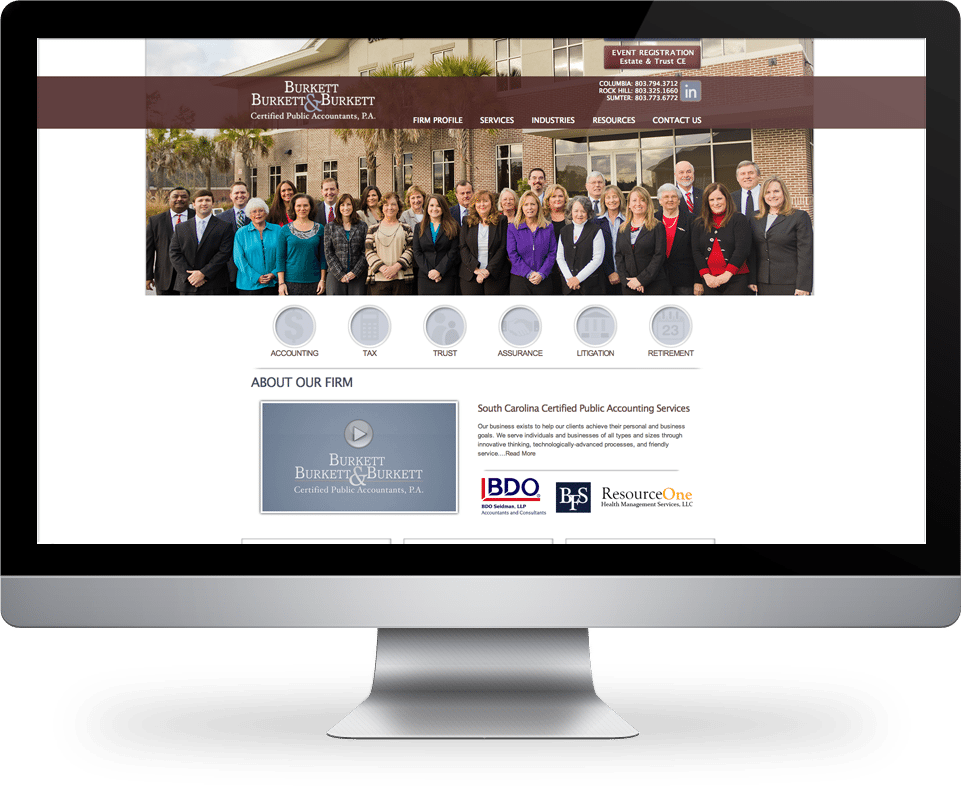 New Web Development Showcases South Carolina CPA Firm
Burkett Burkett & Burkett CPAs is an accounting firm that has been growing a family of clients and personnel since 1976 at their head office in Columbia, South Carolina. They've since grown to include offices in Rock Hill and Sumter and a client-family of over 4,000.
SceneWeaver's parent company, Springs Creative, has the licenses for tons of big name brands that are highly sought after and are easily recognizable to boot. By highlighting these partnerships, we gained clout with several existing and potential clients for SceneWeaver, and helped to liquidate inventory for high year-end sales.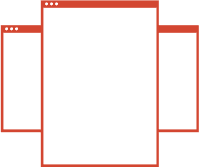 Entirely custom website focused on engaging and informing the client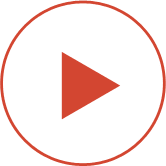 Original web video productions act as mini-documentaries for the firm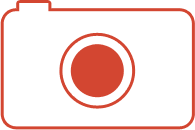 High quality photos created with BBB elements replace stock images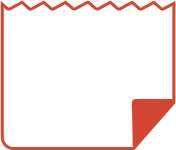 Fully live news and updating to keep the site useful and relevant
Nature of the Problem
Burkett Burkett & Burkett was in need of a new website to communicate the numerous assets that set the CPA firm apart from others. Their business was growing, and the current website did little to reflect their stature or engage the client on a personal level.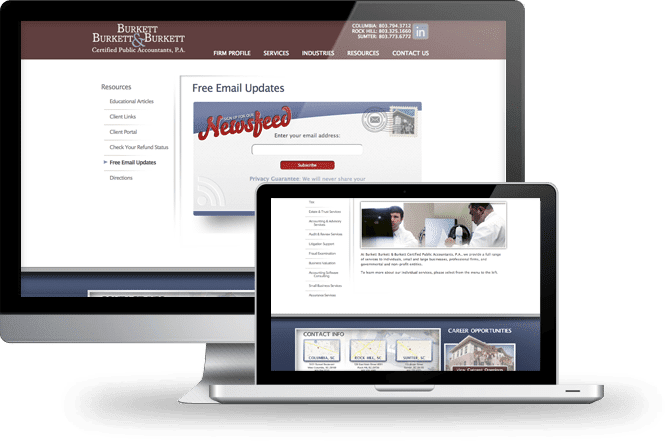 Nature of the Solution
The driving force of RevenFlo is a mission to generate positive change for our clients.
RevenFlo Web Teams spent months working closely with Burkett Burkett & Burkett to devise and execute an outcome to best help their growing needs. The strategy for their site was built around a clear and concise message that BBB is an exceptional firm with the knowledge and experience to solve problems and tighten the financial structure for a business of any size in a family atmosphere that insures the client feels secure and informed.
Outcome
BBB has a thorough site, designed and structured to engross the user and offer varying levels of information in a clean and understandable manor to more truly represent their firm.
The site has been engineered around Search Engine Optimization. Google Analytics and various other strategies are implemented to improve BBB's visibility on the web.
BBB can quickly and efficiently keep users informed of news with on-site posts.
The firm's personal and familial atmosphere has real presence on the web.
The new website uses video, photography and writing to accurately portray Burkett Burkett & Burkett CPAs on the web. The site is filled with imagery and content created solely with the real personality of BBB.
RevenFlo is proud to have been a part of their exciting growth and look forward to a productive and positive future together.