The Hive
A community collaboration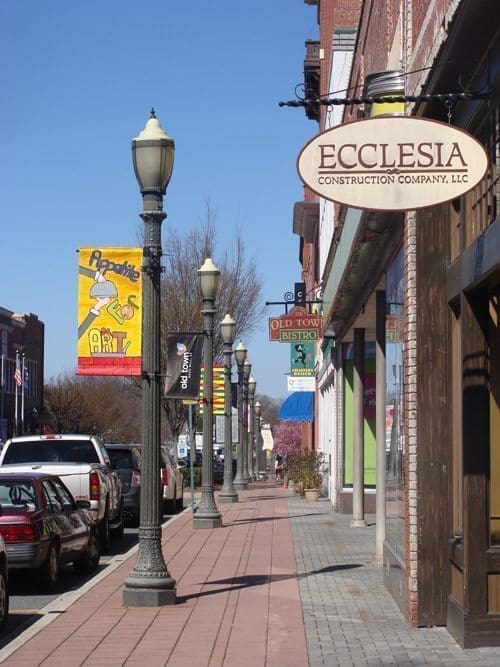 The Hive is an innovative workforce training project in Rock Hill, SC, managed by York Technical College. The program includes partnerships with Winthrop University, Comporium Communications, the City of Rock Hill, RevenFlo, and other local businesses partnering for creative and technical training.
The project was developed by Jason Broadwater, Dr. Greg Rutherford of York Technical College, and Dr. Edie Dille of York Technical College.
The purpose of the Hive as a whole is three-fold: talent recruitment/retention, workforce training, and community development.
RevenFlo participates in the Hive as one of the partnering businesses. We use the space to train senior-level Winthrop University Digital Information Design students for their capstone experience.
For the training experience, we design, develop, and deliver free websites for non-profit organizations.
Training as Economic Development
How training programs work to revitalize urban districts
Real World Learning
Real Clients. Real Projects. Real Learning.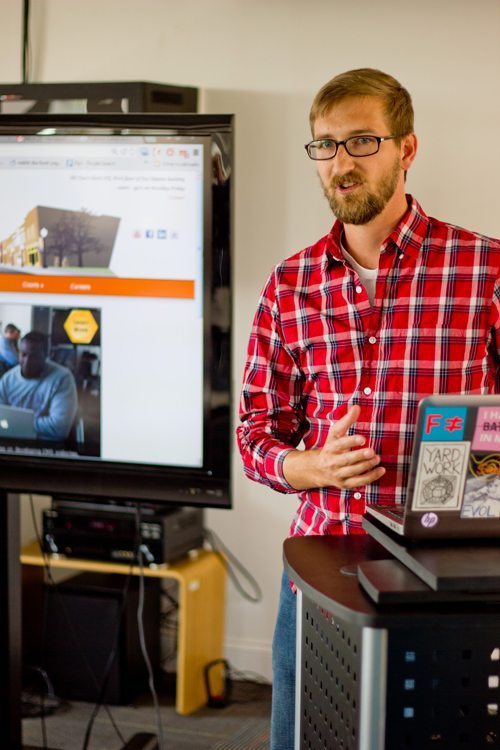 RevenFlo's training program at The Hive is based on the concept of work-learn immersive training. While we do cover concepts in groups, we don't teach knowledge, per se. The whole philosophy of the program is based on creating and facilitating a situation where students have the opportunity to learn.
Students learn Internet Marketing and Web Design & Development because the projects dictate that they do. We have one semester to design and deliver the outcomes for real clients. Therefore, we must dig in from the beginning and get started with the process.
Students go first to the Internet and to peers, then to us as their managers. We lead through questions, 'So, what should we do? Who's going to do it? What do you need to do it? When can you have it finished?'
We guide the process to assure quality delivery to the clients. Participating in the process of delivering client outcomes is the basis of the curriculum.