Web Design & Development for Children's Attention Home of Rock Hill, SC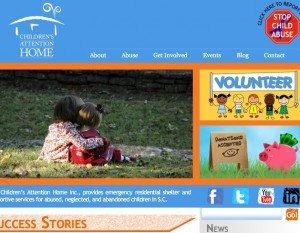 About Children's Attention Home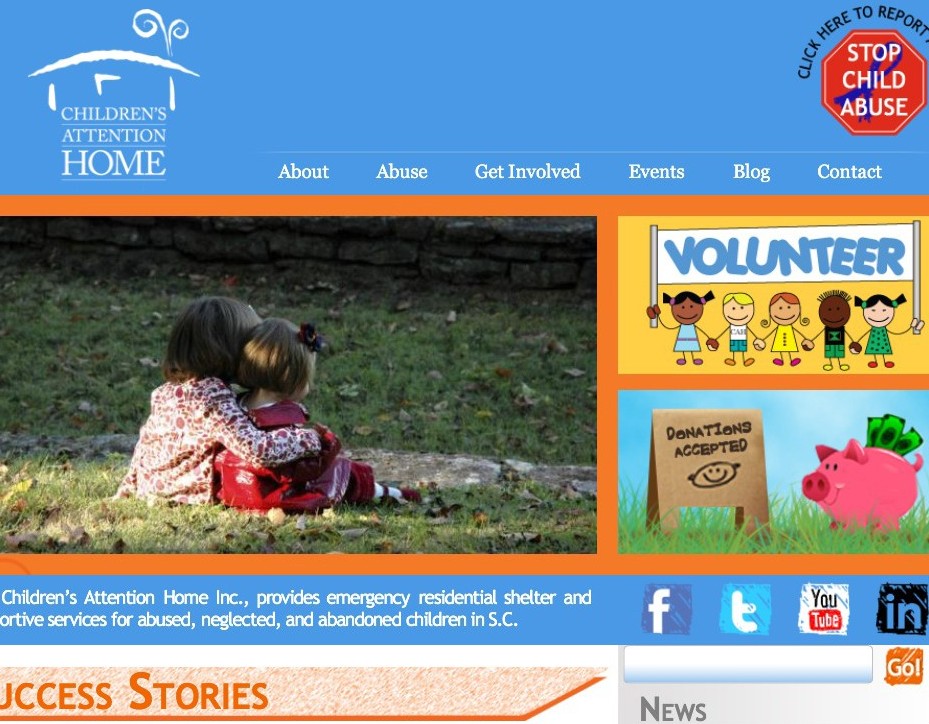 The Children Attention Home is a non-profit 24-hour emergency shelter and long term facility for children who have been removed from their homes for abuse neglect and/or abandonment. The three buildings are licensed by the South Carolina Department of social services and serve up to 42 children.  The home opened its doors in 1970 and has served victimized children from across the state of South Carolina. The home continues to serve children from all counties in South Carolina.
Nature of the Situation
The Children's Attention Home had a website but they felt the site needed to be brought up to date with new fresh information about the home and what it does.
Nature of the Solution
Revenflo and The Hive students began the process of collecting pictures, information, and content about the Children's Attention Home. Then, we rewrote the content to make it original and keyword optimized.
We selected WordPress as our technology for the project, and we began the process of strategic wireframing. In this stage we made critical decisions about what content goes where and what functionality exists in the site. We worked with the client to flush out the details.
Next, we moved into the design stage and created graphic designs of what the site could look like aesthetically. We explored the color scheme of the logo and added some extras graphical features to make the site visually compelling.
After design, we moved into development and created a custom theme for the WordPress technology that suited both the design and the wireframe (functionality and all).
With a fully developed website filled to the with keyword optimized content about the Children's Attention Home, we began the process of testing, tweaking, and editing. We also began the process of training the staff of Children's Attention Home to manage the content on the website themselves (a critical part of their strategy).
Summary
The Children's Attention Home now has a WordPress website the better reflects the mission of the organization and the public will now be better informed of the activities and needs of the facility.