Five Ways That Blogs Have Changed the Web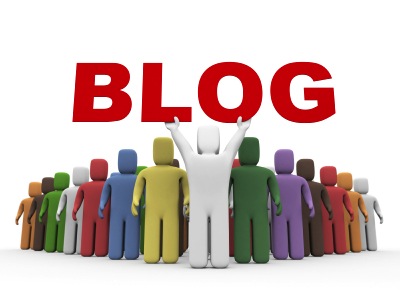 Before blogging, websites were relatively static.  A site was published and essentially remained the same and did not offer new content.  In the event changes needed to be made, the developer or a specialized web manager was needed to implement any changes.  With the evolution of the blog, all of this changes.  Websites can now be dynamic and offer fresh relevant content on a frequent basis.
Anyone Can Publish Content
The advent of blogs makes it possible for anyone to establish a site and publish their content.  Prior to the internet and blogging, people did not have the ability to reach a potentially global audience.  This puts the everyday person in a powerful position.  Blogging is a powerful tool that can generate a person or a product a lot of publicity and followers.
A Blog Can Power Your Entire Site
Companies and individuals are quickly discovering that blogging software is a good thing to have.  When you use open source blogging software, you can easily makes updates and changes to your website.  It is fairly common to have a blog incorporated into your site.  The trend seems to be shifting towards using WordPress or similar blogging software to build an entire website.
It is Easier to Build and Maintain a Website These Days
WordPress is leveling the playing field.  The ease of use offered by WordPress means almost anyone can launch their own site.  Keep in mind, there are benefits to hiring a designer and executing a well designed website.  You will want professionals designing your site and developing it for you.  WordPress offers functionality that will allow YOU to update and maintain the site moving forward.  This was not an option in the past.
Comment and Share!
The very nature of a blog is to be commented on and shared.  This makes websites more dynamic and engaging and encourages individuals to interact with companies.  There is a lot of benefit in this for companies and individuals.  Companies are no longer removed from consumers and are more likely to interact.  Consumers on the other hand have a new found "voice".
Websites Can Do More
The open source platform that WordPress operates in has changed the functionality of websites.  The ability to update content frequently allows you to exercise greater control over your message.  The sharing and commenting aspect fosters communication and builds a community around your brand and/or company.  You can center your content around keywords and phrases to achieve organic search engine optimization.  You now have a dynamic website that you can utilize to spread your message and grow your business.
Blog Away!
The advent of blogging has changed the internet, how people communicate via the web and what people expect from websites.  If you are not already blogging you may want to create a plan and get started.  If you are interested in an updated website and would like to learn more about WordPress and other open source platforms, contact RevenFlo Web Team today.