Internet Marketing for National & Global Businesses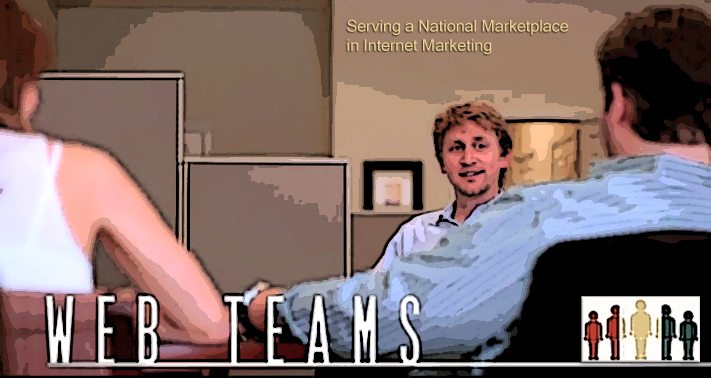 Meaningful and Effective Use of the Internet is Critical in Today's Marketplace.
Internet Marketing for Organizations with National and Global Reach
RevenFlo Web Teams provides Internet Marketing services to organizations that face a global or national audience. Most often, such organizations have two needs: Web Strategy and supplemental services in the form of a contracted team.
The Web Team – Strategically Contracted Teams for Web Work
Every organization is looking to use the Internet more effectively. RevenFlo helps you achieve success through the web.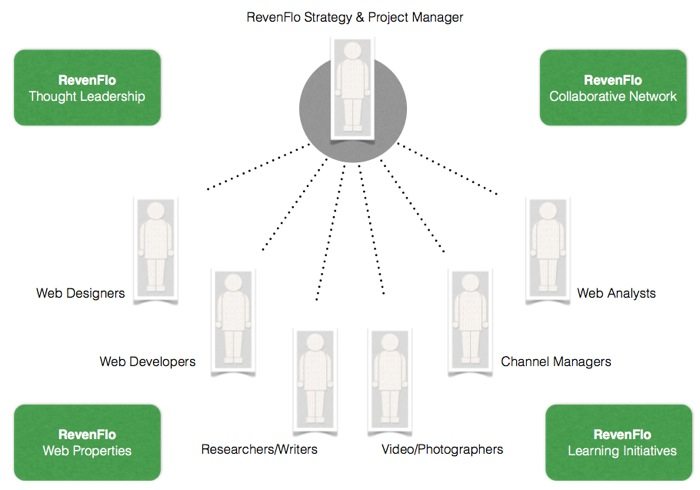 Web Teams consist of
Web Designers
Web Developers
Researchers/Writers
Video/Photographers
Channel Managers
Web Analysts
Clients' needs are unique and so are the skilled creative knowledge workers we recruit and manage. RevenFlo can provide you with the appropriate team to meet your needs on the Web.
Whether you want to function as an executive manager or a tactical manager, we can suit your needs and accommodate your existing team. The key to growth is the question, "Who's gonna do what?" We can help you answer that question and then implement for you. Read a detailed business case for a web team.
To have a conversation, please call 803-328-6033
or email us at info@revenflo.com.