Piedmont East Urgent Care Center Signs RevenFlo Web Teams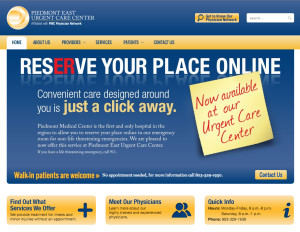 Our friends at Piedmont East Urgent Care have asked us to come on board for an ongoing web-marketing project. Piedmont East has been delivering advanced medical services and compassionate care to the community of Rock Hill since 2001. They are part of the trusted network of Piedmont Doctors and we look forward to helping them grow.
RevenFlo Web Teams will provide various online content creation and increased general visibility on the web. Visit their site to learn more.