Internet Marketing for Financial Services
Financial Services is one of the core industries of any local marketplace. Though critical, the industry is saturated. How do you differentiate?
Internet Marketing for Referrals And Network Development
"I'm impressed and excited about our online branding and web marketing plans with RevenFlo. You are an innovator in your industry." — Marc Lubiato, VP Bank of York
Financial Services Professionals live and die by the referral. CPAs, CFPs, Insurance Professionals alike know their best prospects and best clients come from referrals and from their professional networks. This will never change. Yet, consumer behavior has changed.
Consumers qualify referrals through the web. They do their research on the Internet. They visit your company's website to learn more about you and your offerings. They search online for their desired services, and they come to understand the marketplace by interpreting the results Google and Yahoo and Bing provide them. This is no passing fad. This behavior represents a fundamental shift in the consumer marketplace. Consumers use the Internet instead of the yellow pages. They use the Internet instead of TV or any other medium. The Internet is ubiquitous, and being present in the search engines with a professional website and meaningful content is not just a good idea. It is critical to success in today's marketplace.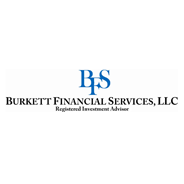 "RevenFlo is professional, innovative and responsive. We are very pleased with our website and how our web team responds to our needs. We look forward to a long relationship." — Kevin Smiley, Managing Partner, Burkett Financial Services
A Few of Our Financial Services Clients
Technologies and Methodologies Can Be Overwhelming
"I wanted to leave you with mine and Kendall's appreciation. From start to finish you stayed with us and all of our quirks and demands, and now we are left with a great website that we are both pleased with and proud of. For those of you on the team I worked direct with, Jason and Ronnie, as well as those of you on the team helping from the background, I sincerely say thank you!" — Justin Anderson, Anderson Griggs Portfolio Management
As for Internet Marketing for Financial Services Professionals, you will find a dizzying array of technologies, methodologies, and solutions. Do you need a better website? Why aren't you showing up the way you ought to in Google? Do you need Facebook? How do we use LinkedIn? We find that a marketing manager of a financial services firm can become overwhelmed with all of the channels and media and options before her or him. We tend to become fixated on deliverables – we need a website, we need a Facebook page, etc. But the real question is, You need a website so that you can… what? You need a Facebook page so that you can… what? The real solution is not a deliverable. Strategic communication with individuals and groups in your marketplace is not achieved by a deliverable. It is achieved by a team.
Comprehensive Solution for Financial Services in Web Marketing
We make your Internet Marketing solution simple. In fact only in its simplicity is it a solution to begin with. Yet, the technologies and methodologies and software and skills of Internet Marketing are complex and quickly evolving. How is that made simple? The answer is a Web Team. RevenFlo Web Teams provide monthly budgeted solutions to Financial Services Providers in Internet Marketing.
To have a conversation, please call 803-328-6033
or email us at info@revenflo.com.