The 5 Do's and Don'ts of Using of Linkedin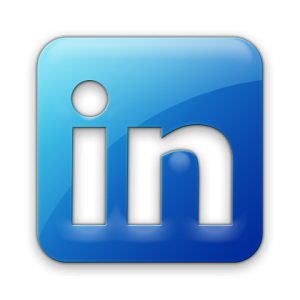 Most of us have been to networking events where people would approach us and introduce themselves with the sole purpose of ascertaining if we were candidates for their products or services. In quick discovery, if we didn't fit their profile, we'd be cast off as irrelevant as they scurried away to find the next possible prospect. These individuals typically show no sincere interest in what we're about as people or professionals. It can leave one feeling demeaned, and, that kind of behavior is, to say the least, unprofessional.
At other times real conversations occur and relationships develop regardless of whether one can solve immediate problems or help the other meet their quota. These folks are the real winners in business as they understand the value of planting seeds and tending them through relationship for, perhaps, but maybe not, a harvest that may come down the road.
Linkedin has incredible value to those who are seed planters. The hit-and-run pitch people are usually quickly identified and ignored. Standing out on Linkedin can be easy – it is your choice on whether you are perceived as a professional hack or a valuable, competent resource. With this in mind, here are the 5 do's and don'ts of using Linkedin to not only grow your business, but someone else's, too.
THE 5 DO'S AND DON'TS
1. Don't collect connections. Do connect with more people.
If you invite people to connect with you just to enlarge your connection base, then it may be because have an underlying need to mask the fact that you cannot market yourself. It is annoying to have someone connect with me only to not respond to my emails and post-connect introduction.
Do get as many connections as you can, but with a purpose of wanting to help someone in promoting their business. Find solutions for them. Offer resources and introductions to help them, even if they reside outside of your industry.
2. Don't pre-script your invites. Do make it personal and specific.
Don't just use the pre-scripted invite of "wanting to connect" when sending out an invitation. It is impersonal and demonstrates this person either doesn't know what I do, care what I do, and doesn't have any real reason to connect.
Do add a little note about their business, experience, successes, or comment on a referral they have on their profile page. Let them know there's a reason to connect, and that you took a moment to read up on them. This will go a long way in impressing this individual, and while they may not need your product or service at that time, it is memorable and friendly. Who knows who they know who might need you. One last thing, when newly connecting with someone, ask them to go through your connections and invite them to ask you for an introduction to someone. Let them know you want to be a valuable source for their career.
3. Don't hard sell. Do be authentic.
Don't brazenly sell your products or services to others, especially in groups that are more informational and research-oriented. This is seen as tacky, unoriginal and amateurish. It makes you appear to be the obnoxious networking person spoken of above.
Do find discussions that relate to your product or service and enhance the discussion with your knowledge that may directly add to the discussion. Within it, let them know you are willing to chat off the books if you feel you have a real solution. Give away as much as you can and cultivate a reputation as a valuable resource and leader.
4. Don't group gather. Do join relevant groups.
Don't join an irrelevant group just to add more groups to your list. For example, if you provide tours to Sri Lanka, don't post the latest, greatest trip of a lifetime deal on a group page devoted to telecom technical solutions.
Do join groups that have travel industry relevance, even if not directly involved in the travel industry. For example, many companies award trips to rainmakers within their organization, so identify a group or two that has personnel that might handle that within an organization, and make your presence known. Even offer tips on trips to places you don't handle just to help them out.
5. Don't be a taker. Do add value.
Don't be insensitive to the real needs of the professionals who invest their time on Linkedin. These are difficult days for many businesses and people, and Linkedin is a place many go to get help.
Do step out of your personal goals-mode and be human-centric. Realize that real people with family's and professional challenges and needs are working Linkedin hard for a break or an opportunity. While you may not have solutions for everyone, find one person a week to reach out to that is out of your purview and see if you can help them. For instance, last week a new connection of mine was looking for work in warehouse management. It just so happens that I know an executive at a large international logistics company. I called my contact in Los Angeles and asked him about any executive positions he may have open. Unfortunately nothing was available, but, after a series of emails and a phone call, taking about 20 minutes of my time, I was able to invest in someone's future. They were very appreciative.
These do's and don'ts may not be new to many of you, but I see these mistakes constantly, daily. We all want to feel significant when communicating in business. Following these steps will set you apart from others and will gain you long-term rewards and relationships.