Retail Cases
Internet retailers face ever increasing web competition. A dominate internet presence is critical for business success. The RevenFlo web team is skilled in driving traffic to internet retailers through use of tactics like SEO, SEM and Open Source Management (CMS). Case studies report successful and measurable solutions to the specific needs of internet retail created by RevenFlo's web team.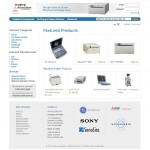 RevenFlo works with Imaging Associates to conduct a conversion marketing program to increase the sale of refurbished ultrasound machines and related supplies, as well as imaging printers and supplies. We use a combination of SEO and SEM and track with enterprise analytics.
Read More »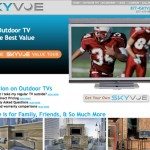 RevenFlo works with SkyVue to design and develop a custom web store to sell outdoor TVs. The site was developed in Drupal with a custom check out experience.
Read More »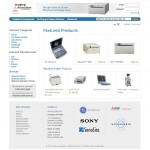 RevenFlo designs and develops a full ecommerce store in Magento accommodating the hundreds of medical products sold internationally by Imaging Associates Incorporated.
Read More »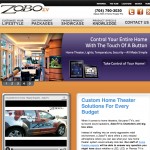 RevenFlo works with Zobo TV to design and develop a website in the open source content management system (CMS) Drupal to accommodate current and future needs.
Read More »