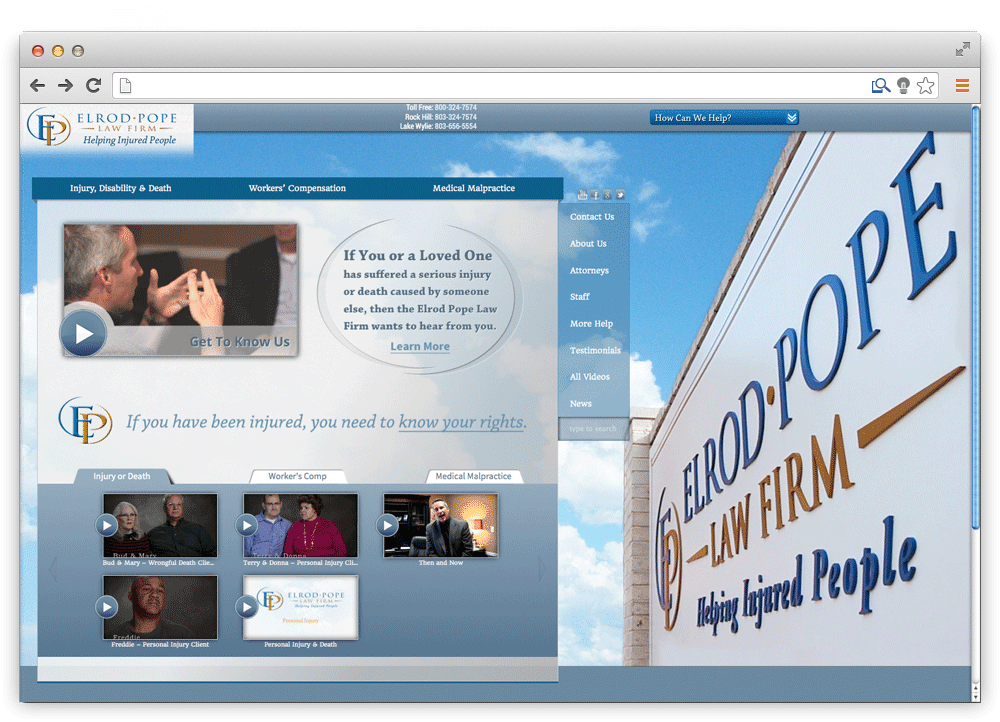 A Good Group of Great Lawyers
Elrod Pope is a small powerhouse law firm in Rock Hill, SC
A Focus on People
Elrod Pope is dedicated to the success of good people.
Founded in 1980, Elrod Pope Law Firm serves clients across the state of South Carolina and into North Carolina in Personal Injury, Medical Malpractice, and Worker's Comp.
The group is comprised of a list of experienced and exceptional attorneys who serve their communities in a varieties of ways, including Tommy Pope's service as a state delegate in the South Carolina House of Representatives.
While being well-respected and well-accomplished in their profession, they are a "breath of fresh air" in the sense of being regular folks who are easy to talk to.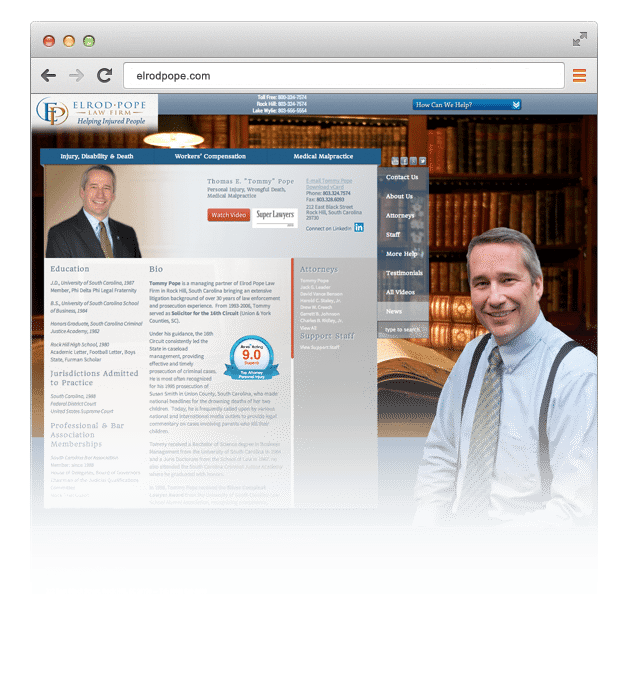 A Focus on Video
Elrod Pope is dedicated to connecting with the community.
Video is one of the most powerful mediums on the web. The reason is because it provides a way to get to know someone and begin to build trust.
The content of an interview video may be services, education, and process; but the subtext is always the person speaking and his or her humanness – passions, personality, idiosyncrasies, and sincerity.
ElrodPope.com is designed to integrate video into the website at every turn – on education pages, on services pages, on attorney profiles, and as testimonials.
A Focus on Education
Elrod Pope is dedicated to educating the community on their rights.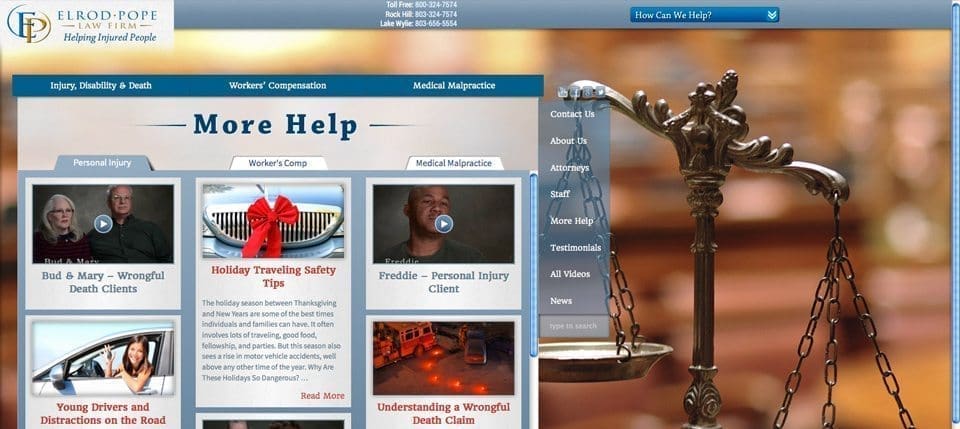 A Focus on Meaningful Use
Elrod Pope is dedicated to providing tools for the community.
In generating and organizing content around Elrod Pope's three major areas of practice, we decided that informational and article-style text was not adequate. Yes, perspective is helpful, but people need to know what to do if they've been injured or wronged.
We designed a toolbox concept for the top of each service section that serves to guide people on next steps.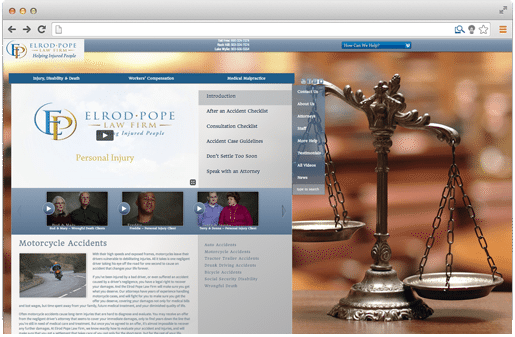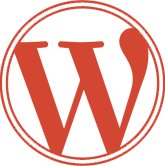 We designed and developed the new ElrodPope.com in WordPress. We were excited to innovate in the platform for the specific needs of Elrod Pope.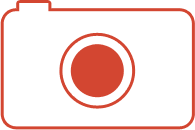 Our Internet Marketing strategy for Elrod Pope calls for plenty of video content to be produced and published on the website. Therefore, we put a significant focus on the easy and meaningful access to video content.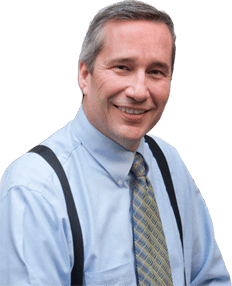 Positive Feedback from a Happy Client
"RevenFlo has been our provider for a number of years at Elrod Pope Law Firm. Based on the positive results and responsive service we have continued to increase our marketing investment with them." – Tommy Pope, Partner, Elrod Pope Law Firm