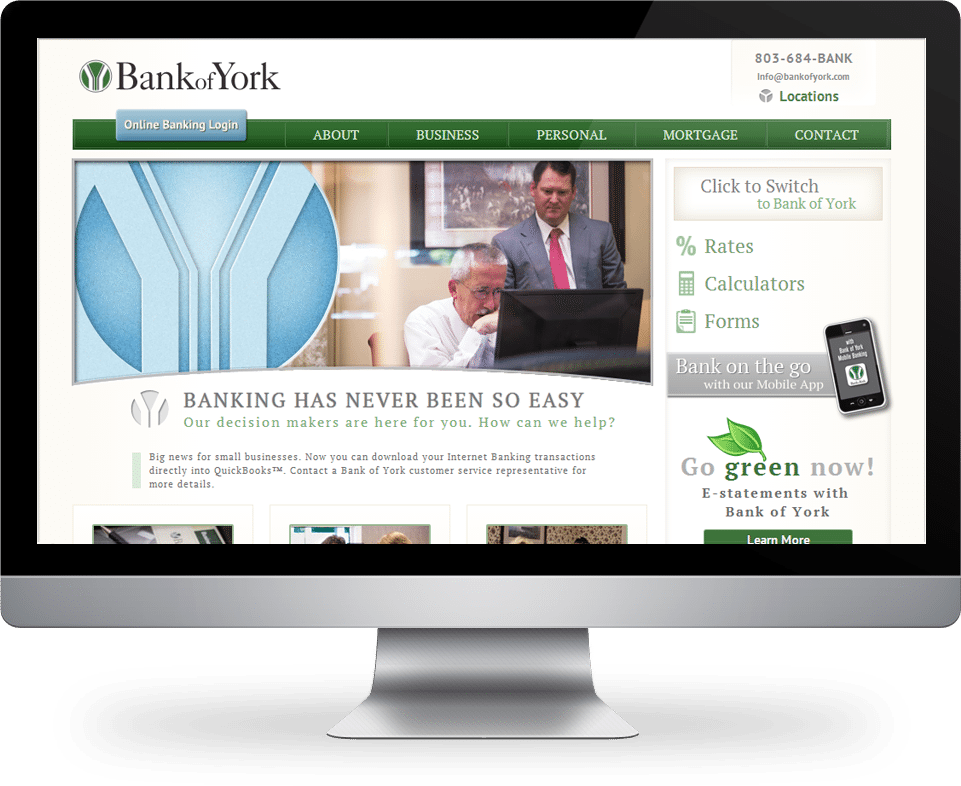 Bank of York Launches New Website Design
RevenFlo is proud to present BankofYork.com. Bank of York is the oldest community bank in York County, SC, and is a pillar business in the the town of York. With branches in York, Lake Wylie, and Newport, the bank is growing successfully.
The bank sought to up the ante on its web presence. The bank is a long successful bank and an impactful organization in the community. We were proud to be a part of that process.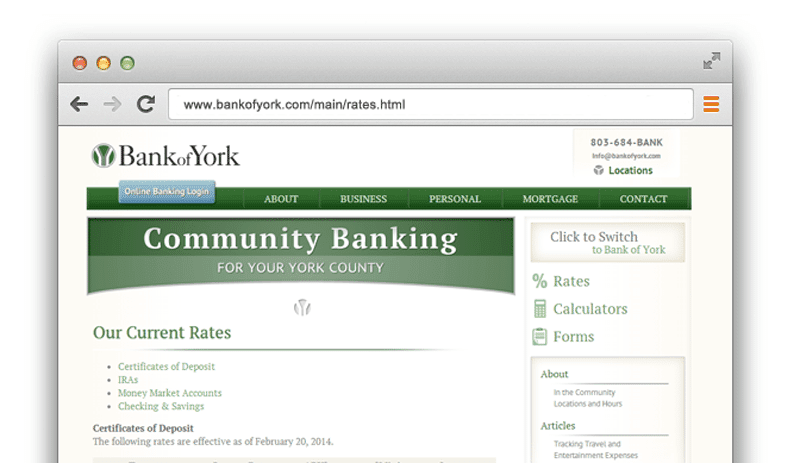 We worked with Jack Henry, Bank of York's current IT and IT security provider, to create a new website that would present the bank more appropriately in an evolving marketplace, while keeping intact the security and infrastructure investment made with Jack Henry.