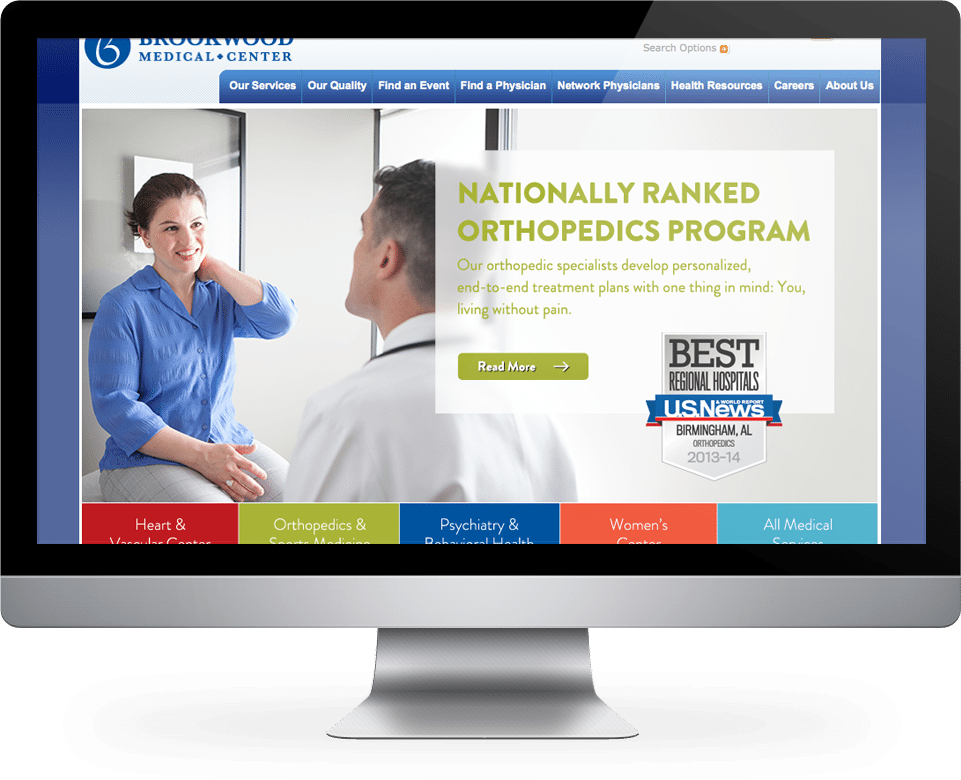 The Marketing Staff at Brookwood Medical Center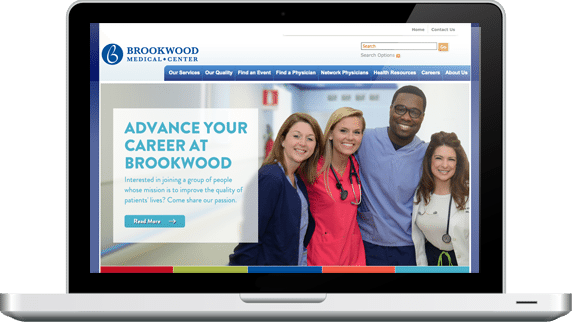 Understands the power of content design.
A hospital of 2500 employees and over 600 beds has a huge audience and serves a major role in their community.
The visitors of BWMC.com have serious needs and wants in terms of engaging with content and information online. Each person's need is unique drives them to specific pages on the website.
RevenFlo works with the staff Brookwood to systematically improve and update the pages of their website. We start with their home page, then we move through their major focus departments (as defined by their business plan). Then we move through other pages based on the priorities set by the marketing department.
The Art of Content Design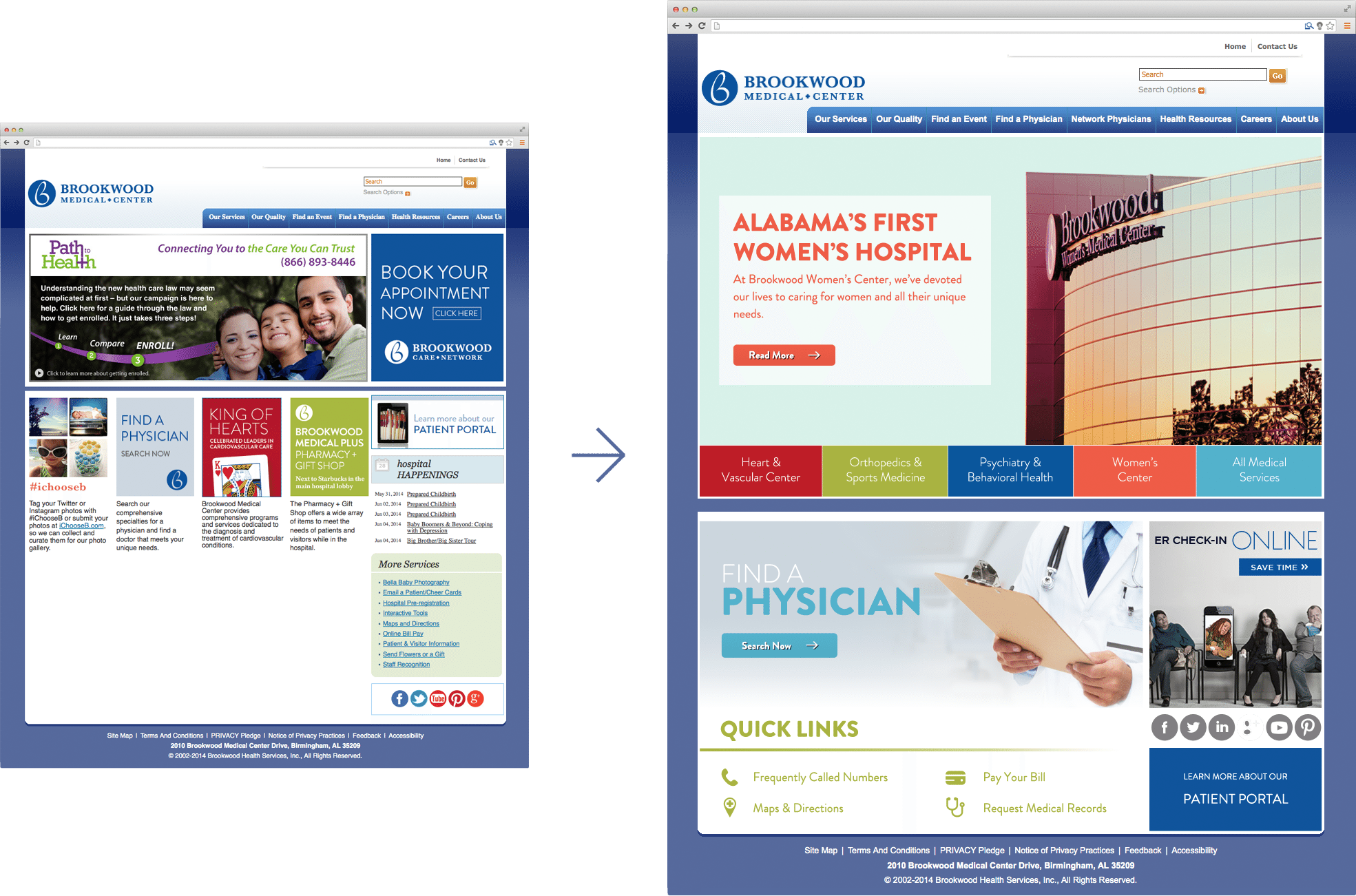 Every Page is a Whole Experience
A potential patient or family member of a potential patient of Cardiac services doesn't care about your Orthopedics page.
This phenomenon isn't just true with medical services. It's true with any page on the Internet. Someone who needs a divorce attorney doesn't care about your personal injury legal services. Someone who's HVAC is broken at home doesn't care about your small business services.
Every page on your website is the core of the experience to the person who is interested in the content of that page. Each page should be designed with this in mind.