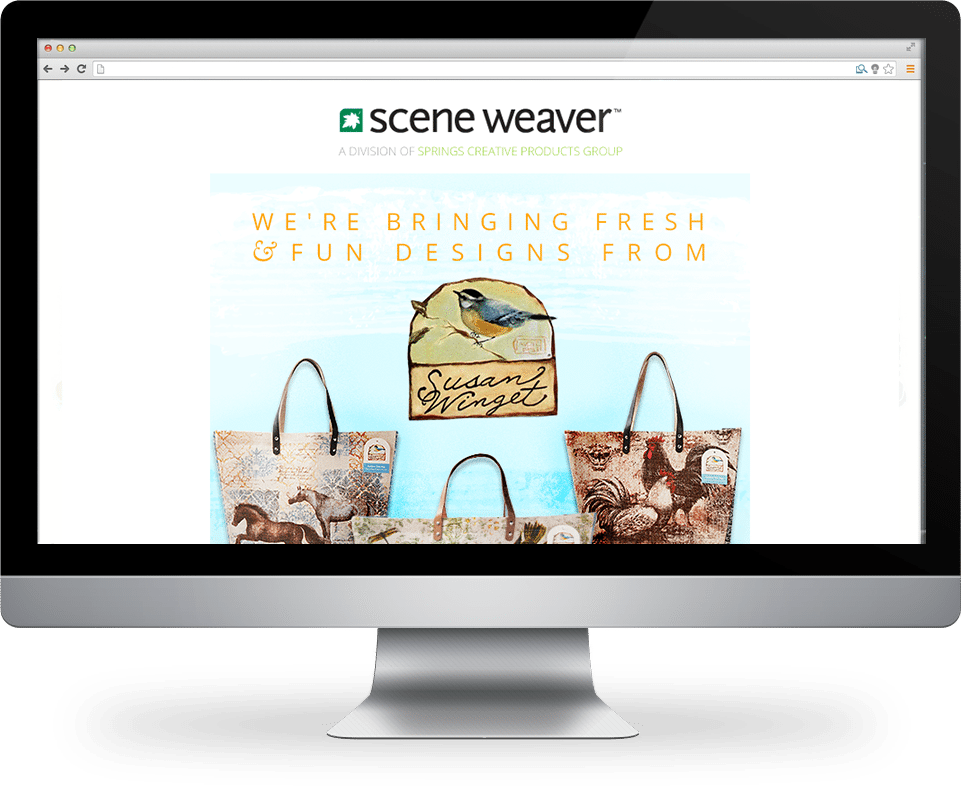 A Creative Enterprise Seeking to Rev Up Sales
SceneWeaver, a division of Springs Creative Products Group LLC, is a home décor and baby accessory hub for gift marketplaces and big box retailers. With brand licensing and partnerships akin to those at their parent company, SceneWeaver offers great wholesale deals on everything from scarves to blankets.
During the 4th quarter, SceneWeaver works to reduce inventory through sales and gear up for new stock for the upcoming year. Pair that with a yearly trade show every January and that for makes one busy company!
Email Marketing to Boost Sales
RevenFlo helped SceneWeaver design their marketing campaign and what they wanted to achieve for the last quarter of the year.
Through brand elevation, highlighting brands and products, and integrated education, we decided that strategic email blasts would be the best way to accomplish their goals for maximum success.
We utilized Constant Contact and worked collaboratively with SceneWeaver to identify their best brands and markets.
SceneWeaver provided the content, and we developed a customized email template that was reflective of their company—something fresh, something colorful, and something appealing to their clients.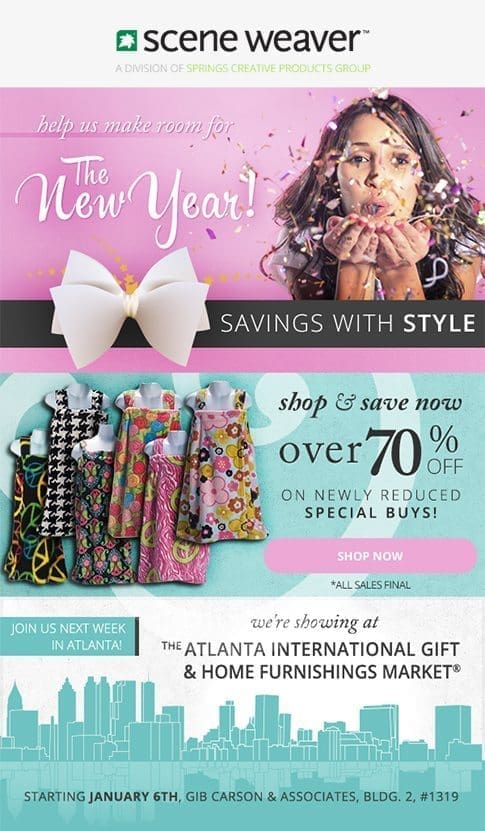 SceneWeaver's parent company, Springs Creative, has the licenses for tons of big name brands that are highly sought after and are easily recognizable to boot. By highlighting these partnerships, we gained clout with several existing and potential clients for SceneWeaver, and helped to liquidate inventory for high year-end sales.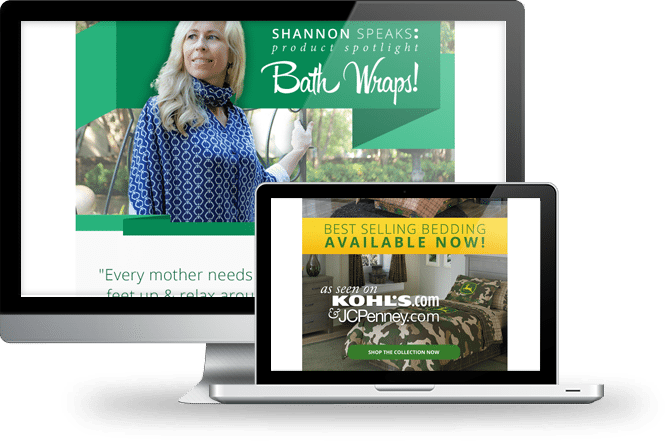 Targeting Products for Businesses
With so many product types to choose from, SceneWeaver offered a lot to any business. From comfy and cozy collegiate blankets to fashionable scarves, we were able to tailor our emails to particular interested retailers.
By showing gift boutiques how to complement Papillon scarves in displays, we not only provided these retailers with a product, but we showed them ways to sell it.
Our results are evident in increased sales of 45% from their third quarter, plus a successful January trade show.
Through collaborative work and integrated education, we equipped SceneWeaver with the tools and process for success.