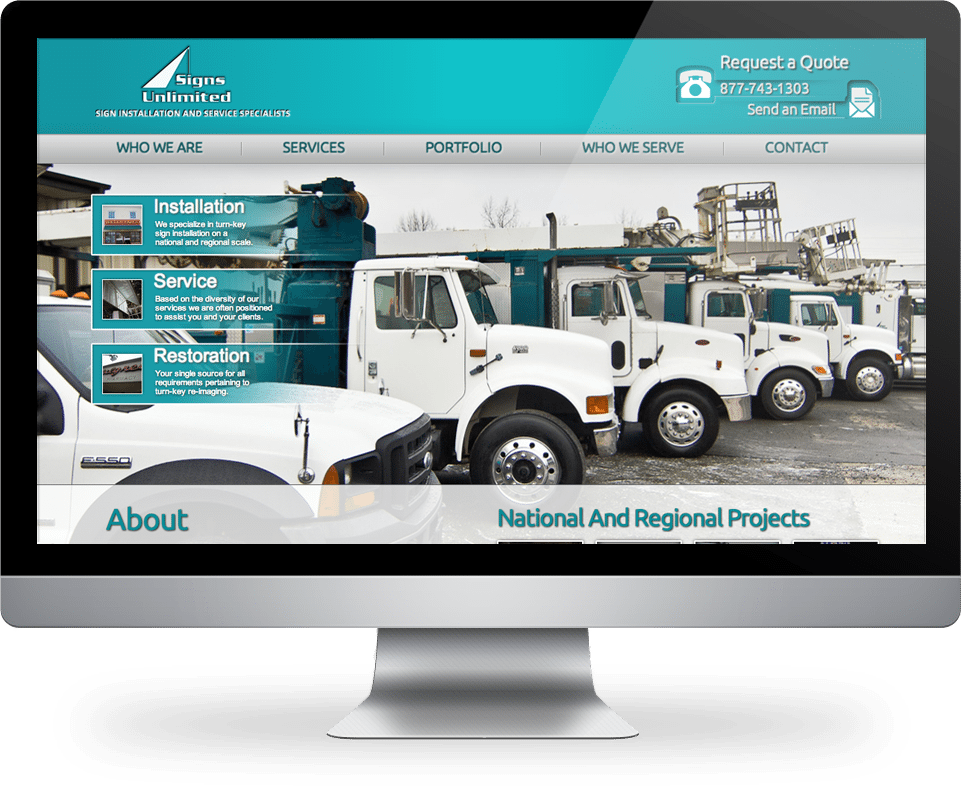 Signs Unlimited is a Fort Mill-based sign service and installation company specializing in high-rise installation, restoration, maintenance and more. Founded in 1976, they have built their reputation for over 35 years by providing the highest level of service possible. They currently have offices in NC, SC, FL, and VA.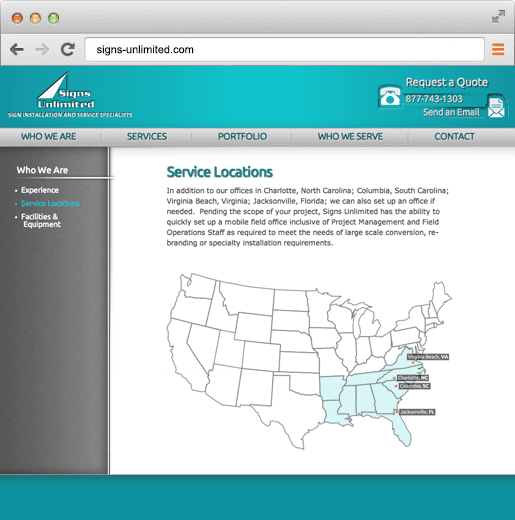 Creating an Online Presence
The company needed a strong online presence that would allow them to continue to expand their national market. Signs Unlimited had gone through their entire business cycle without an online presence, but after attending a conference, they were motivated to create a website. One of the challenges in doing the site was to clearly depict what the business does—they don't make the signs; they install and service them.

Features of the site include high-quality images of the equipment and trucks used by Signs Unlimited. The site also features a "nutshell" web marketing video that provides an overview of their company and the services they provide.