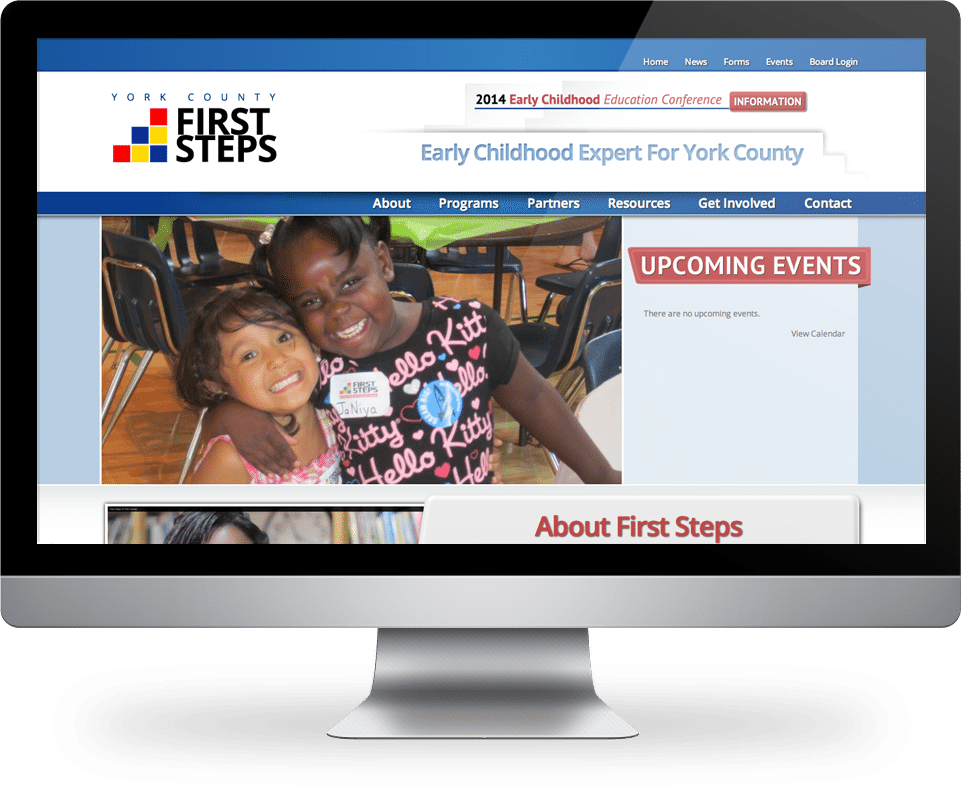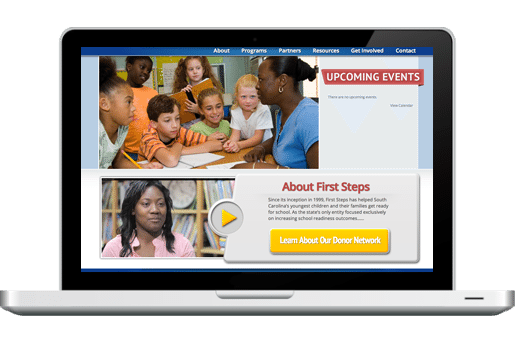 Created in 1999 to help South Carolina's children and their families be prepared for school, First Steps is the only entity in South Carolina that exclusively focuses on increasing school readiness. First Steps is a comprehensive, results-oriented statewide education initiative to help prepare children to reach first grade healthy and ready to succeed.
First Steps focuses on five broad strategy areas—early education, family strengthening, childcare quality, healthy start, and school transition.
York County First Steps has worked to build a firm foundation of collaborative partnerships with many organizations and agencies in their community. First Steps works closely with the four school districts of York County—York, Clover, Rock Hill and Fort Mill. Their goal is to continue to grow the relationship with these four school districts to expand their initiatives to help even more at-risk children and their families.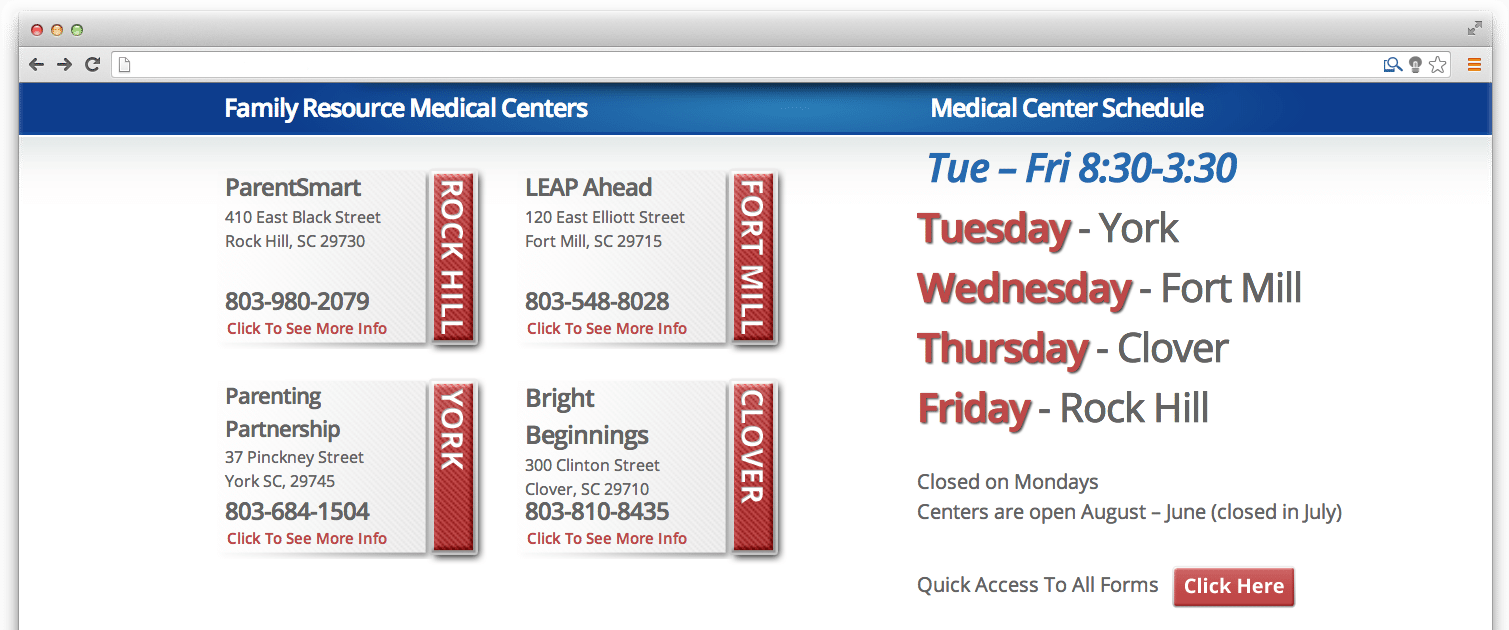 RevenFlo teamed up with York County First Steps to build them a website and create a video about their organization. Their new site gives York County First Steps a better communication tool where they can easily publish news, update pages, and have advanced analytics to know who is coming to the site and how the visitor arrived to the page. We customized a password-protected page specifically for board members to put their meeting minutes and installed a plugin for their calendar and event registration.
Chris Gervais has created many excellent designs for RevenFlo, but this one especially serves as an example of how great design depends on truly understanding the client. Using elementary colors and simple blocks gives users a psychological connection to childhood, which underscores First Steps' belief in the importance of early childhood education. There are other subtle elements that contribute to this feeling as well. Chris's favorite aspects are what he calls the arcade buttons, which are located on the homepage.