Training, Seminars, Classes
Learning is Key to Success
Learning is critical for success. Just make sure you have the right people learning the right things.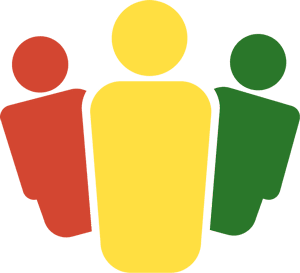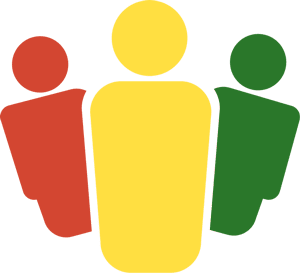 The Power of Training
Learning is the key to success. Most businesses have staff that could pitch in and help with marketing tasks such as social media marketing and website or content management. Learning to put the right people on the right tasks, and then learning to do those tasks well and efficiently is the key to leveraging your people's talents and potential.
Workflow Design
---
Who is going to work on what?
How does work pass from person to person?
How does work pass from inside the organization to a vendor and back?
Workflow is critical for efficiency and success.
Training
---
Social Media
Content Writing
Content Curation
Website Management
Advertising Management
Analytics
News & Events
Training, Seminars & Classes Clients
Testimonials
Training, Seminars & Classes Testimonials
Bretta McGill
Training Alumni
"The experience has been life changing for me as a designer and a developer, but mostly as a professional."
Christian Family Services
Sharon Cole, Executive Director
"Our small non-profit adoption agency came to RevenFlo needing an update to our website to make it mobile responsive, but we received so much more!  We now have a website that beautifully represents our agency.  We r..."
Harry Dalton
Community Patron
"The Hive is bringing a new energy, youthful energy, to the core of Main Streets of Old Town. It provides a place for future entrepreneurs to learn a trade, to hone it, and possibly to set up shop in Old Town Rock Hill..."
Edward Granger
Training Alumni
"If it wasn't for The Hive I would not be in the position I am today. I can't be more grateful."
York Technical College
Greg F. Rutherford, Ph.D., President
"RevenFlo has been instrumental in putting together The Hive – an innovative, collaborative solution for utilizing the growing Internet Industry for workforce, community, and economic development. Not only was th..."
Edie Dille
Associate Dean of Business and Information Technology, York Technical College
"The Hive is a wonderful, real-world experience for our students. For most of them, this class is a capstone experience preparing them for a nice transition into their career. Based on conversations with the students, ..."
City of Rock Hill
Doug Echols, Past Mayor
"The program that RevenFlo brought to Rock Hill represents the very best of today's reality. A joint effort with the public private and educational interests combined to enhance economic development and learning expe..."
David Casey
V.P. Business Development / Government Relations at Family Trust Federal Credit Union
"RevenFlo's training was very helpful in helping me understand how to use LinkedIn effectively."
Heyward Barnes, CPA
Senior Accountant at Burkett Burkett & Burkett CPAs
"RevenFlo did a wonderful job in presenting the benefits of LinkedIn to our firm personnel."
Dr. Roger Weikle
Dean of the Business College Winthrop University
"Field based learning is at the heart of what we do but the HIVE (under the direction of the Revenflo Web Team) takes the benefits to a new level; students have a dedicated place to work, the clients are real, other te..."
---
---
Case Studies
Training, Seminars & Classes Projects
Array
(
    [post_type] => casestudies
    [posts_per_page] => -1
    [tax_query] => Array
        (
            [0] => Array
                (
                    [taxonomy] => services
                    [field] => slug
                    [terms] => Array
                        (
                            [0] => training-workshops
                        )

                )

        )

)

Array
(
    [taxonomy] => services
    [taxonomy_term] => training-workshops
)