Chris & Stephanie Double Birthday!—RevenRecap Sept. 8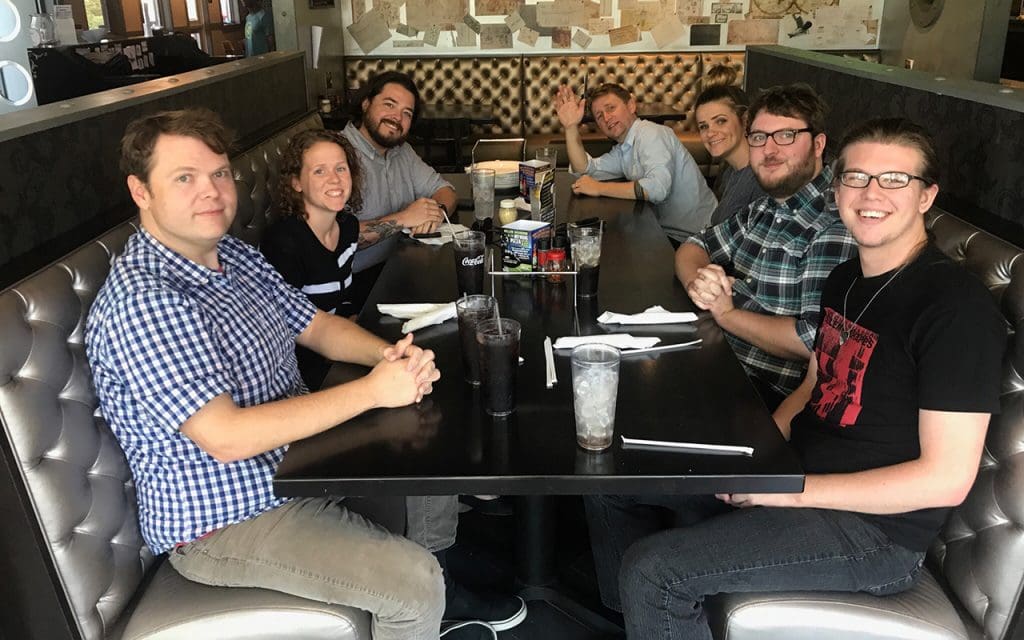 We hope you had a great Labor Day and enjoyed your 3-day weekend. We're back to share what's been going on around the RevenFlo office.
RevenFlo Projects
We took some new headshots for our client Hamilton Martens, Attorneys at Law.
We also launched our most recent website for York County Natural Gas Authority! Luckily we're not done working with them just yet, as they'll be joining our Website Maintenance Program. We met with them this week for a training on how to make changes to the site in WordPress. That training is one of the great features of the Maintenance Program.
RevenTeam Updates
We welcomed a new team member! Designer Josh Platt is joining the team as an independent contractor. Josh will be helping us with our ever-growing number of design projects.
Chris & Stephanie also celebrated their birthdays with a birthday lunch at Mellow Mushroom and, as always, an ice cream cake.
Coming Up
Today Micah is heading to Skyline Indie Film Fest to support "A Spot in the Sky," a short film produced by he and Chris's production company, Strawhouse Pictures. Check out this week's news post for more info about the festival.