Josiah Blevins to Participate in Artist Talk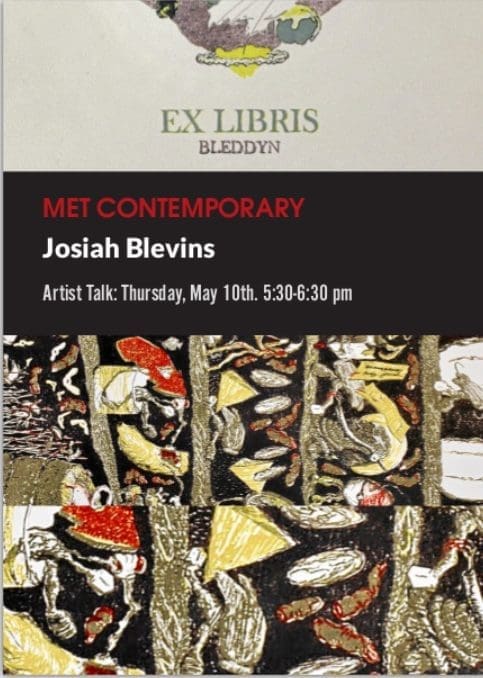 The Met Contemporary Gallery of Fine Art is hosting a forum series that our Account Manager Josiah Blevins will speak at on May 10 from 5:30 p.m. to 6:30 p.m.
"Met Contemporary provides collectors and the art loving public access to cutting-edge contemporary arts; Painting, sculpture, video art, installation art and performance as well as an ambitious programs that include engaging panel discussions, Artist Talk, educational workshops and an extensive VIP Program." – Met Contemporary website
This Met Contemporary's forum series focuses on their exhibition: The Fantastic Woman.
The Fantastic Woman is a multi-part video, paintings and sculptural installation by acclaimed contemporary artists Harriet Goode, Foozhan Kashkooli, Becca Lipps, Nancy O. Albert, Lillian Delevoryas, Josiah Blevins, and Craig Stewart.
According to Gallery Director Foozhan Kashkooli, "Josiah Blevins will discuss his sources and inspirations, as well as some keys and clues to the mysterious coded symbols in his prints currently on display at the Met Contemporary Gallery in the Fantastic Woman exhibition."
The Fantastic Woman opened April 28 and will remain open until June 20.
Because this event is free and open to public, everyone should go support Josiah and our local contemporary  and learn some cool and interesting things about art.
The Met Contemporary asks that you please email your RSVP to: MetContemporary@gmail.com
We will see you there!