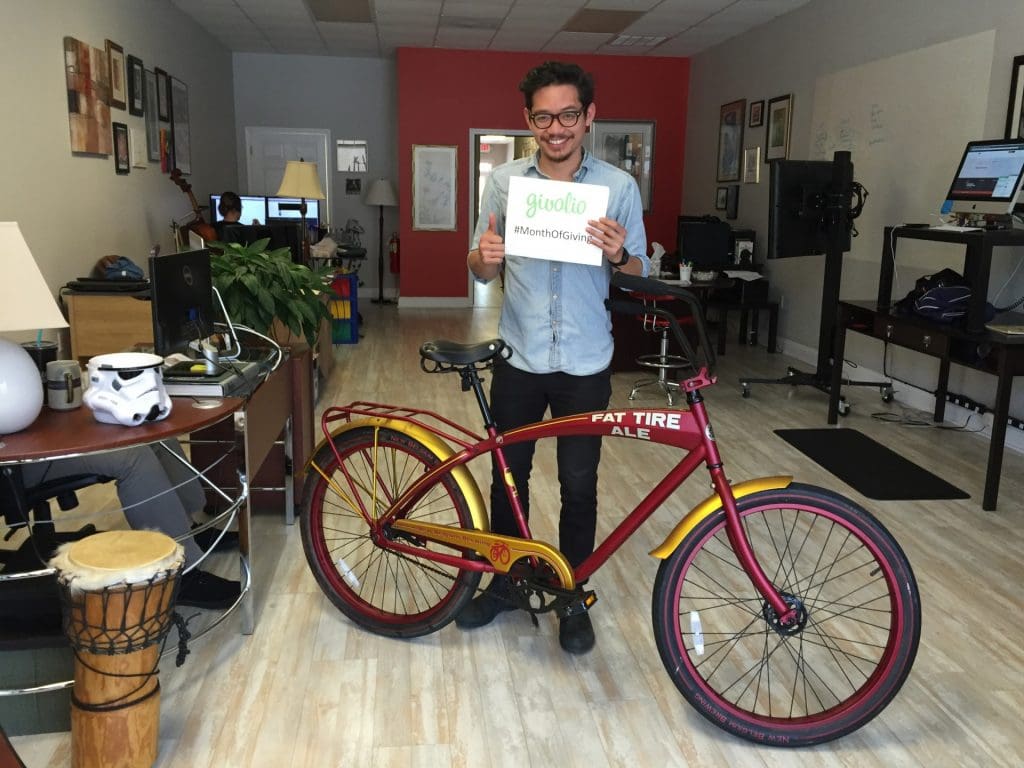 Month of Giving
Throughout the month of March, RevenFlo gave $10 a day to the nonprofit organizations in our "giving portfolio" using Givolio. What is Givolio, you ask? Givolio is a mobile application that allows you to create a giving portfolio based on your interests and the causes you are passionate about. You can put up to 7 nonprofit organizations in your Givolio, donate as much or little as you please, and the donation will be split evenly among your chosen nonprofits.
So, how did we choose what nonprofit organizations would receive our $10 donation? We asked some friends and strangers which NPO's are near-and-dear to their hearts. First we started within our organization (check out the video), and then branched out into the community.
In total, we gave almost $200 dollars to different nonprofit organizations. Some organizations were local, like Early Learning Partnership of York County and The Heart 2 Heart Foundation. Others were national organizations like Bikes Not Bombs, American Diabetes Association, and the American Cancer Society.
If you have an iPhone, iPad, or iPod Touch, you can download Givolio in the Apple Store. We are working on a web portal to amke the app available to Android users. We have also just released a new version with recurring giving available. Let us know what you think of the app! To learn more about Givolio, click here.
Who's in your Givolio?