Internet Marketing & Web Team Services
Use the Internet Effectively to Achieve Growth and Return.
People Are The Solution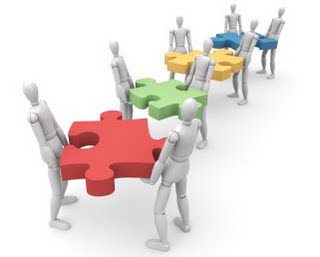 With a team of skilled professionals under strategic management, you can increase the return you get from the Internet.
Get more presence, more engagements, more traffic, more leads, and more sales.
With RevenFlo's Web Team concept, you get a fully robust Internet Marketing Department for less than the cost of one employee.
Internet Marketing Services
Internet Marketing often looks like one of these services: Search Engine Marketing, Search Engine Optimization, Social Media, Content Marketing, Pay-Per-Click Management, Website Management, and more. These are hyper-niched services and skill sets.
Ultimately, any successful organization will need all of these activities. As a manager, you may have some of these handled with staff. You may have multiple vendors in place. Each of the niche services listed above is simply a clustering of strategic activity by people. People are the true solution.
Internet Marketing Skill Sets
We find that there are seven skill sets represented consistently in Internet Marketing: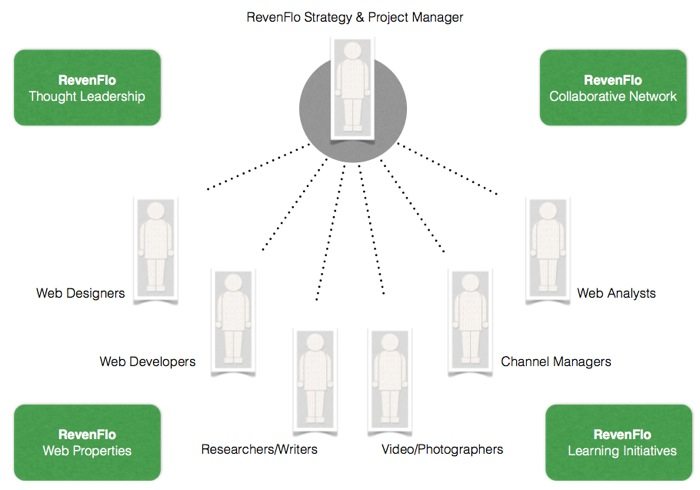 Project Management
Design
Development
Writing
Videography / Photography
Channel Management
Analysis and Strategy
RevenFlo provides all of these skills in a strategically managed Web Team. We can equip you with the power to conduct full-scale Internet Marketing. Thus, managers have one source of report and control of their Internet Marketing budgets – yet the full array of A+ skill sets needed to effectively Market Online.
We are your web team.
To have a conversation, please call 803-328-6033
or email us at info@revenflo.com.