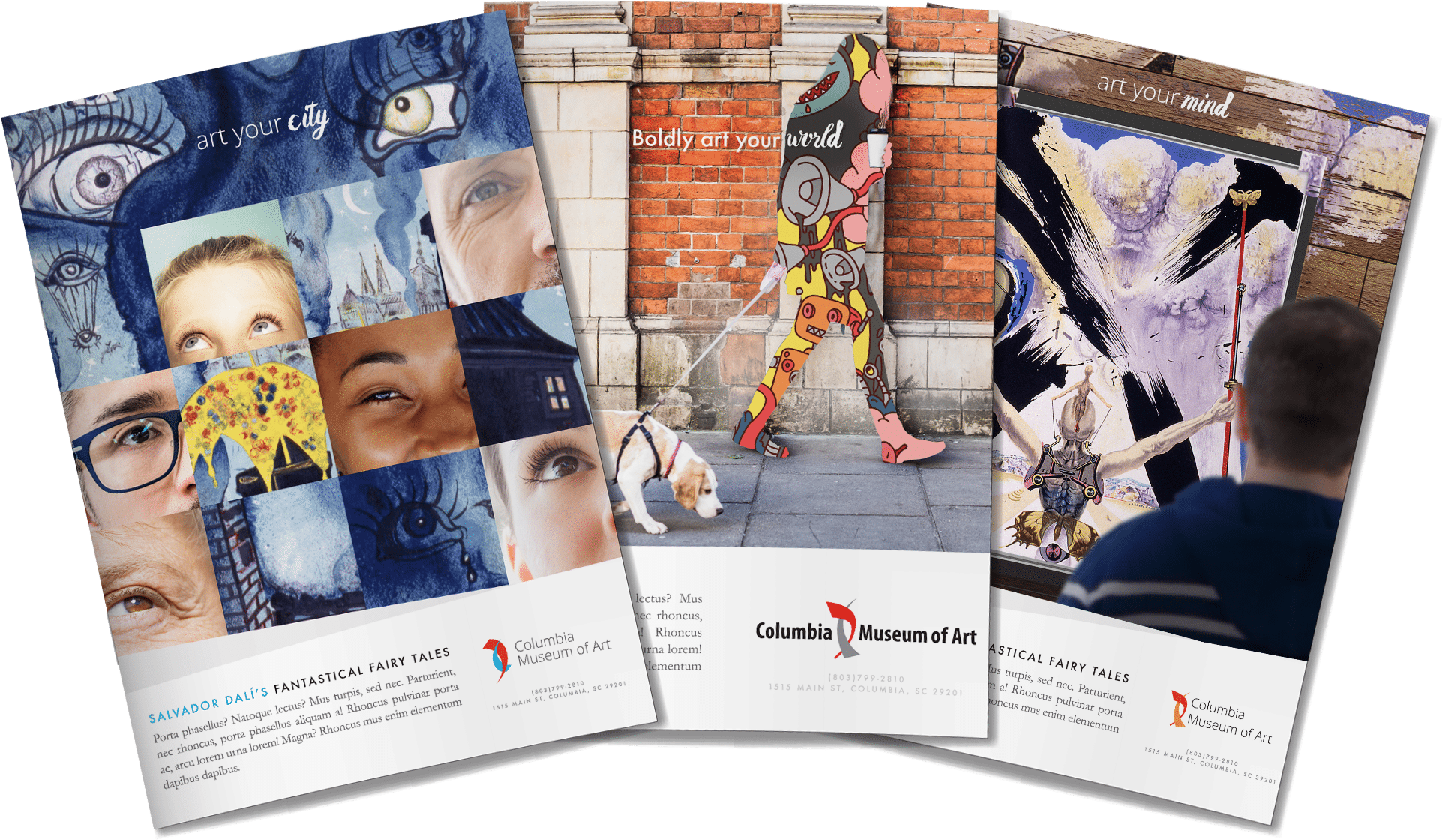 Museums Are Changing
To be a museum is to engage audiences in content. To be a museum today is to also operate several small businesses including retail stores, space rentals, concerts and events, as well as camps and classes and workshops for children and adults. Each program has individual needs, and they all must tie together to a professional organization – a community institution – with a clear identity and mission for a better world. To be a museum today is also to face change. Digital Media is now critical. Not only do programs need marketing and sales, but there are exciting conversations happening about how digital media is extending the museum experience beyond the walls.
A Cultural Gem
The Columbia Museum of Art is a world-class, small museum in Columbia, SC. The museum is facing a brave new world with the millennial generation and digital age, and the institution is continuing to reinvent itself so as to be successful with the next generation of supporters while maintaining its roots.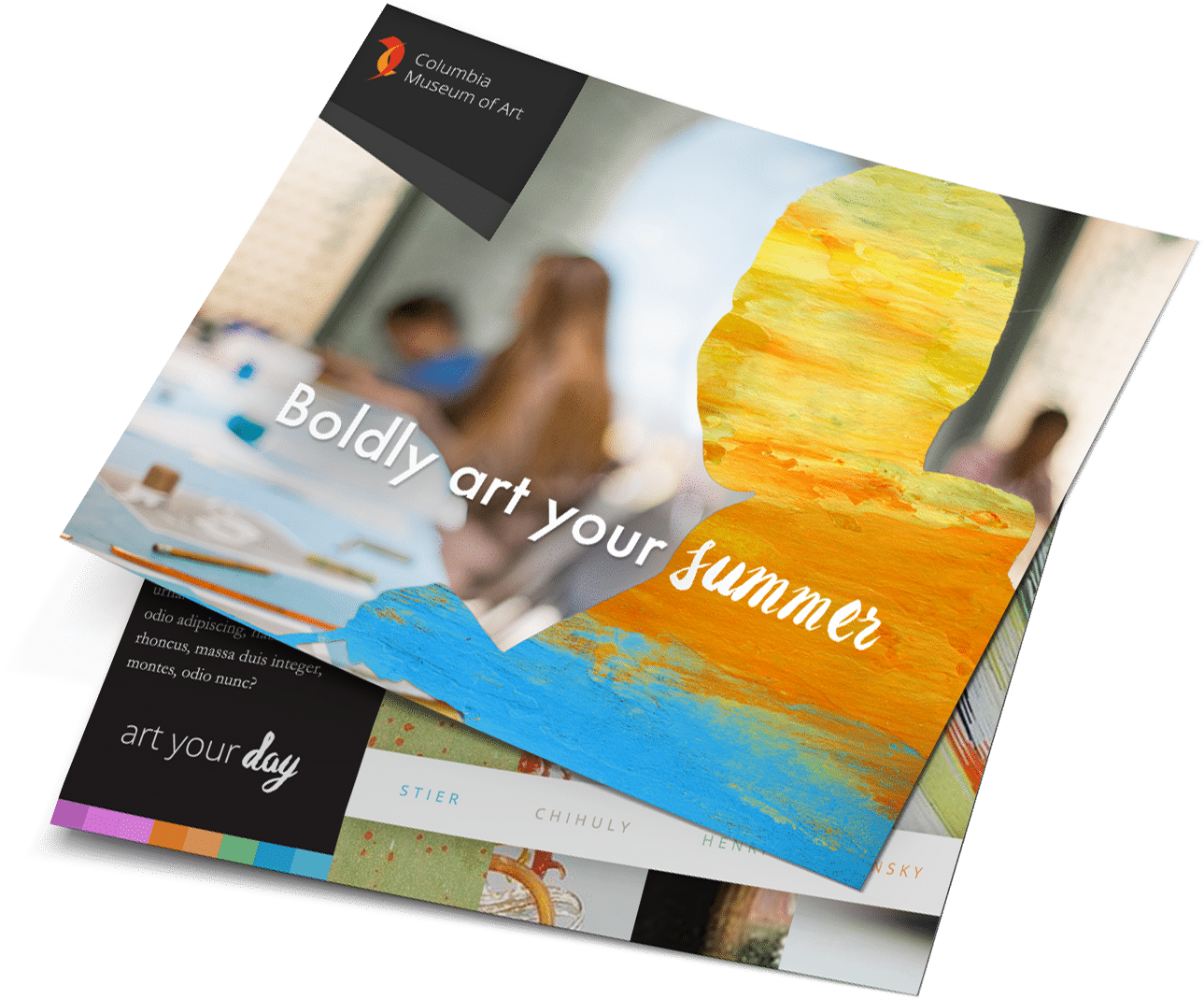 The Project
The Columbia Museum of Art (CMA) hired RevenFlo to design and help facilitate a brand and marketing refresh for the museum in order to help better market to new generations of museum supporters (with a particular interest in the millennial generation). The idea was not to create a whole new brand, but just to evolve it for a new audience.
We worked with staff to develop a malleable tagline that would be Art Your _____. For example, it could say Art Your Life or Art Your City depending on the ad. They could continue to be creative with it and do surprising things per event or occasion.

We worked with a great marketing team at CMA. RevenFlo worked with museum staff and key stakeholders to explore and improve the museum's marketing as well as the process by which the marketing department operated.
We also challenged the marketing team to create more "artistic" and visceral media. We helped free them to think about what they themselves were doing as creating art in advertising. We pushed them to be bolder, and they rose to the occasion.
We also worked with the marketing team on project management, process, and more.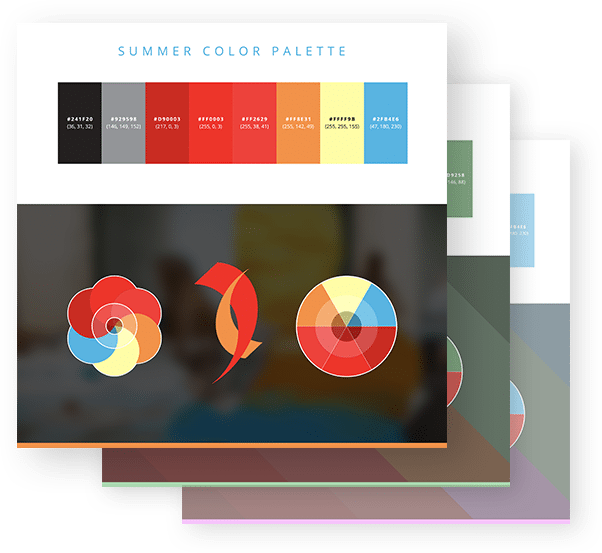 Kind Words from Columbia Museum of Art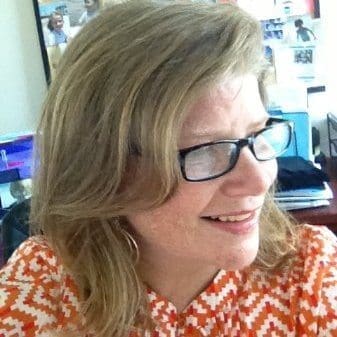 "Working with Jason Broadwater and his team at RevenFlo revolutionized the way we approached communications at the Columbia Museum of Art. Under Jason's guidance we not only better understand how to communicate the events, programs, and impact of the Columbia Museum of Art to a broader audience, we actually understand our own team's assets better. We learned to play to our strengths, to better communicate internally, and to embrace fresh ideas by seeking out multiple perspectives on the communications plans we develop. All of this work has resulted in a more active strategic institutional plan that is on-track even with the limited resources of a non-profit organization for paid marketing and promotions."
– Joelle Ryan Cook, Deputy Director, Columbia Museum of Art