a creative marketing campaign
The Campaign
RevenFlo worked with Westminster Towers to create a marketing campaign called Continue the Journey. The campaign was based on a primary creative video production of the same name (Continue the Journey).
The campaign included not only the concept and the creative production, but also marketing and promotion support for social media, as well as campaign-supporting web design and content development.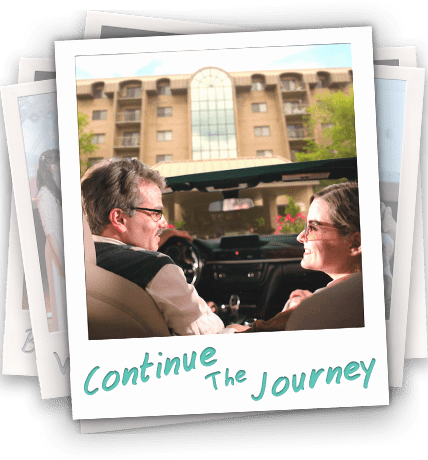 The Objective
The campaign aimed to grow positive awareness of Westminster Towers and its services. The strategy was to create a fun, youthful piece of video content that people of all ages could enjoy and that tells a beautiful story of a couple who choose to come to Westminster as a positive step in their lives (continuing their amazing journey) – then to create and implement a year-long social media campaign around this thematic idea of continuing the journey, using the video as the anchor of the campaign.