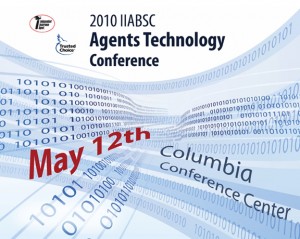 The 2010 IIABSC 2010 Technology Conference will be held on May 12, 2010.  Jason Broadwater will be a guest speaker covering the importance of social media and how it is impacting small business.  The discussion will also cover why IIABSC members should consider social media and how to implement it into their agencies.
Jason is a frequent guest speaker on the following topics:
Web Strategy and Planning, Web Design and Development, Marketing and Management, and Web Maintenance and Training.
RevenFlo has the knowledge and ability to help clients in a variety of capacities and offers  several programs to suit different small business needs.  Feel free to contact us for assistance or to request Jason as a guest speaker for your event.
If you are interested in attending this event go here to learn more.