Crowdsourced Community Prototyping
What would you do with a building?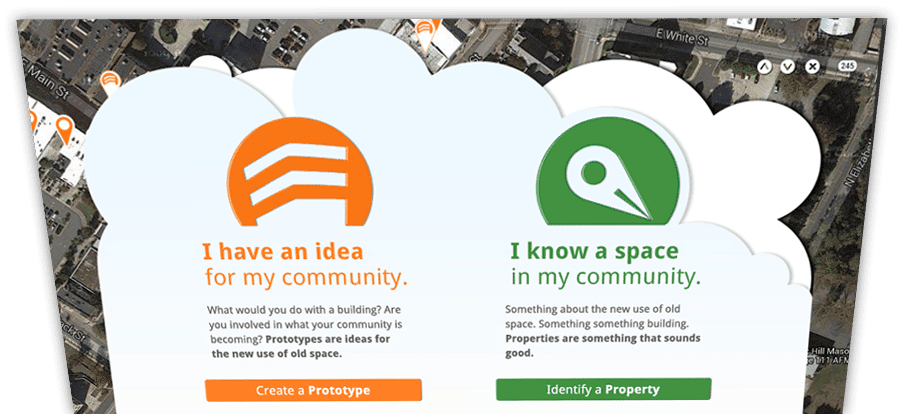 If you have an idea (like a coffee shop or cowork space or kite store), then you can use Aday Remus to describe it with text, images, videos, and documents. Then, you can attach the idea to real buildings in your community.
If you have (or know of) a building in your community, then you can describe the space with categorization, text, images, and documents. Then, you can attach the building to real ideas in your community.
You can also engage with existing buildings and other people's ideas in a social way.
Aday Remus in One Sentence
Aday Remus is an online tool that allows users to digitally, creatively, and socially prototype the new use of old space.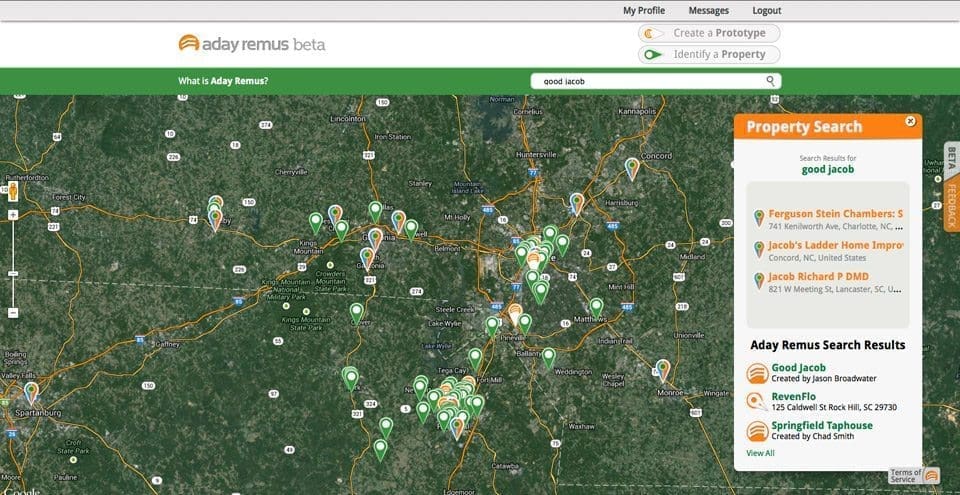 Aday Remus allows anyone to participate in designing the potential future of their own community, as well as of their own building or business idea. What is your idea for the use of old space in your neighborhood? What is your urban district, and how are you participating in its development?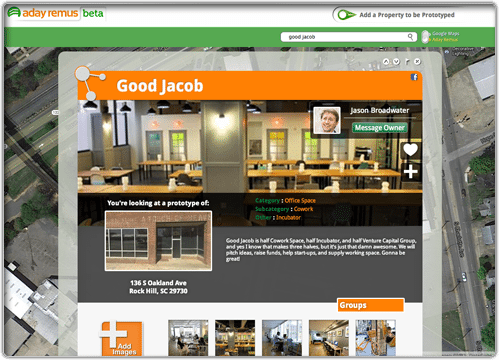 Crowdsourcing Our Community Development
Aday Remus is truly unique in being a tool to crowdsource community development in a creative, social, and easy way, thus serving as an evolving map of the potential future of our communities, towns, cities, and thus nation.
Every Town, USA is redeveloping Main Street and struggling to get community participation and buy-in. This tool facilitates and speeds that process.

Community Programs Using Aday Remus
How communities can revitalize their urban districts through talent engagement and crowdsourcing
Aday Remus is used as a tool communities to create pilot projects of bringing together students and economic development leaders to prototype their redevelopment of main street.
Learn more about how communities are using Aday Remus at Old Town New World.
Aday Remus, the website and the pilot program initiative, are managed by us here at RevenFlo.
We promote the creative and effective use of the Internet to develop and bolster the new services-based economy.