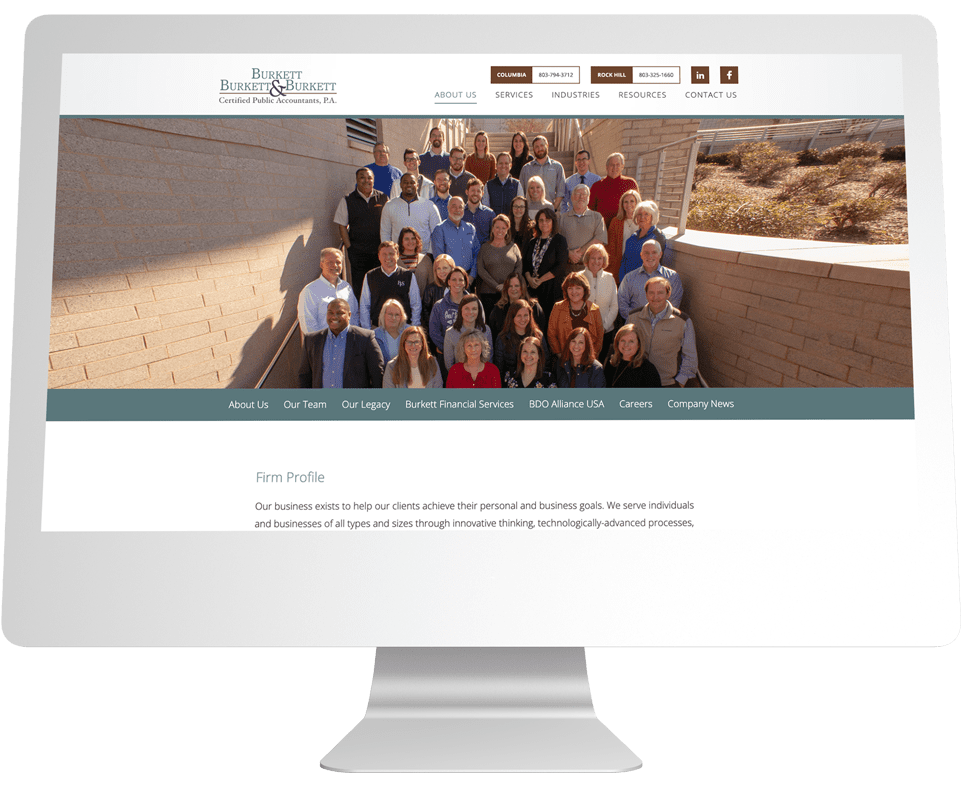 Website Design & Content Marketing
For a CPA Firm in South Carolina
About Burkett
Burkett Burkett & Burkett CPAs is a CPA firm located in both Columbia, SC, and Rock Hill, SC. The firm employs more than 50 professionals and serves CPA clients across the state.
Our Services
RevenFlo is proud to have served as Burkett's online marketing agency for years. We provide the Website, Videos, Content & Social Marketing, and General Marketing Services by request.
Clear & Powerful Architecture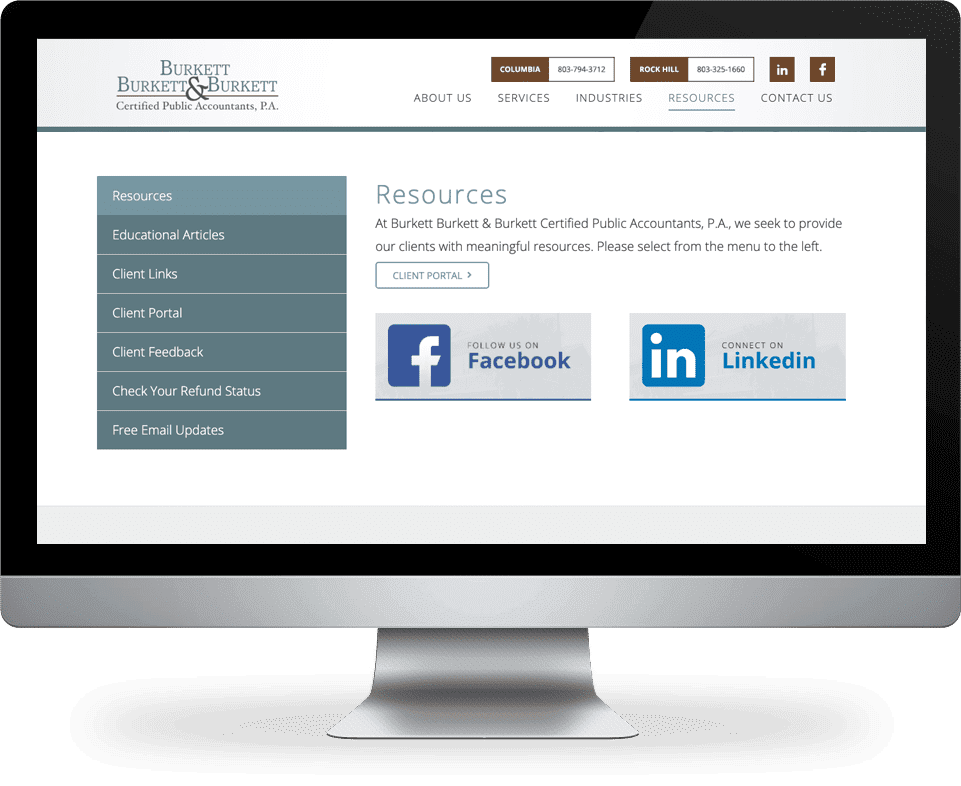 Efficient & Compelling Content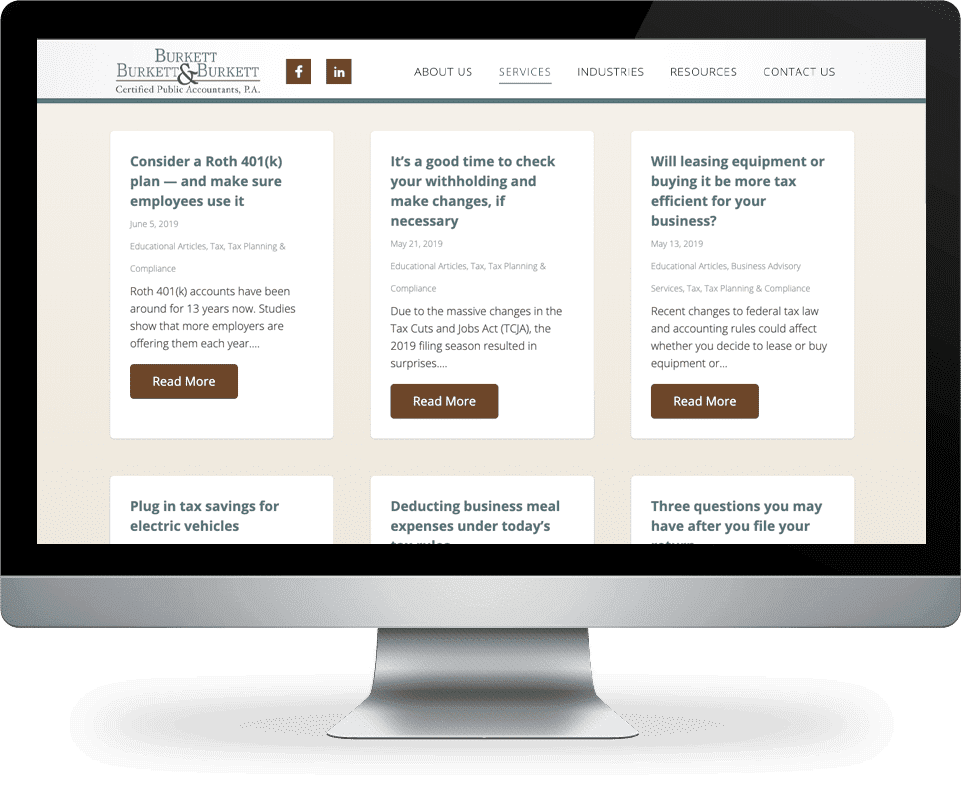 A Great Employee Directory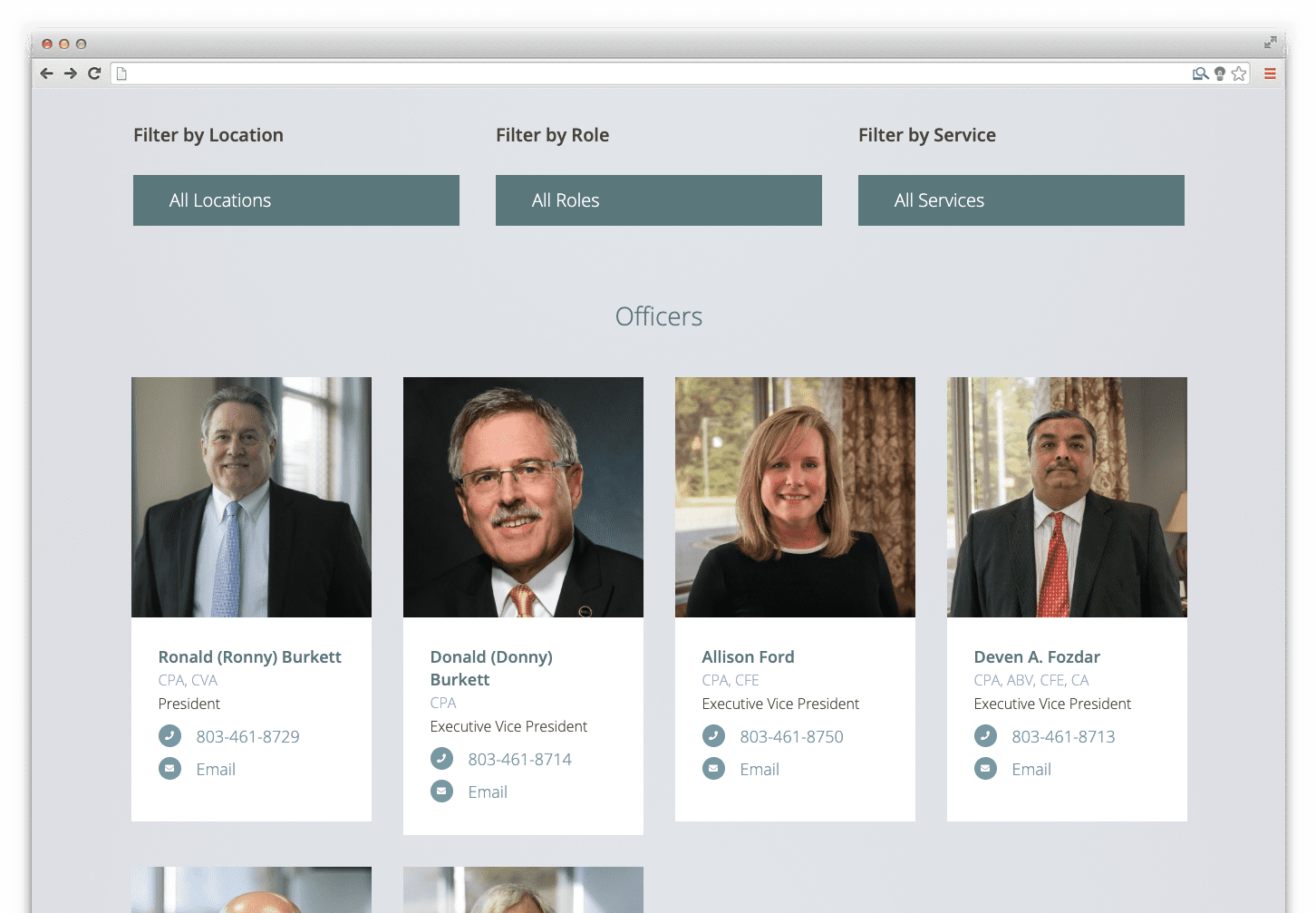 A Blog to Keep Clients Informed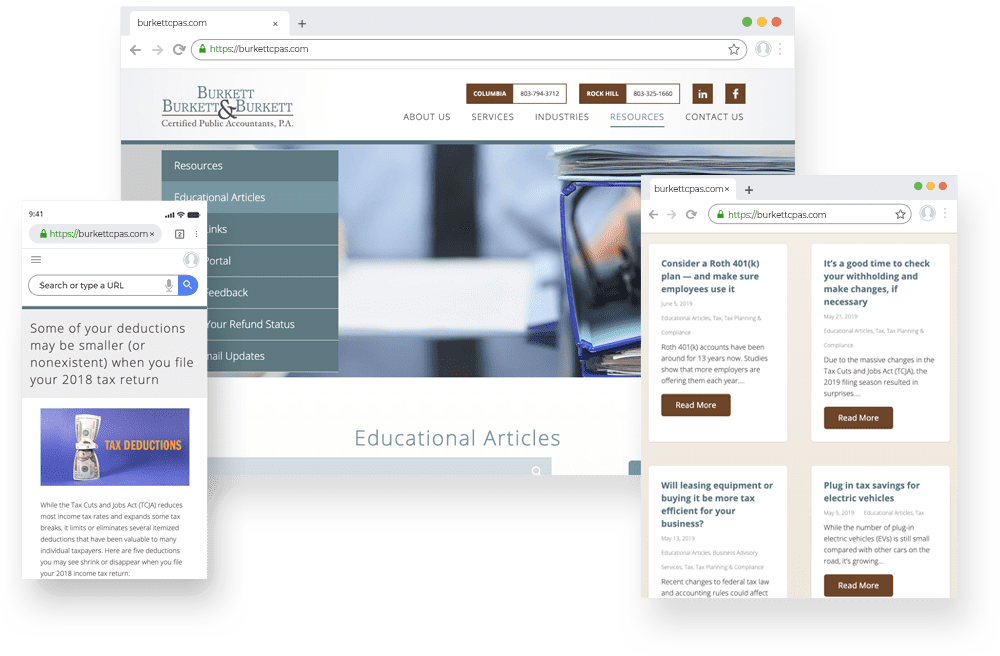 Videos on Each Service Provided
Social Media Consulting and Management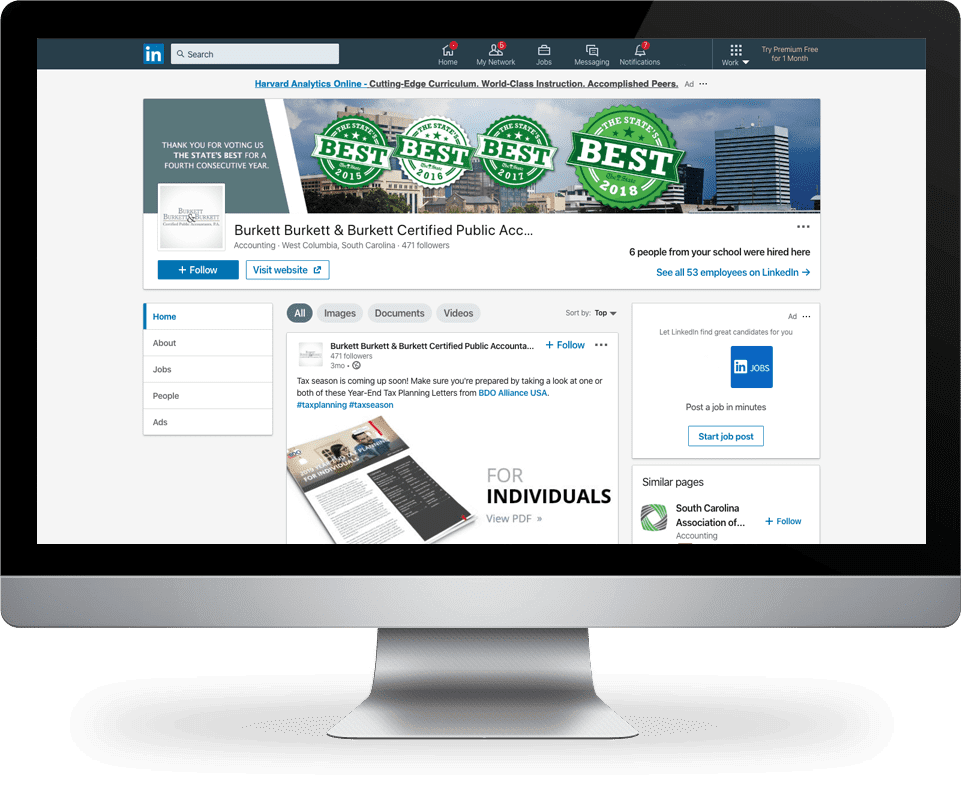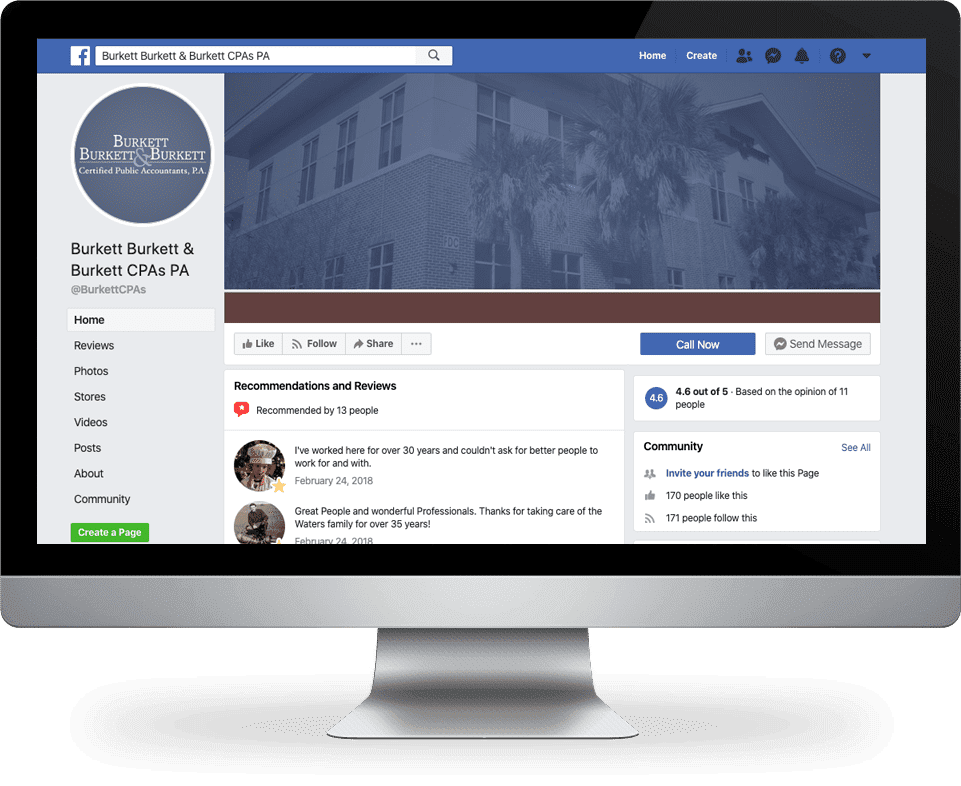 Conclusion
Burkett Burkett & Burkett is a first-in-class CPA firm in all aspects of their company, including in their marketing.