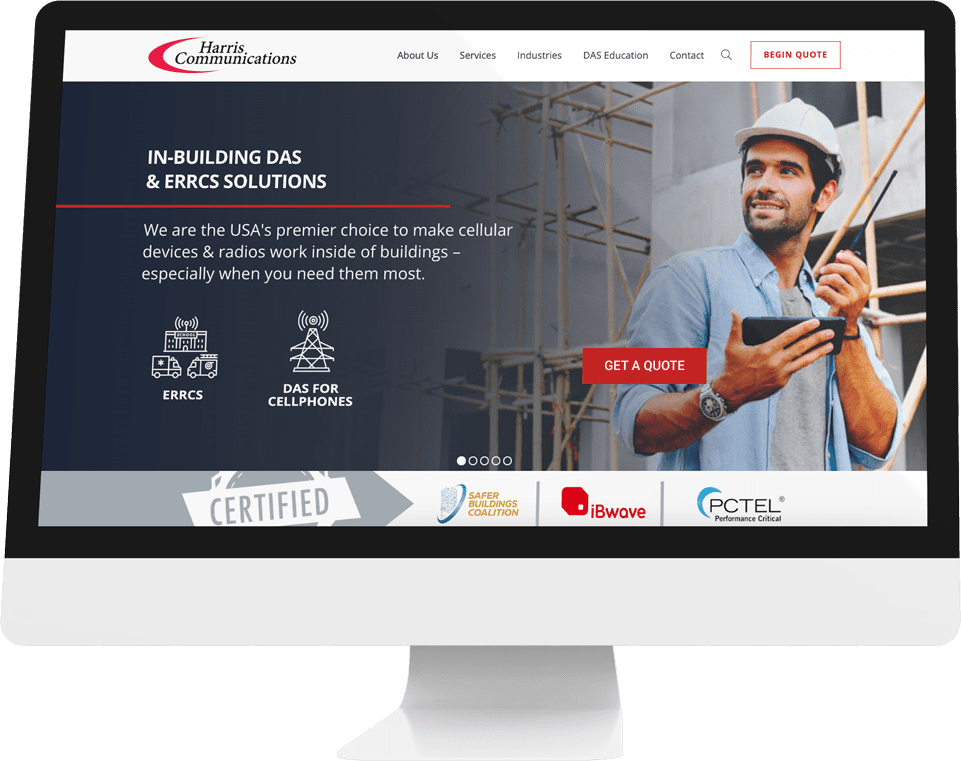 Harris Communications specializes in the design and implementation of distributed antenna systems (DAS). A DAS fixes reception issues in buildings for cell phones and radios. A DAS may serve a single building or an entire campus, ensuring that occupants get strong reception throughout. Some DAS (called ERRCS) specifically boost the ability for first responders to communicate with radios, which can be crucial during an emergency situation.
Harris Communications works with clients across the USA, designing custom solutions for each one. They value transparency and value their clients' time, which makes them a great group of people to work with.
Project Overview
In 2022, Harris Communications approached RevenFlo to build them a new website. While their old site was not entirely outdated, it lacked focus and was missing some key features and pages they wanted as a growing business. We created a custom website for them that would meet their needs with room for even more growth.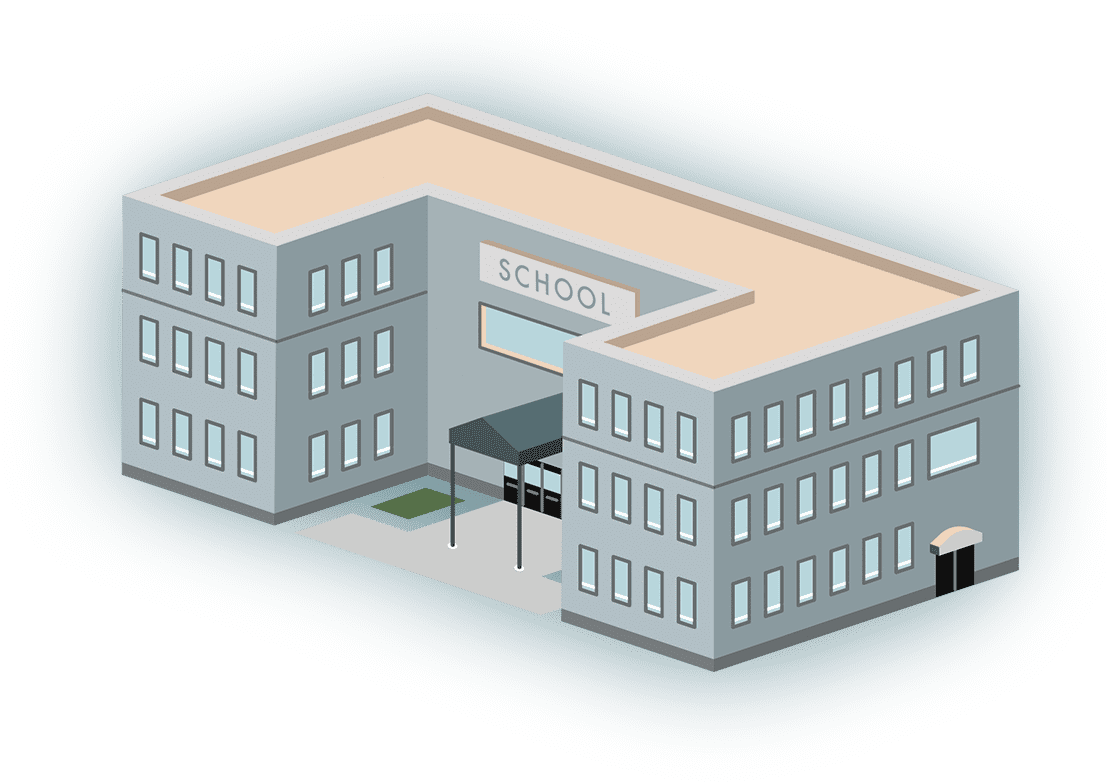 Market Consulting
We worked with Harris Communications to develop a marketing strategy that identified audiences, objectives, budgets, and priorities, while employing best practices in internet marketing and strategic alignment with their business, culture, and values.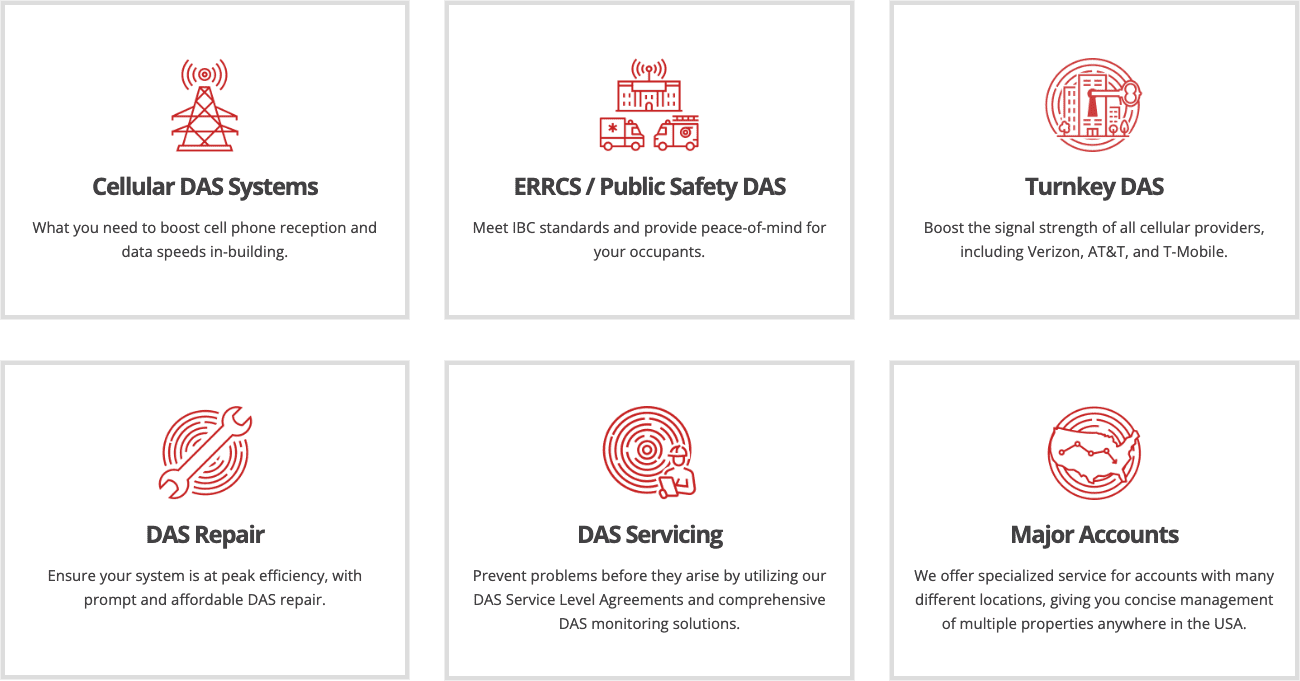 Brand Consultation & Refresh
The next step in the project was brand consultation. We were able to help Harris Communications refine their messaging and better identify their client prospects. Taking time to ensure branding matched what their prospects were looking for improved Harris Communications' market positioning and showed their company in the best light.
When we started working with Harris Communications, they already had a strong set of branding guidelines, but they had not been implemented. RevenFlo used those guidelines to design original illustrations and graphics for the website so visiting clients would see an organized, modern, prosperous company. We also updated their social media branding to ensure those searching for them would be able to find Harris Communications anywhere.
Website Development
We rebuilt Harris' website to be optimized from the ground up. This means strategically optimized and aligned with business goals and opportunities. It means optimized in its brand and graphic design. It means optimized for performance in search.  And it means optimized for web performance and usability. We architected, design, and developed the site. Now, we host and maintain it.
Internet Marketing
We currently manage Harris Communications' online marketing efforts. We provide strategic consultation, overall management, content development, social media management, website publishing, SEO, and Google Adwords management.