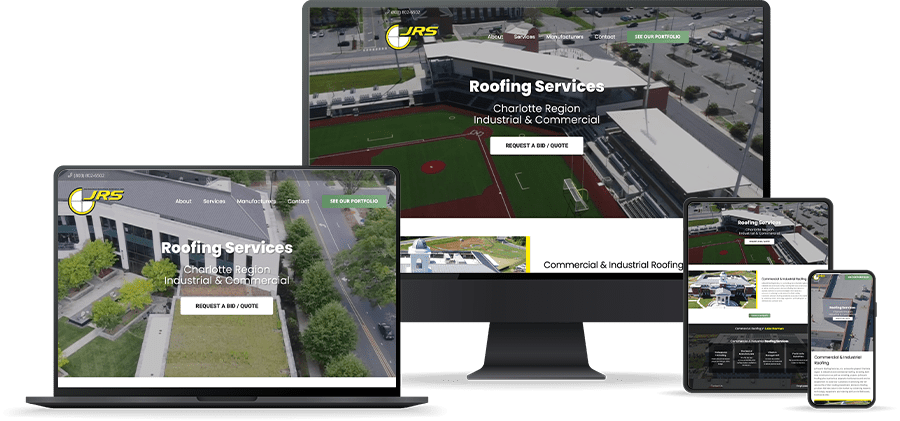 Johnson's Roofing Services, Inc. (JRS) is a roofing contractor that services the greater Charlotte region in industrial and commercial roofing. JRS was founded in 1985 and has lasted so long due to providing excellent value for their clients and maintaining a strong work ethic in everything they do.
The Project
RevenFlo has done a lot of work for JRS over the years, so when they needed a fresh new website, we were their first pick. Their old website had become outdated in the years preceding this project, so JRS knew that they needed an online presence overhaul in order to remain one of the top roofing companies in the greater Charlotte region. This overhaul included creating a new website, producing a video about JRS, and capturing photos and videos of their past projects.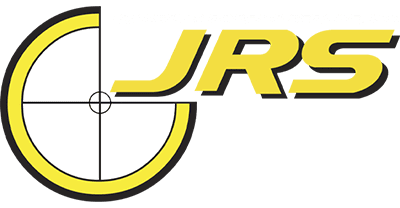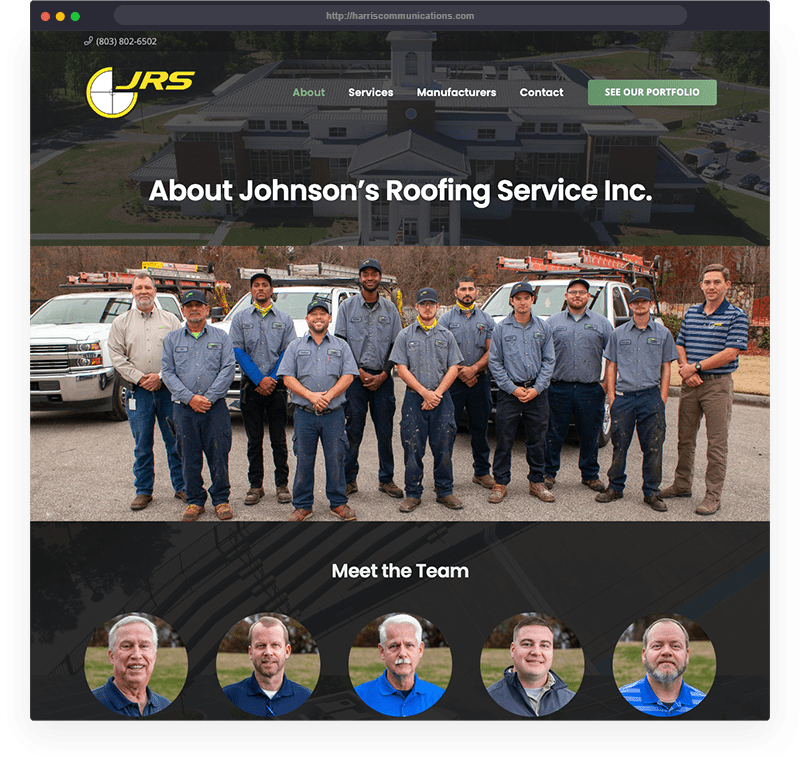 Website Design & Development
When we started this project, the first step was to create a new website architecture that fit the industry and the client's strategic goals. This meant highlighting specific services they provide, providing information about the manufacturers and suppliers they work with, and – most importantly – designing a large portfolio of past projects.
While designing the website's layout and individual pages, we made sure to make everything mobile-friendly. Optimizing a website for mobile traffic is absolutely essential in today's world, as many (if not most) of a website's users are using their phone or tablet when they visit.
"About Us" Video
RevenFlo created an interview-style video with the JRS team to function as an introduction to the company, their services, and their business philosophy. Over the years, we've found videos like this to be extremely effective in conveying a business's message and personality to clients and customers who may have not yet made up their mind about purchasing a product or service.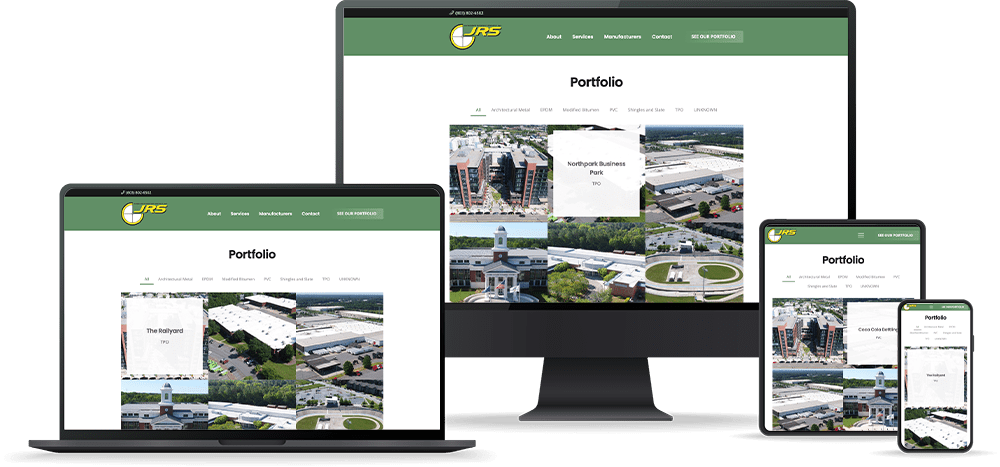 Portfolio
An important element of this project was creating a portfolio where prospective clients can view the work JRS has done for their clients. This portfolio needed to be visually engaging and fun to interact with. As an added bonus, we also added a categorization feature which allows users to sort by the type of material used in the roofing project. Each photo in the portfolio opens into a unique page with multiple photos of the project, which takes this portfolio to the next level.