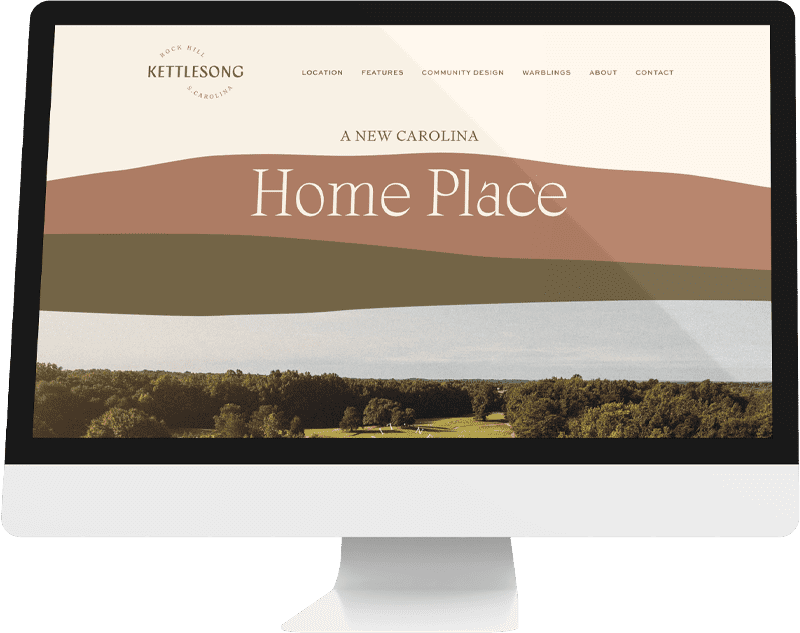 Kettlesong is a concept for a modern, thoughtful development project in southeast Rock Hill designed by Indigo Rush. The folks at Indigo Rush are local residents who want to help guide development in a sustainable direction.
The vision for Kettlesong is a town and country ecosystem with large areas of open natural space, used for recreation and being in nature, coupled with dense town-like areas of neighborhood friendly residential development, mixed with retail, restaurant, parks, trails, and other amenities, including a YMCA and a premier charter school that built their curriculum around being out in nature and in the community.
Our Role
RevenFlo was hired by Indigo Rush as a comprehensive communications, marketing, and PR agency for Kettlesong. We designed strategy, conducted planning, facilitated meetings, managed activity, developed messaging, identified media and network opportunities, managed communications, and were generally available to respond to Indigo Rush's needs as they arose. We also conducted the implementation activity – web design, content development, photography, video production, social media management, and internet advertising management.
Strategy
RevenFlo was brought in, in no small part, to act as a strategic member of the Indigo Rush team. The client trusted our insight into the local community, connections with city and county leadership, and general web marketing know-how. We assisted Indigo Rush in scheduling and facilitating community learning events, where we would invite the affected community and curious residents all across the region to learn more about Kettlesong and the need for thoughtful development in general. Although the clients are local residents themselves, they wanted to make sure they had insight into lifelong residents such as Jason and several of our team members.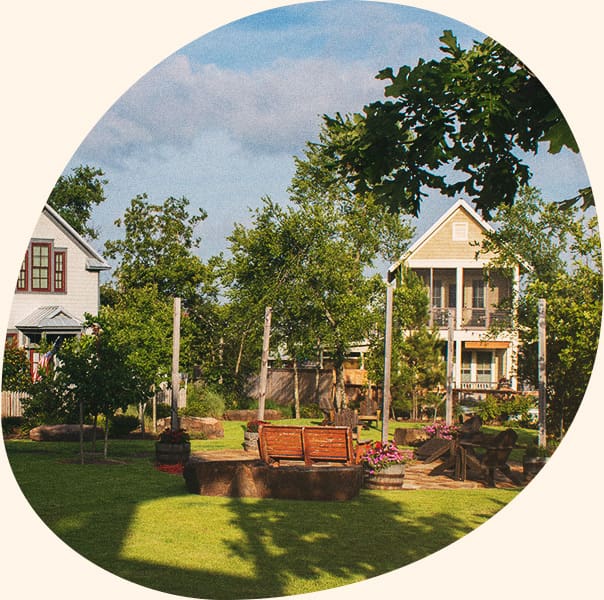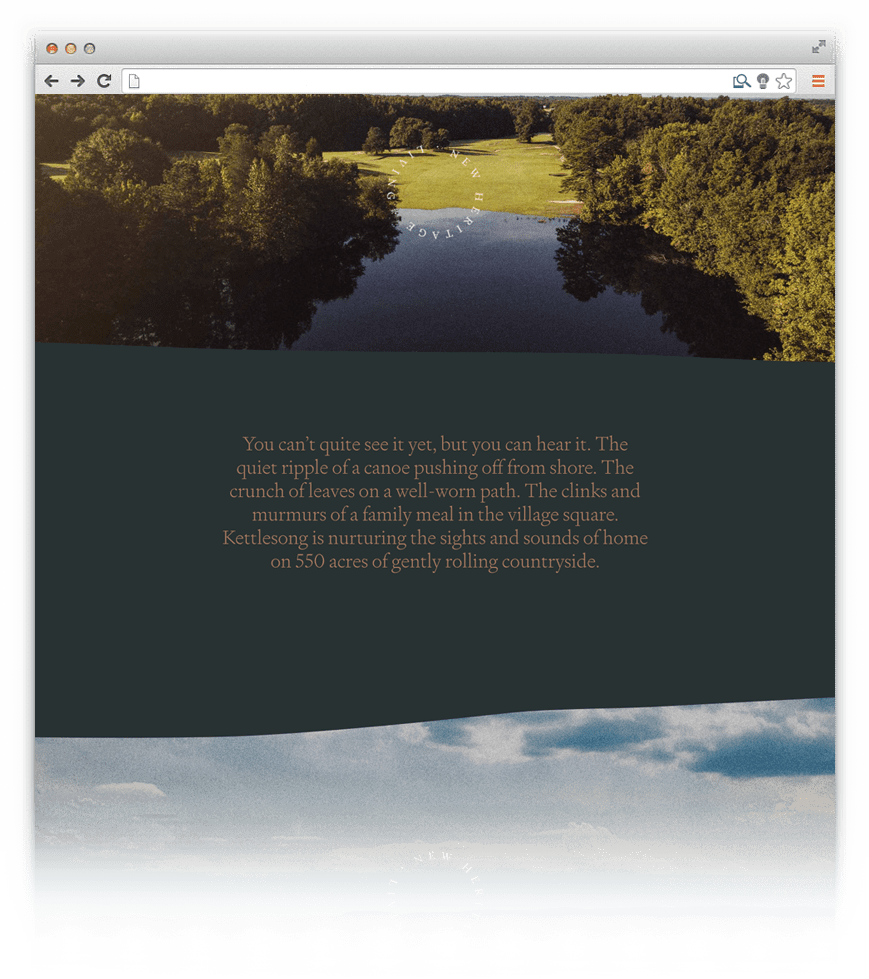 Web Development
In the first phase of this project, changes were often requested to their already professionally-designed website, such as image replacement and textual changes. As we progressed, however, it was clear that the site needed to expand to include additional information and a more robust architecture.
When creating new pages and otherwise adding content to Kettlesong.com, we kept the previously-established design language of the site in mind while looking for opportunities to innovate and iterate, creating an engaging experience for site visitors on every page.
Because the site had such a specific design philosophy, special care was needed to ensure the site was properly optimized. We ensured that site speed was up to par, even with all of the complex visual elements in place. We also optimized the site for mobile traffic so that visitors on any platform would have a similar pleasant experience.
Content Creation
When we started working with Kettlesong, they already had some quality content in the form of edited images, clean logos, and comprehensive PDFs. We expanded their library of content, primarily with a series of videos on each of Kettlesong's "Animating Features" and an overview video about the development.
Kettlesong's animating features are nature, community, learning, walkability, and sustainability, so we created interview-style videos that focus on each of those features. These videos act as an educational tool that site visitors, social media users, and newsletter subscribers can watch to learn the important elements of Kettlesong.
RevenFlo also created a few one-off animated videos about topics related to the development of Kettlesong. These videos explain more complex topics in a way that's easy to understand and digest.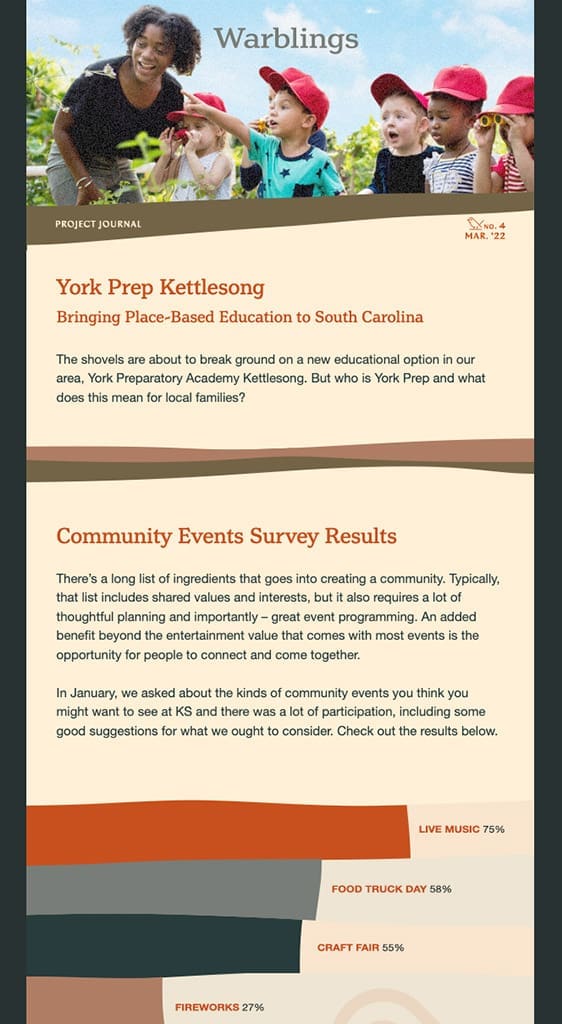 Newsletter
An important part of Kettlesong's marketing strategy was to create a loyal base of supporters in the local community. To nurture this loyalty and educate those who might not have fully bought in, RevenFlo collaborated with Indigo Rush on a number of email marketing campaigns through the Mailchimp platform:
Warblings Newsletter
Drip Campaign
Surveys
The Warblings newsletter was a meticulously-designed email with several defined sections. Its purpose was to share news and updates, educate subscribers on Kettlesong, and introduce readers to the developers.
The Drip Campaign was a 6-part, weekly email journey (to use Mailchimp's terminology) that educated users on Kettlesong's animating features. Each week after subscribing, users would receive another email in the campaign. The objective was for subscribers to know all of the Kettlesong basics by the end of their journey.
The final element of the email marketing campaign was subscriber surveys. These surveys were on light, fun topics and served as a way to engage with the Kettlesong community and learn a bit about them at the same time. These were not scientific surveys by any means, but they were fun to create and track over time.
Social Media
Despite the ever-changing social media landscape, Facebook remains the place people go to learn about what's going on in their neck of the woods. They follow local newspapers, join neighborhood Facebook groups, and start conversations with friends and neighbors on Facebook more so than on other social media platforms.
For this reason, RevenFlo decided to start with a Facebook-only social media strategy for Kettlesong. By focusing on this community-focused platform, Kettlesong could efficiently spread awareness and gain a following. By utilizing a regular posting scheduling and paid advertising, Kettlesong's Facebook following grew from around 40 users to over 2,600 in the course of a single year.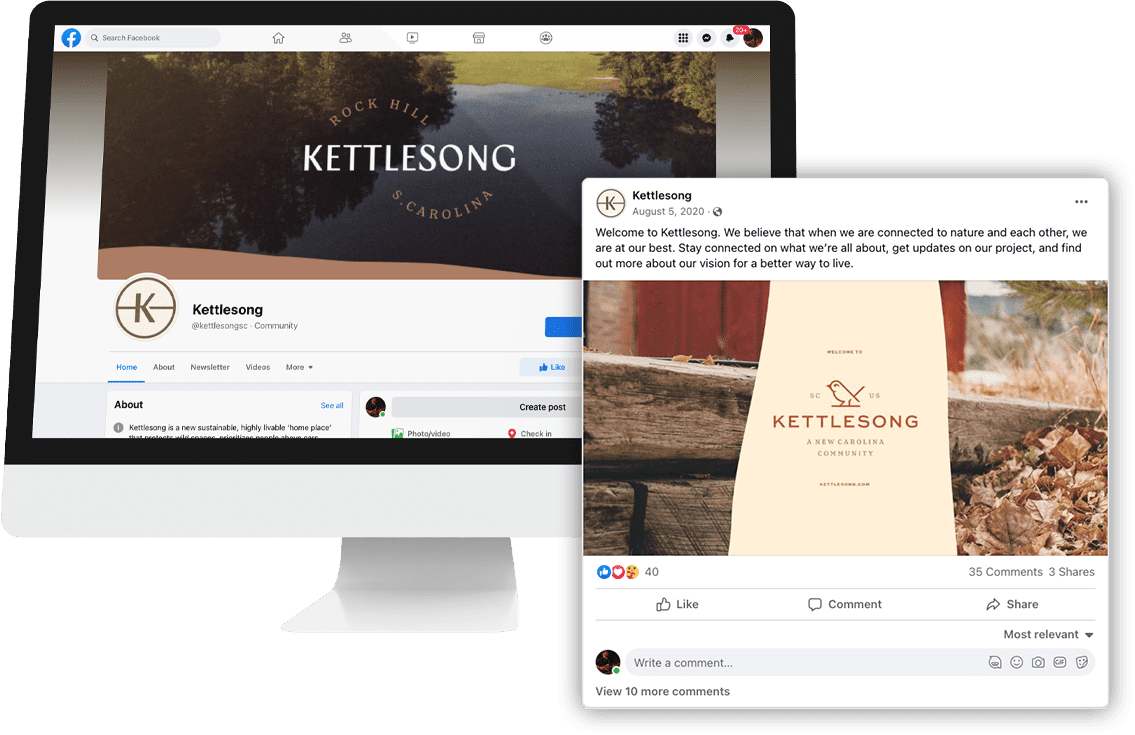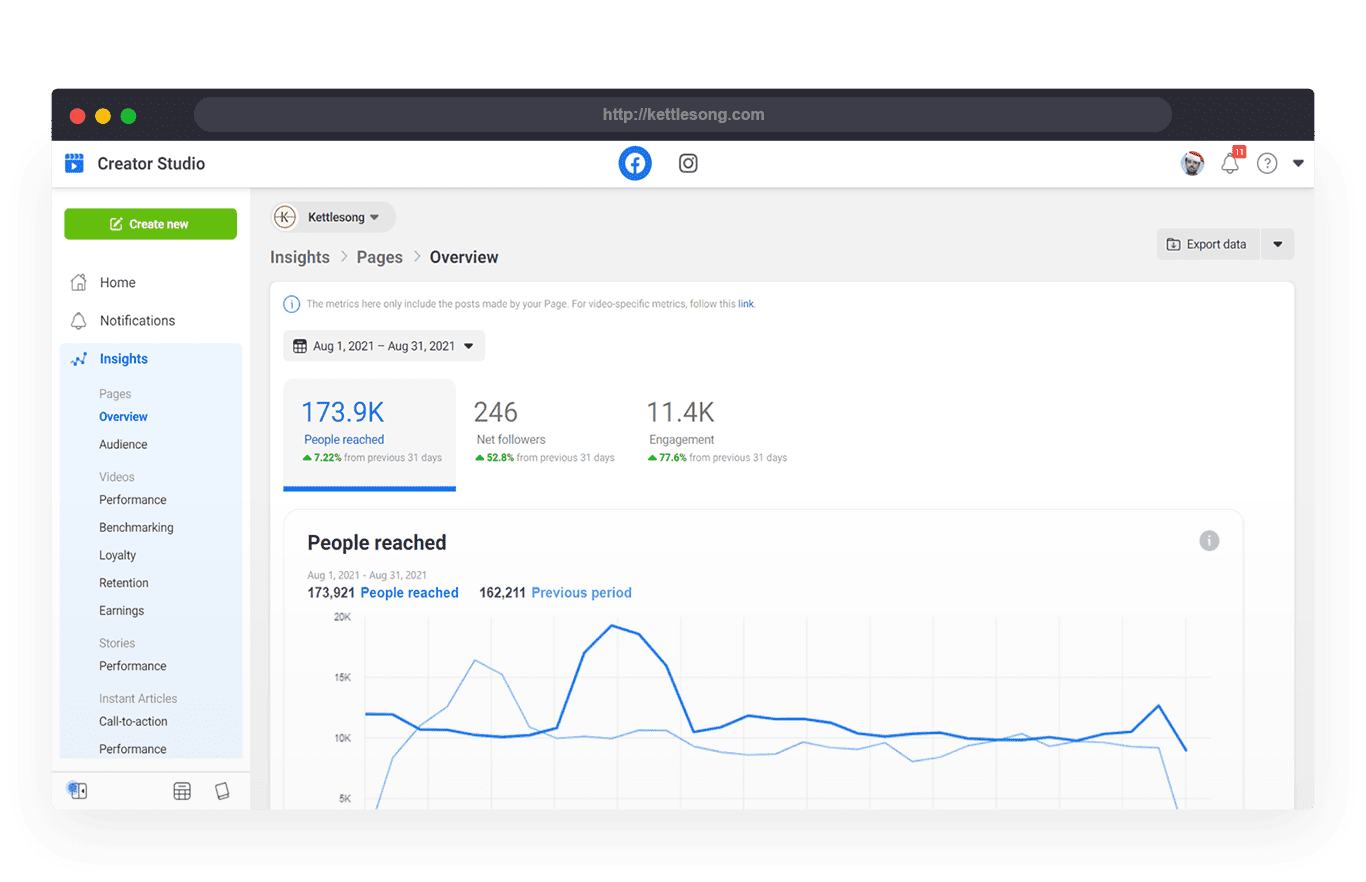 Analytics
As part of our digital marketing campaign, we utilized social media advertising and a newsletter campaign to bring users to the Kettlesong website and educate them on what this project was all about. In order to properly fine tune the messaging, we collected detailed analytics from social media, newsletters, and the website. These analytics were delivered as simple, one page reports that gave an overview of the traffic they were receiving, how well it was received,and any suggestions for improvement.
By collecting and acting on analytics, we were able to keep users engaged in Kettlesong's message and expand our messaging to reach users at different stages of buy-in, from full supporters to curious on-lookers.