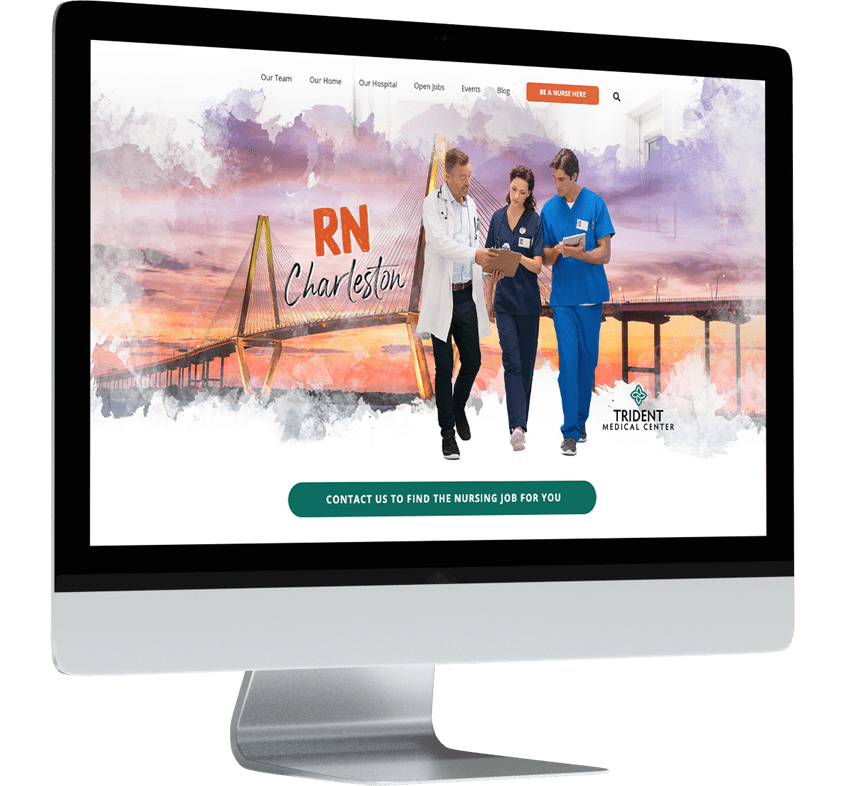 RevenFlo partnered with Trident Medical Center of Charleston and the South Carolina low country region to develop a nurse recruitment pipeline called RN Charleston.
Primary Objective
Our primary objective is to generate contacts from qualified people who are interested in working as a nurse at Trident Medical Center.
Secondary Objective
To develop an online pipeline of candidates that can be managed and grown over time.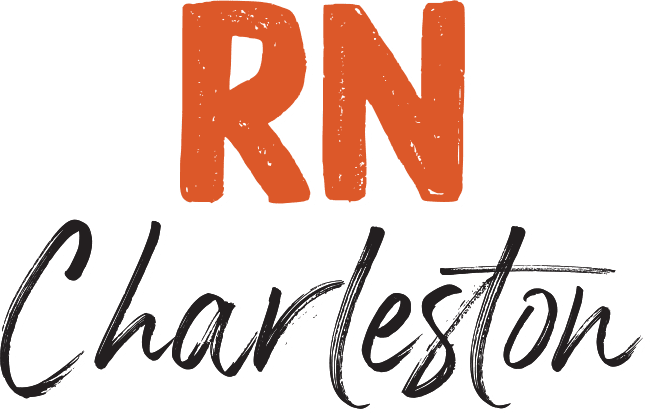 The Brand
We developed a brand based on combining the rewarding and meaningful experience of being a nurse mixed with the fun and exciting life one finds in Charleston, SC.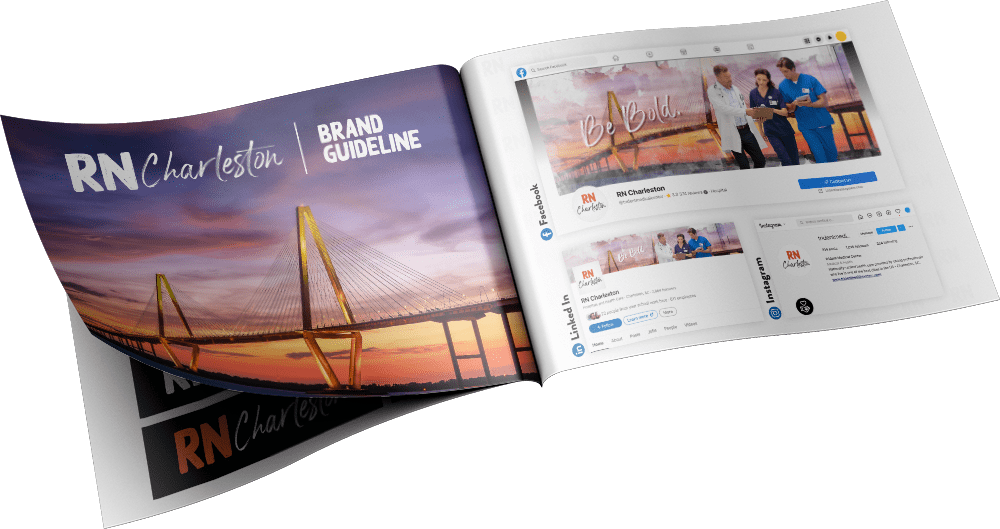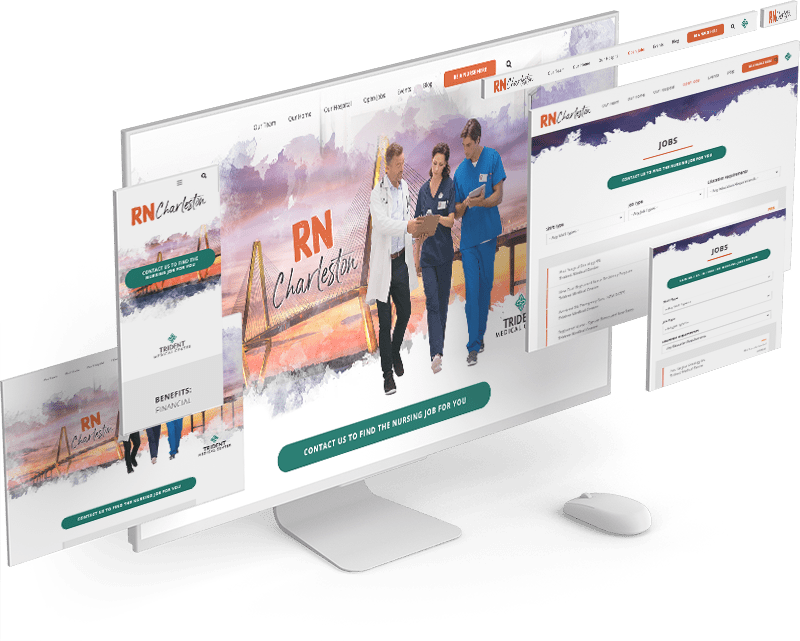 The Website
The website is designed to showcase the benefits of being a nurse at Trident Medical Center. It features content about Charleston, the hospital itself, up-to-date job listings, and events. The user is shown the benefits of being a member of the Trident nursing team and encouraged to apply for open positions.
The Job Listings
On the Open Jobs page, users are presented with open nursing positions at Trident Medical Center. Jobs can be filtered by shift type, job type, and educational requirements, allowing users to browse jobs any way they want. These jobs are kept up-to-date, which means users do not need to open a separate tab to view Trident's job listings on their site.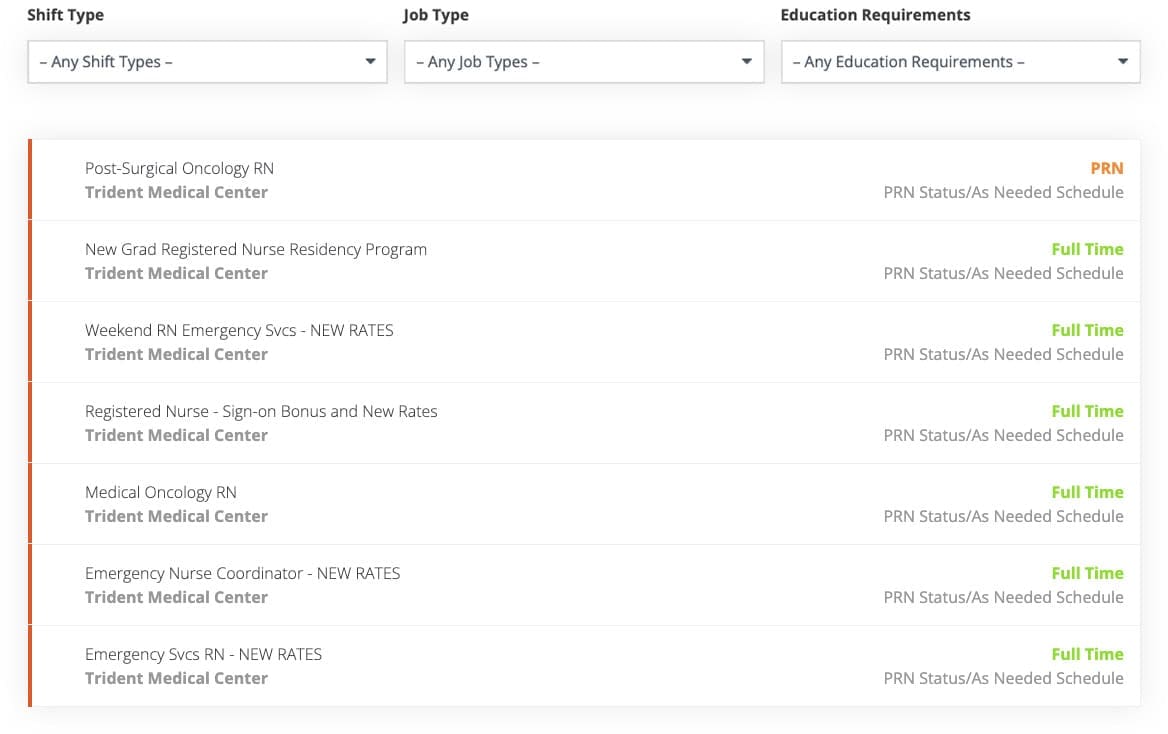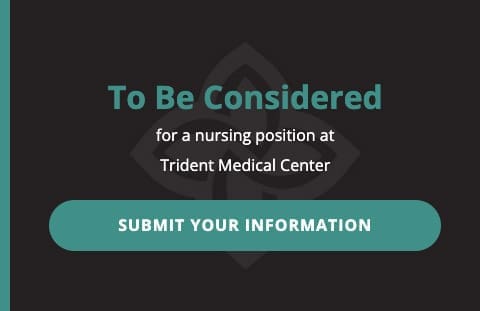 The Conversions
Our primary objective is to generate contacts from interested, qualified people. So, we spend a lot of energy designing and iterating all of the pieces of the marketing funnel to this end. We work to be in front of more qualified people, to engage more of those qualified people, and to inspire more of those engaged to reach out and contact us. We track and report on each layer of the marketing funnel.
Social Media Marketing Strategy
As well as designing, developing, and managing the website, we are managing an ongoing social media marketing initiative for RN Charleston in South Carolina and beyond. We are currently utilizing Facebook, Instagram, TikTok, and YouTube. We are continuing to create content, conduct posting, and manage advertising, as well as to provide analytics reporting and strategic counsel.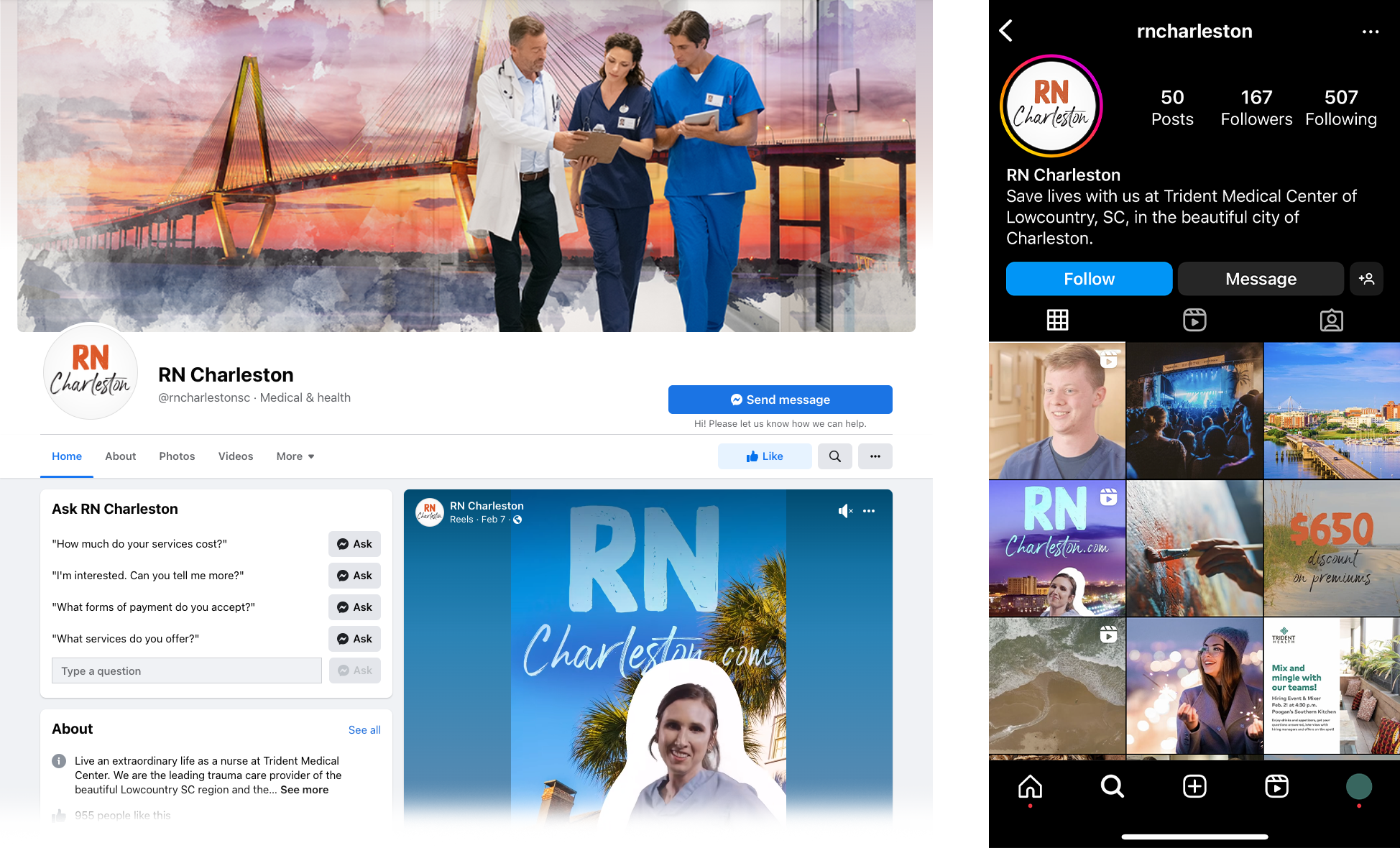 Multimedia
We are crafting custom images and videos for RN Charleston. All of this multimedia content is designed to showcase the fulfilling life of Trident nurses and the beauty of Charleston, SC. Among the videos being created are short, vertical videos formatted for TikTok, Instagram, and YouTube.
Writing
We are writing and publishing blog posts on topics relevant to nurses and Charleston residents. By incorporating carefully-chosen keywords, we are able to continually build a "long tail" of SEO-driven content that leads users to RNCharleston.com.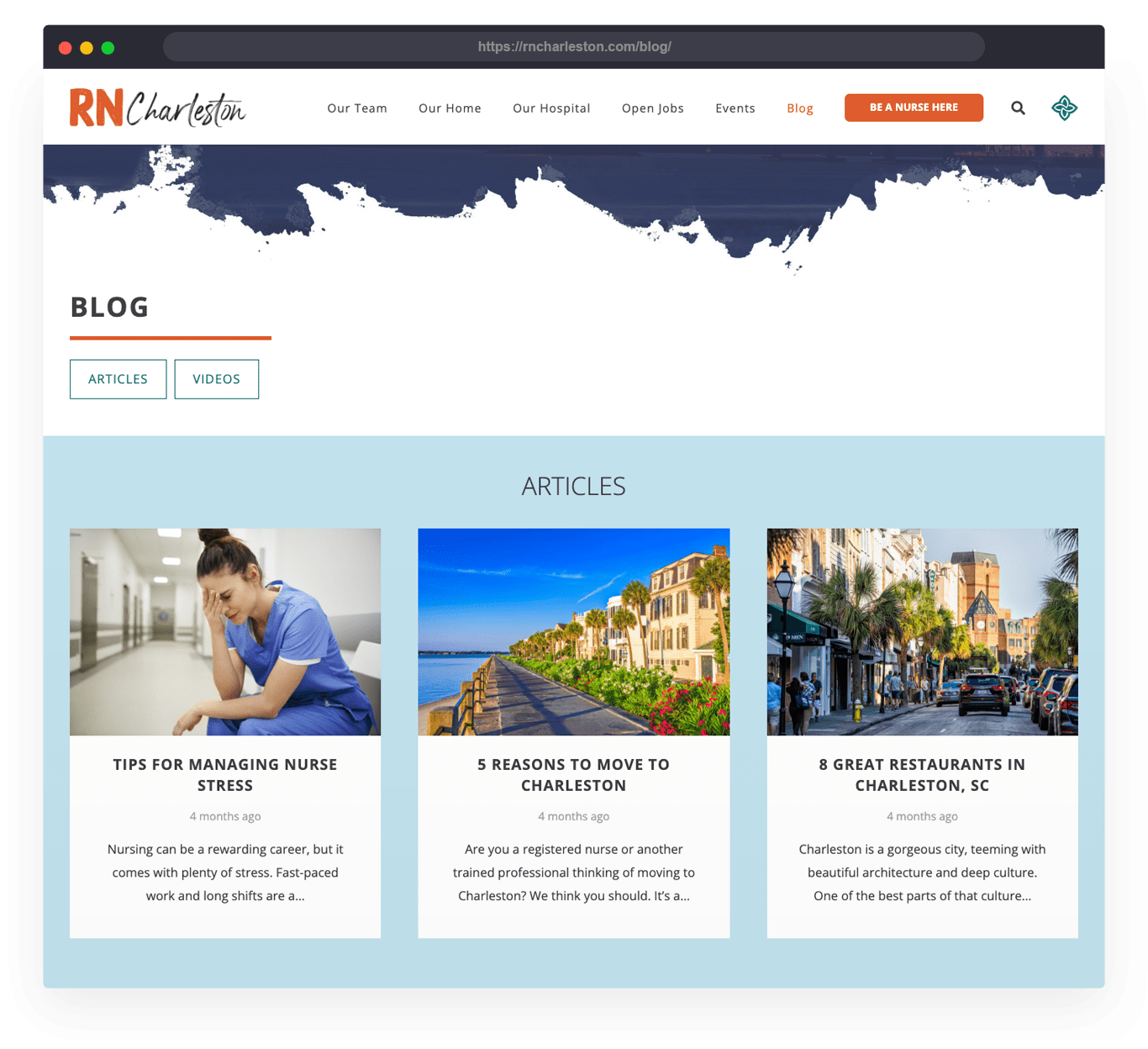 Social Advertising
RevenFlo is managing ongoing social media advertising for RN Charleston. These ads are built around the objectives of growing social media audiences and spreading overall awareness of the nursing opportunities available at Trident. We are utilizing advertising tools on Facebook, Instagram, and TikTok, showing RN Charleston's content to hundreds of thousands of individuals around the country.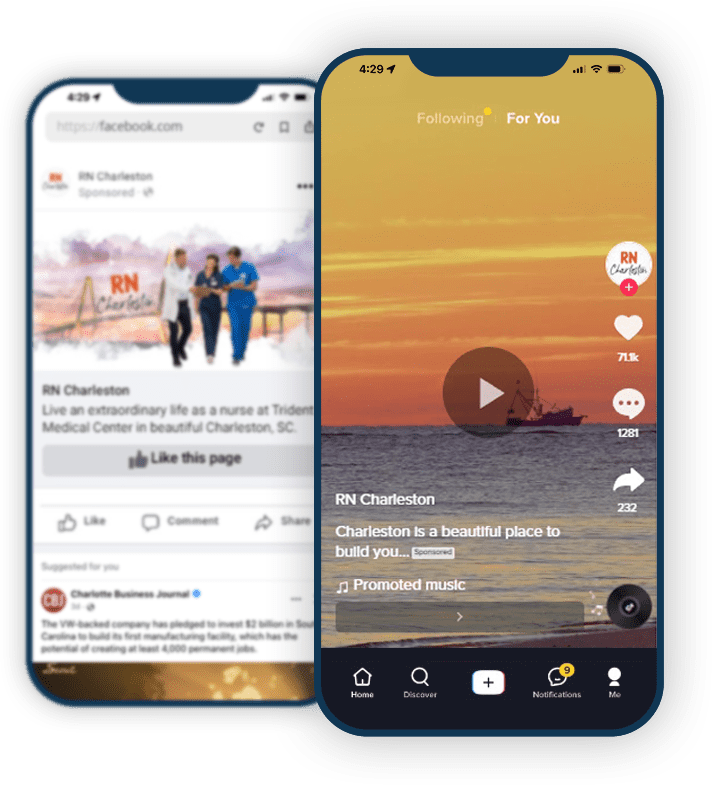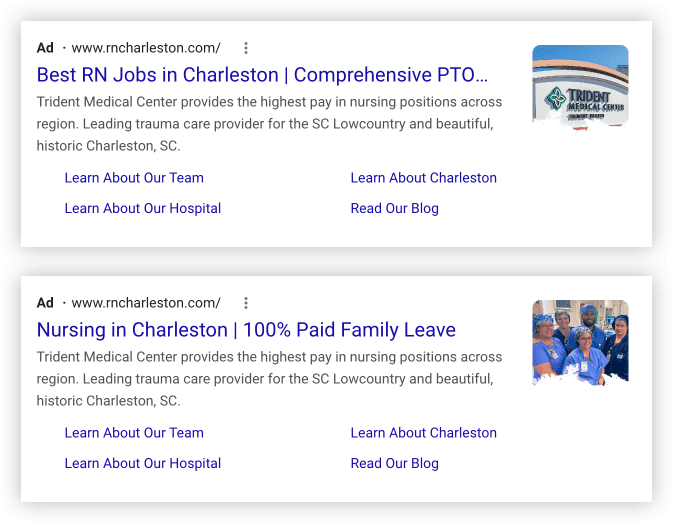 Search Advertising
We are also managing advertising in Google that activates when people search for words or phrases relevant to RN Charleston. By utilizing Google Adwords, we are able to show RNCharleston.com to users who are already looking for what we are offering: nursing jobs in Charleston, SC.
Summary
RN Charleston is a refreshingly fresh hiring initiative that goes further than just telling its audience that jobs are available. It tells a story and allows users to imagine themselves living the life of a Trident nurse, showcasing the lifestyle that comes with pursuing a rewarding career in a beautiful city.