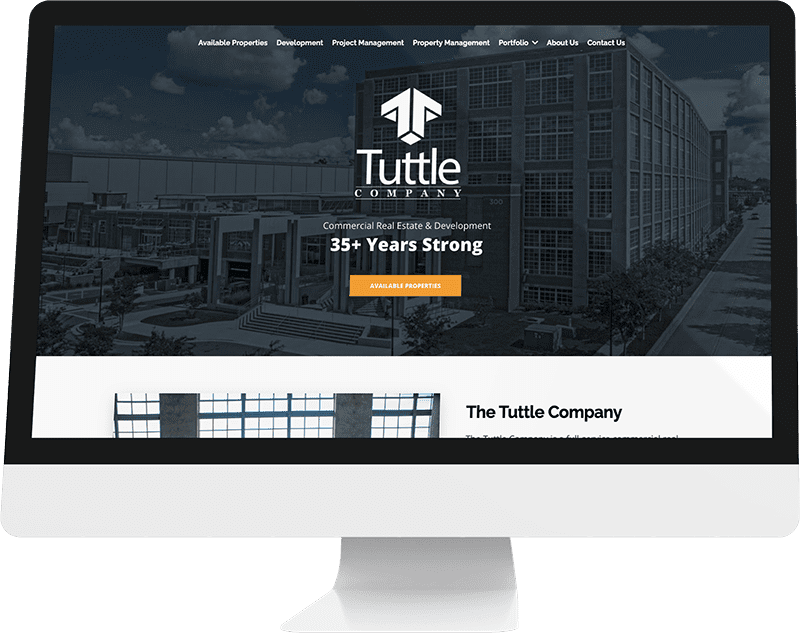 When it comes to commercial real estate, The Tuttle Company is one of the biggest names in the area. Serving York, Chester, and Lancaster counties in South Carolina as well as Mecklenberg county in North Carolina, Tuttle is a full-service real estate and development firm with over 35 years of history. They work in commercial brokerage, development, project management, property managing, and consulting, with a proven track record of success.
Tuttle brought in RevenFlo in 2021 to design, develop, and launch a new website. In building this website, we strategically crafted new architecture, content, and photography in a well-designed, easy-to-use, modern, professional, and highly visually compelling website.
The People of Tuttle
We found it vital that potential clients and customers could get to know the staff of Tuttle while scrolling through the website. So, in order to show off the Tuttle Team, we created individual bio pages for each staff member. These pages include contact info, a bio about that staff member, and any relevant accomplishments.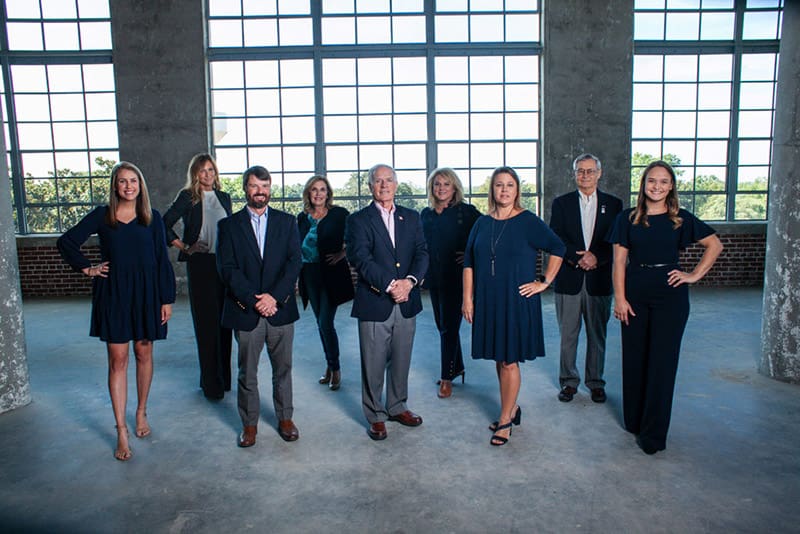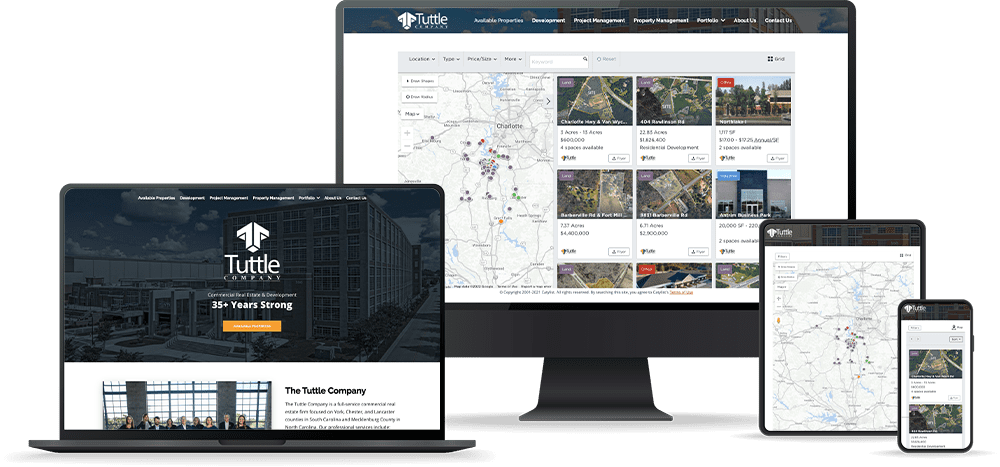 Plugin Integration
We seamlessly integrated the Catalyst plugin Tuttle uses for property listings on their "Available Properties" page. This powerful plugin allows users to sort properties by different criteria and automatically pulls from Tuttle's database. Because of this, it was vital that we include it in the new website.
Property Portfolio
For showing off properties, we created a visually stimulating, interactive portfolio that users can scroll or swipe through. These portfolio entries include blueprints, renderings, and photos of completed properties.

Continued Services
RevenFlo continues to provide for Tuttle. These services include proactive website hosting and management solutions, as well as a ready web team for any tasks ranging from strategic to design to development to videography and content creation.