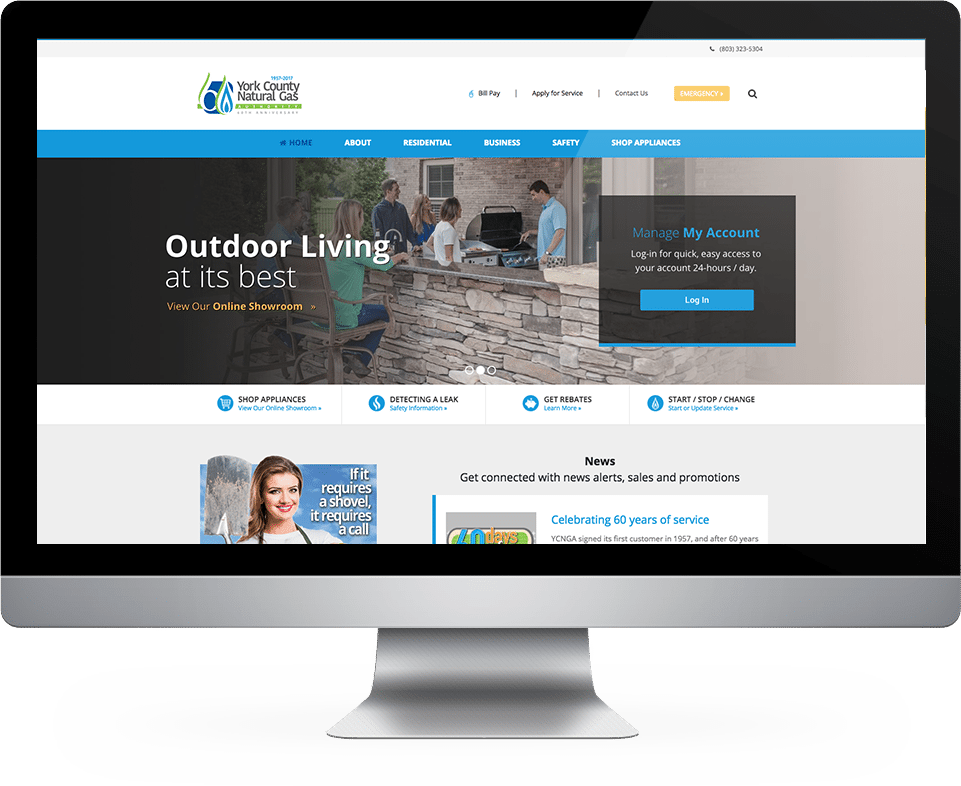 York County Natural Gas Authority
In late 2016, York County Natural Gas Authority approached RevenFlo for a new website. YCNGA is an institution in the Rock Hill community, so we were thrilled to have the opportunity.

Purpose
We began discussing the purpose of the project and what YCNGA wanted to achieve with a new website. To start, like most of our clients, they wanted an updated website. After years of the same design, it can simply feel like time to change. The design, photos, architecture, and branding all needed to be updated and consistent, and the site needed to be made mobile-responsive. They also needed to have a smooth transition. That meant making sure the new website could integrate with their current systems and that YCNGA staff could gain the ability to manage the site themselves, making changes as needed. A little unique to this website was the need for an online store. YCNGA has an online showroom that previously included a phone number for interested customers to call, and they wanted to make that system better.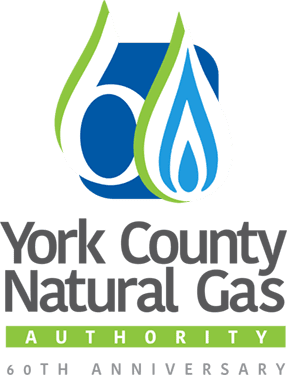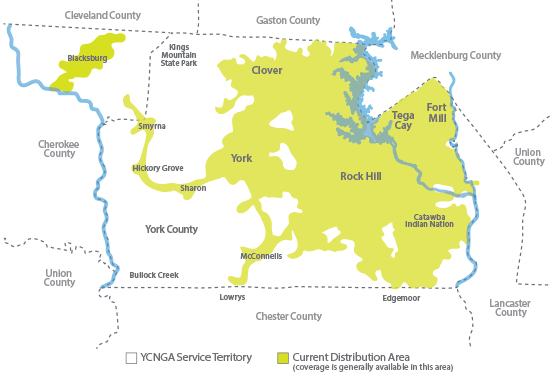 About the Organization
The South Carolina General Assembly created YCNGA in 1954 as a not-for-profit corporation. Today they serve over 63,000 customers in their service area, which includes Rock Hill, York, Clover, Fort Mill, Tega Cay, River Hills, Smyrna, McConnells, Sharon, Hickory Grove, and Blacksburg. Their mission is to "provide for the safe and reliable distribution of natural gas throughout our service territory in accordance with our enabling legislation, while striving for excellence in customer, community and employee relationships."
Development
YCNGA.com was developed in WordPress, and we implemented ecommerce functionality as well. We created a new architecture for their online store and imported all product information. Each product has a customized form customers can fill out if they are interested in a particular product, which is then delivered to the YCNGA sales team. There were also custom pop-up forms to sign up for any of YCNGA's newsletters.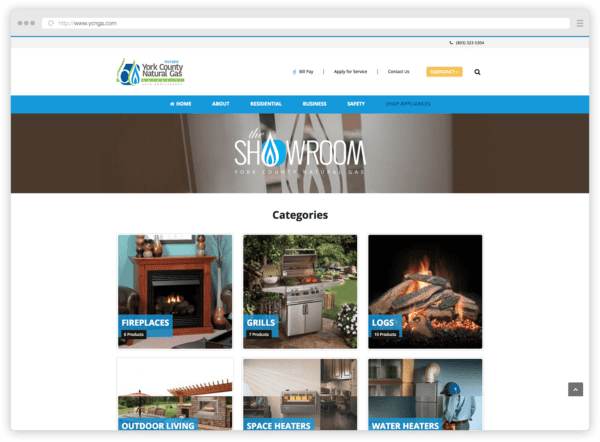 Photography & Photo Design
Our Multimedia team had several on-site photo shoots, which included product photos, lifestyle photos, and photos in and around the YCNGA offices. In addition to our own photography, we retouched and reformatted all the existing images we were bringing over from the old website.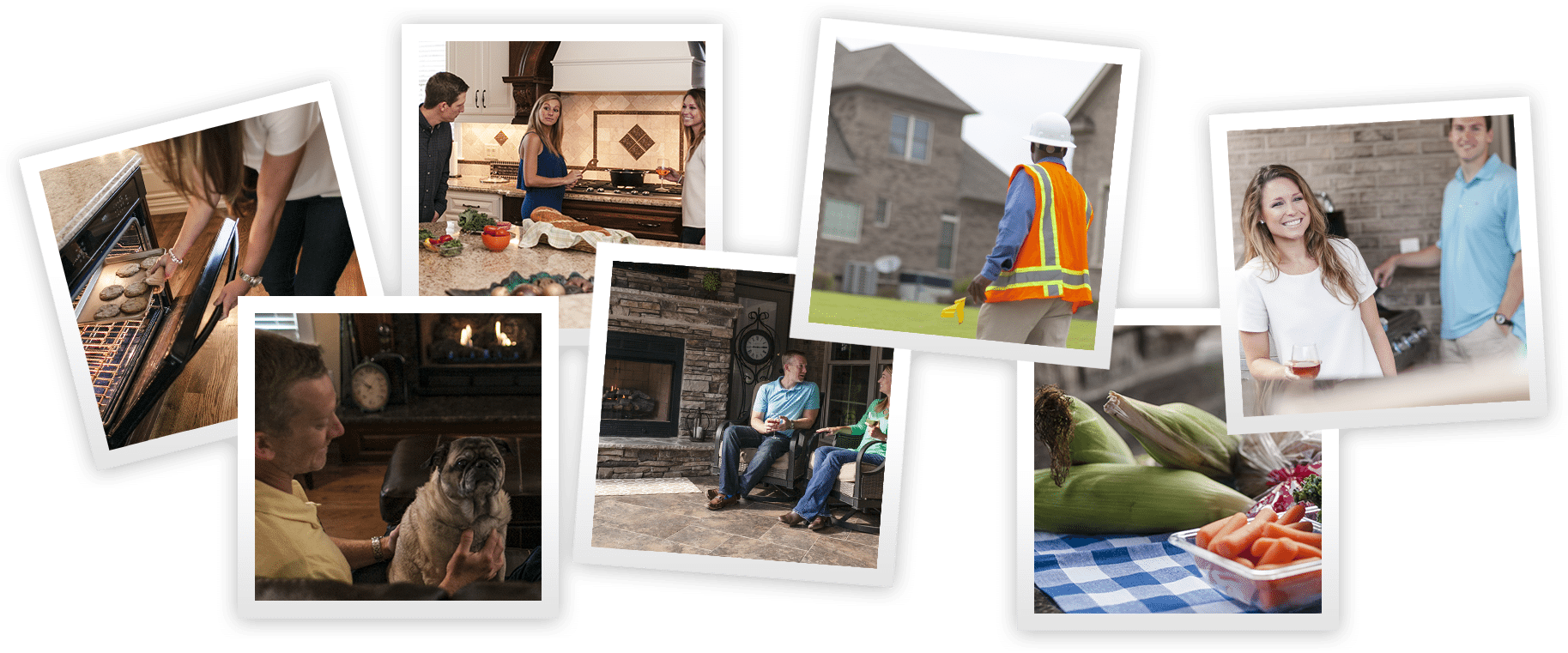 Graphic Design
Our graphic designers implemented site-wide thematic graphic elements, as well as a number of complex menus. Due to the size of the website and the number of different focus areas, it was necessary to create several main and sub menus that needed to change with each area of the site.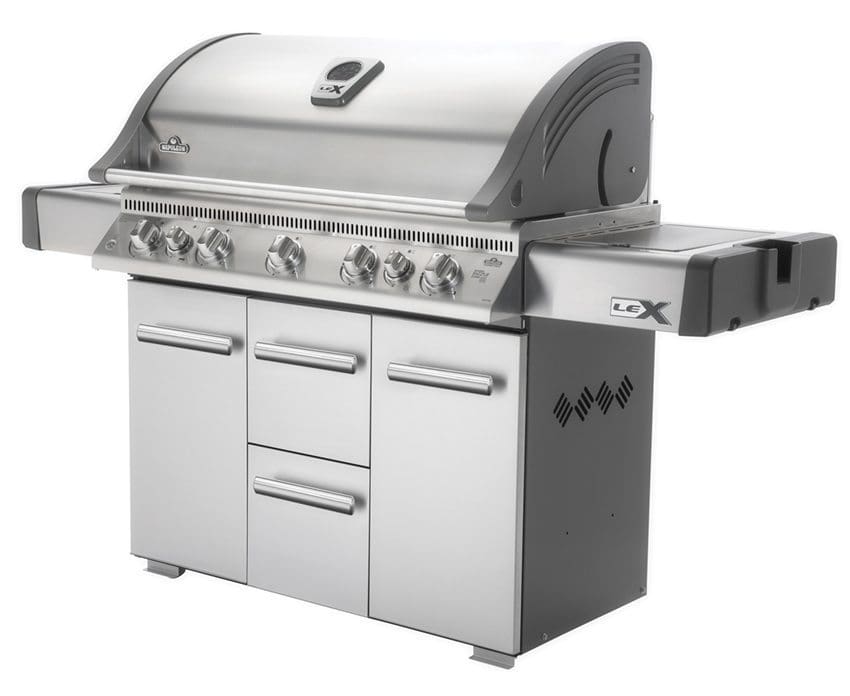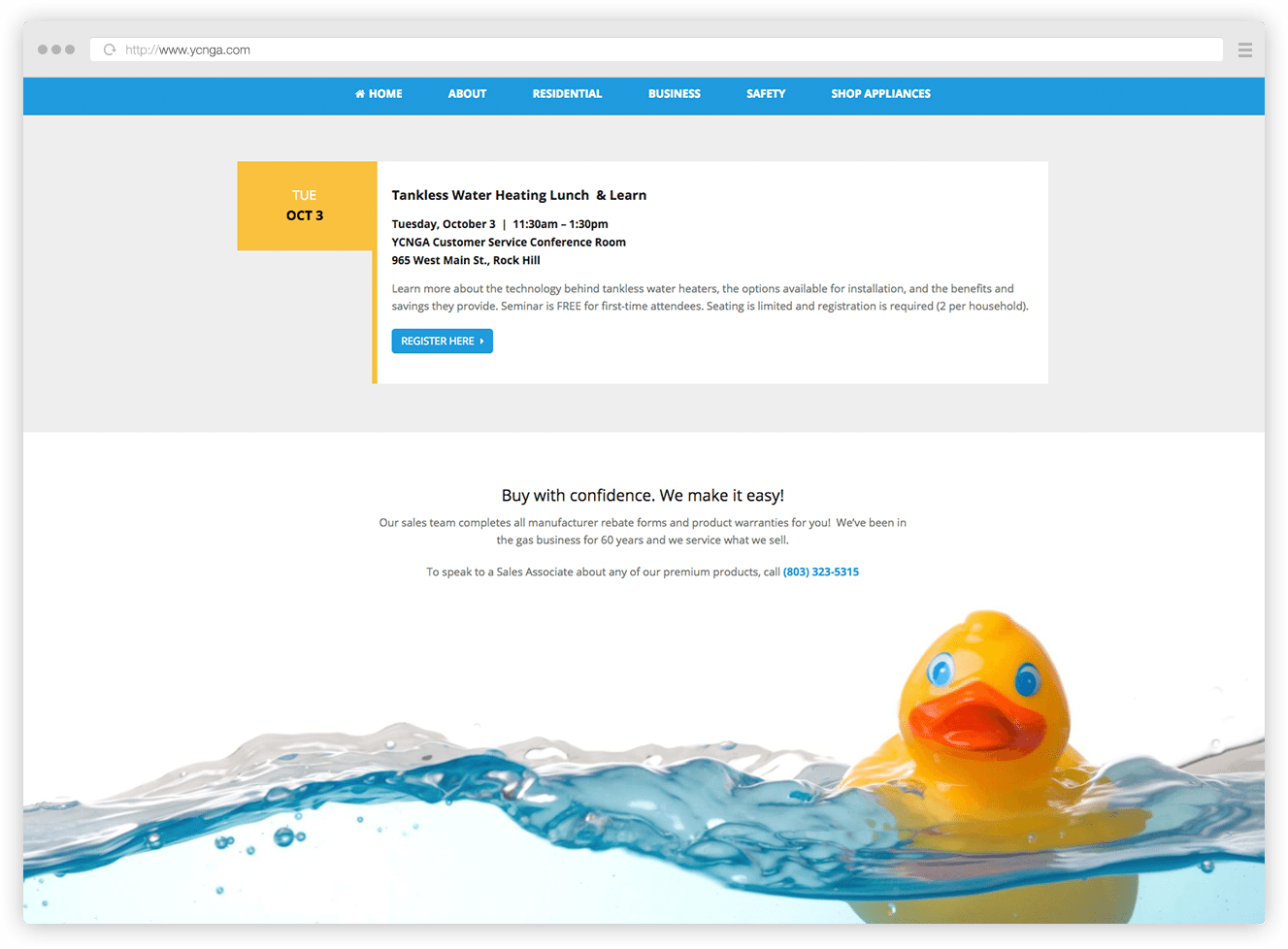 Content Design
Most of the content was imported from the old website, but we worked to organize, modularize, and lay out the content in a way that was both aesthetically pleasing and easy to read. To do this we incorporated several interactive elements, including drop-downs, anchor links, and pop-ups.
Hosting & Maintenance
With many clients, we host the websites on our servers, but we knew that wasn't the case for YCNGA. Therefore, we needed to work extensively with their IT department to deliver the site. For them, Dropbox was the easiest method, so that was the method we used. We sent their team the WordPress requirements, and he created a virtual server to run the site. They were able to set things up exactly how they wanted. We will be providing continuing maintenance and updates on the site, as well as unlimited training as a part of our Website Maintenance Program.