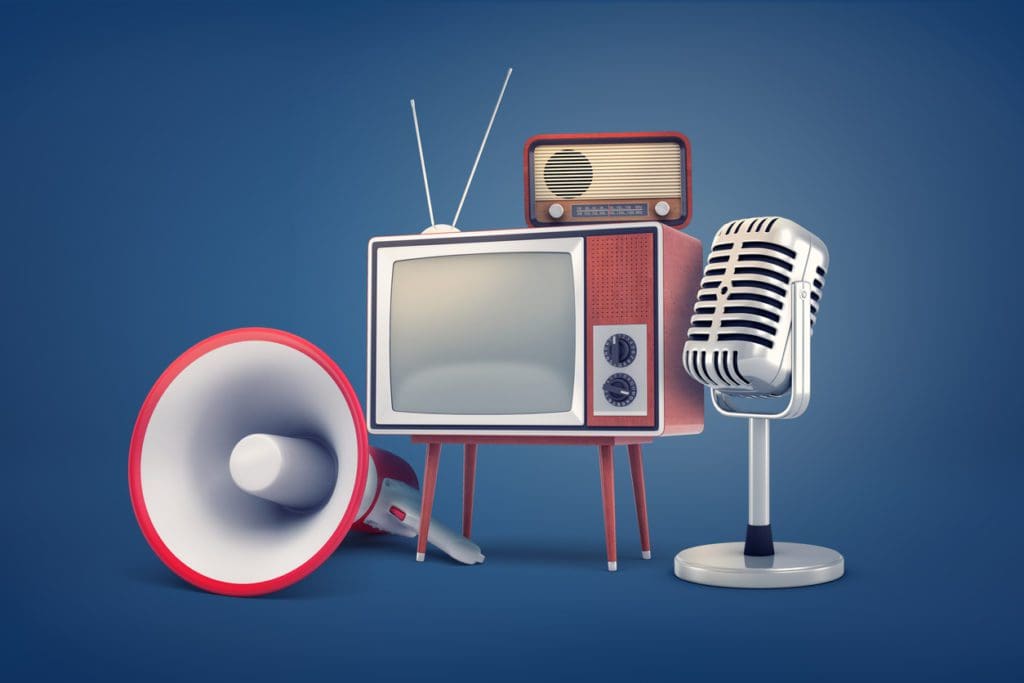 Sonic branding, also known as audio branding, is a lesser-known (and often undervalued) sibling of visual branding. Sonic branding is comprised of the strategic use of sound elements to communicate brand identity to the consumer. To put it into simpler terms: your logo conveys your brand's visual language while your sonic brand conveys auditory language. Sonic branding is creating sounds that people immediately recognize as belonging to your brand.
"If this concept of sonic branding is so important, there must be tons of examples," you may be asking. Good news: we've compiled just a few of the countless examples of fantastic sonic branding over the years. You will probably recognize a few of them and may not have even realized they were intentional sonic brands.
Sonic Branding – Songs
Some brands have full songs for their commercials, spots, and web videos. These songs often have changing dynamics and tempos that bring out desired emotions a brand wants to convey.
Home Depot
Home Depot has developed an instantly recognizable sonic brand in their song "Let's Do This", AKA "The Home Depot Beat". Despite premiering in 2013 as filler music for their ads, it became a viral hit in 2019 when TikTok users started using the funky, industrial tune to soundtrack their videos. The song builds from low synth, sparse drums, and guitar accents into a dance beat you could imagine in a dark nightclub in just one minute. Part of this song's universality is the fact that it's the kind of tune that could be loved by anyone, blending moods and genres (and being surprisingly danceable).
The Olympics
If you think of the Olympics, the pounding timpani and the triumphant horns probably come to mind immediately. The iconic Olympics theme (a song called "Bugler's Dream") was written by French-American composer Leo Arnaud in 1958. From 1968 to 1984, ABC used "Bugler's Dream" as the official theme for the Olympic Games. In 1984, NBC acquired the rights to the Olympics and commissioned John Williams to compose "Olympic Fanfare and Theme" among other songs for the 1984 Summer Olympic Games in Los Angeles. They kept Arnaud's theme as the opening to the new John Williams theme, and it has remained a staple of the games ever since.
Sonic Branding – Jingles
While some opt for full songs, other brands like to keep things a bit more snappy and choose a shorter musical motif for their advertisements. Jingles can convey a brand image in seconds, with the most effective ones worming their way into your brain whether you like it or not.
McDonald's
If you've existed for the past 20 years, you've definitely heard McDonalds' famous "Ba da ba ba baaa, I'm lovin' it." jingle. This jingle has been a staple of the fast food giant's advertising since 2003, which makes it their longest-running marketing campaign ever. This simple tune isn't especially clever or inventive; it's just a simple tune that they've repeated over and over for nearly two decades. They change up the arrangement frequently, but the basics of McDonald's' jingle remains the same.
State Farm
"Like a good neighbor, State Farm is there." That simple phrase has been a part of State Farm's outward facing image since 1971. You read that correctly: they've been using the same slogan for over 50 years. The phrase works with or without the music, but the music behind it is what makes it such an earworm. This piece of sonic branding must be working if they've kept it around so long!
J.G. Wentworth
We'd be remiss not to mention one of the most iconic jingles of the 21st century, J.G. Wentworth's "877-CASH-NOW". This earworm of a tune, based on 19th-centry opera, gets the message right into your skull: get your cash by calling this phone number! This company has gone on to do many other successful viral marketing campaigns, but this is probably their most iconic.
Sonic Branding – Voice
The final category of sonic branding is voice branding. There are brands that choose to convey a brand image with a quickly-recognizable voice. I don't mean a "brand voice" or some other type of marketing concept here; I'm talking about a literal human voice. Having the same person narrating all of your advertising material creates a space of comfort and trust that can be hugely valuable.
Arby's
In 2014, Arby's was expanding its menu and wanted the world to know, so they updated their slogan to: "We have the meats." On its own, this slogan doesn't do much for you, but paired with an iconic voice like that of Ving Rhames? Unforgettable. The booming delivery from this Golden Globe-winning actor is perfect and immediately makes the brand stand out. You can probably hear his voice in your head right now.
Lincoln
Also in 2014, Lincoln was fresh off a record-low sales year. They needed something to catch public attention and Matthew McConaughey was fresh off of Dallas Buyers Club and True Detective season 1. They decided to recruit the Oscar-winning actor as the voice of Lincoln Motor Company, and his unique voice became synonymous with the brand. His musings captured the imagination of America (with an SNL skit parodying them). According to Lincoln's global director Matt Vandyke, the McConaughey campaign drove more traffic to dealers and tripled their website traffic.
Pizza Hut
In 2003, Pizza Hut was shifting to a new family-focused brand positioning and wanted to debut it in a big way. They decided to hire Queen Latifah at the height of her career to be the new voice of their family-focused campaign. She provided a confident, friendly voice to tell the world about Pizza Hut's new Dippin' Strips, the NFL Deal, their limited-time Free DVD promotion, and more. Her voice brought life back to the brand and helped them remain a staple of the fast-food pizza market for years to come. And hey, who wouldn't want a free DVD with their pizza?
Why is Sonic Branding So Powerful?
No matter what form it takes, a sonic brand creates an immediately recognizable sound that potential customers link to your product or service. There is immeasurable value in creating a sonic brand, whether it be a song, jingle, or voice. The value of a sonic brand can increase the longer you use it, as repetition links that sound even closer to your brand . The only danger in sonic branding is that brand becoming annoying or grating to the consumer. A powerful sonic brand can work powerfully against you if the public doesn't like it!
RevenFlo Can Help With Sonic Branding
RevenFlo utilizes a full recording studio, and just about every member of the team is a musician in some capacity. We are passionate about audio and creating a strong sonic brand for every client, whether it is specifically requested or not. We can write a song, compose a jingle, or anything in-between. And if it's a unique voice you need for your advertising, we can find and recruit talent on your behalf, making the experience as simple for you as possible. Contact us to talk about how we can help with your sonic branding.