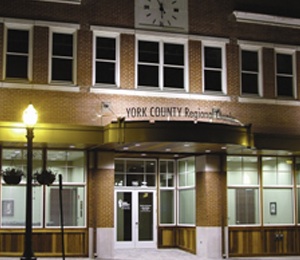 The Single Most Important Thing to Know about Internet Marketing was at the top of Beef O'Bradys early morning menu for York County Regional Chamber's Small Business Breakfast Seminar in Baxter of Fort Mill. Internet speaker, Jason Broadwater, founder and president of RevenFlo Web Team, presented his top ten list for effective Web Marketing. Chamber members were excellent participants asking valuable questions concerning the best use of social media, blogging, and the problem with duplicate content.
The problem with duplicate Internet content is its negative impact on business rankings in search; preventing listings from appearing on page one. Successful Internet marketing, as Broadwater explained, makes simultaneous use of a variety of powerful mechanisms such as websites, search engine optimization, email marketing, social media and blogging. Each one of these mechanisms, also known as tactics or platforms, hit or miss their greatest potential through the use of content marketing. Content marketing is the activity of creating fresh, meaningful content that your prospective audience is interested to engage with and compelled to action by. In other words, in the world of Internet Marketing, content is king! To be king—appearing on page one in search preferable at the top—Web Marketing must contain new content, authentic content, and optimized content.
As a frequent Internet speaker, Jason Broadwater was honored to have York County Regional Chamber of Commerce as his audience and thanks them for their attention and insightful questions. Understanding the importance of web content as the single most important aspect to Internet Marketing is a topic Jason continues to impart with great passion.