Digital Workforce Solutions
RevenFlo designs, implements, and manages custom digital web properties and supporting digital marketing initiatives that serve workforce development objectives.
RevenFlo works with workforce-concerned stakeholders, including technical colleges, school districts, governmental organizations, and public-private partnerships. Our workforce projects vary in their specific objectives, such as increasing course registrations for a technical college or growing the number of qualified job applications submitted to local employers. Each project is unique to the participants, as well as to the identified challenges and opportunities of a particular community.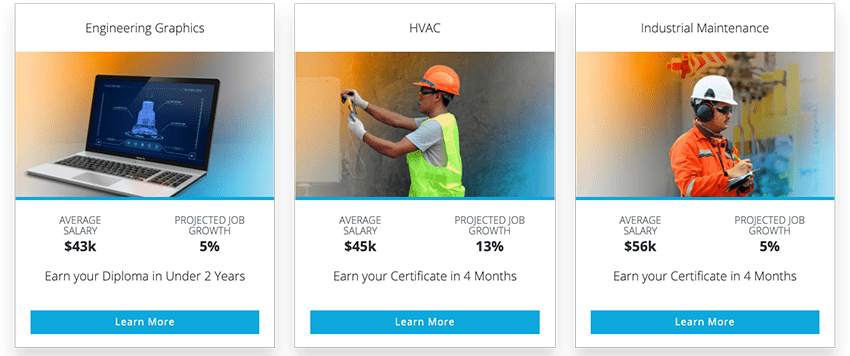 Digital Marketing Funnel
RevenFlo designs, implements, and manages funnel-style digital marketing initiatives in workforce development. Creating a digital marketing funnel is about designing your overall web presence and online marketing efforts to work in concert to generate specific conversions.
For example, if you want more people enrolled in workforce training in your community, then a conversion could be defined as anytime a prospective student registers (or submits their contact to register) for a course at the local technical college. With that action determined as the conversion, we would then create a website and a supporting marketing initiative accordingly, all designed to not only increase conversions, but to create the infrastructure for continued, predictable, and measurable success on the web.
Awareness
Internet advertising and social media presence & campaigns
Engagement
Likes, follows, shares, comments, conversations
Visits
Website traffic and behavior
Conversions
Desired actions
Branding & Messaging for Workforce Recruitment
Every community deals with large gaps of awareness and understanding about job and career opportunities. A compelling and meaningful workforce initiative can bring together lots of interested parties. Each community and each set of stakeholders is unique, thus each workforce digital marketing initiative needs a unique approach that is strategic to the situation at hand.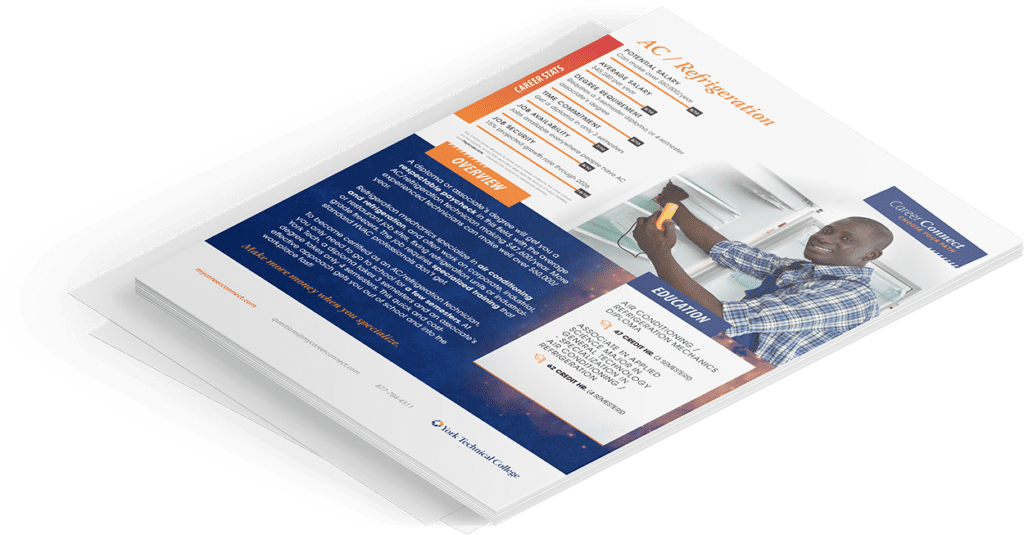 Website Design as Workforce Solution
Quality Website Design & Development
Strategically Focused
Beautiful Panel-Based Website
Mobile Responsive (for all size devices)
Browser Compatible (across all supported browsers)
SEO-Optimized (primarily for Google)
Standard Navigation (with mobile reshaping)
Clean, Professional Design
Editable by the Client (training provided)
Unlimited Client User Accounts
Consistent Branding
Custom Designed Homepage Marquee
Use of provided photos and stock photos
Customized Simple Calculator
A Blog, News Updates Section
Social Icons and Links
Custom Graphics
Contact Forms
Interactive Maps
Consider Your Prospect
Why would your prospect even be on your website?
How did they get there?
What can they do?
How do they feel?
What do they need?
Consider Your Infrastructure
What system will I build in?
Where and how will I host and maintain the website?
Where does the data, content, and information come from?
What integrations are involved?
Who manages and maintains which pieces over time?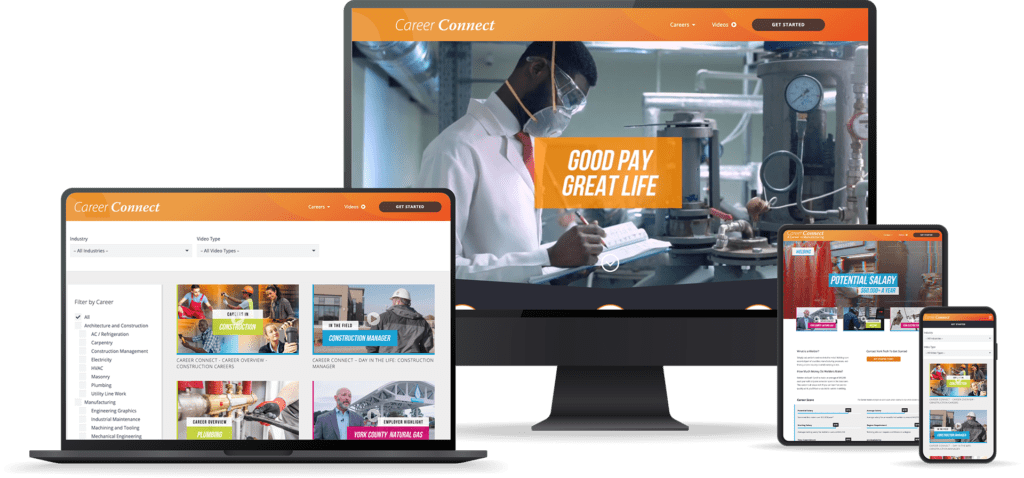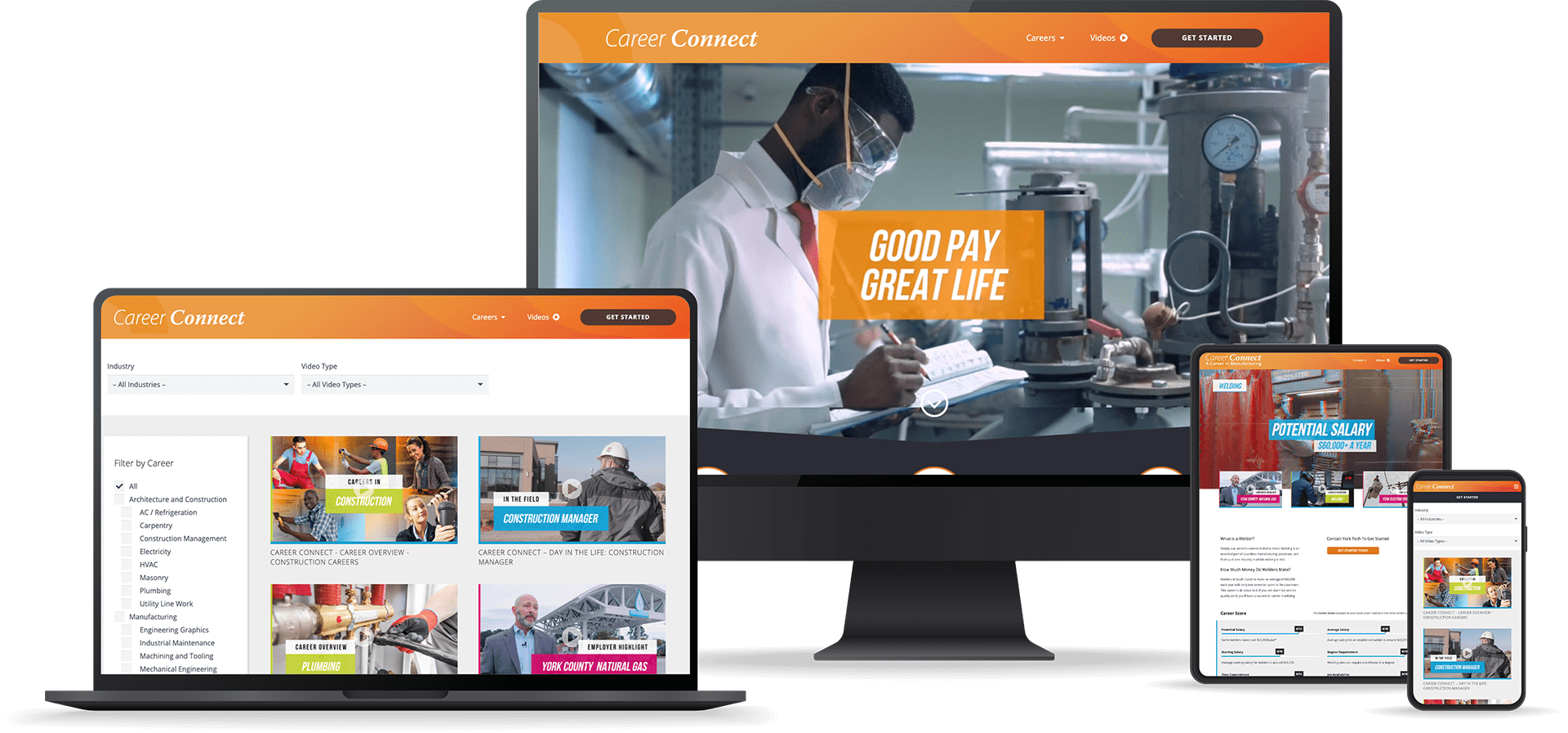 Video Production
RevenFlo produces videos for the web. We produce highlights and features, as well as animated explainer videos and creative experience videos.
Workforce Data
Workforce data is scattered and duplicated across every community in multiple websites and databases — jobs, fairs, internships, apprenticeships, training information, and more. Learn about our custom data integration services to create collaborations in workforce-related data sharing in your community.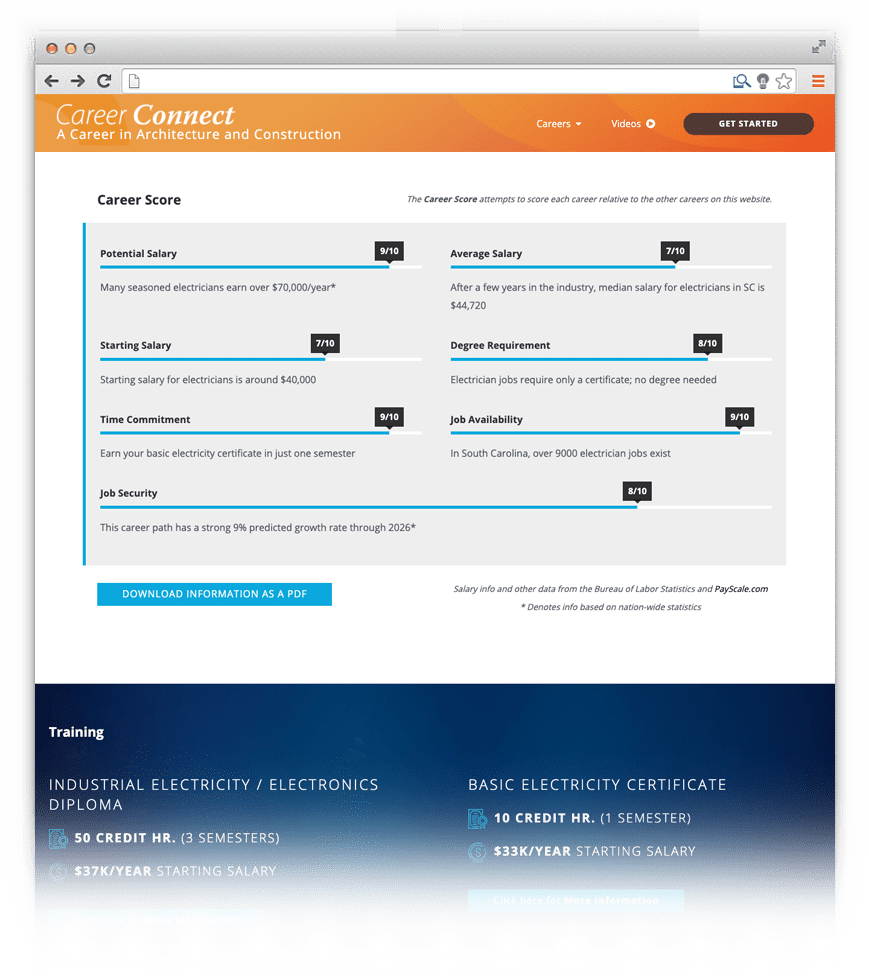 Presentations
Jason Broadwater presents to workforce-related stakeholders on how to use digital marketing and communications for workforce development.  The presentations are engaging and chocked full of solutions and examples.
Stakeholder presentations are often the easiest place to begin. Your stakeholder group may be the staff of one organization, such as a technical college or state workforce organization, or it may be a larger group of community stakeholders and interested employers.